13. Little Rock to Kaw City, Oklahoma, to Wichita, Kansas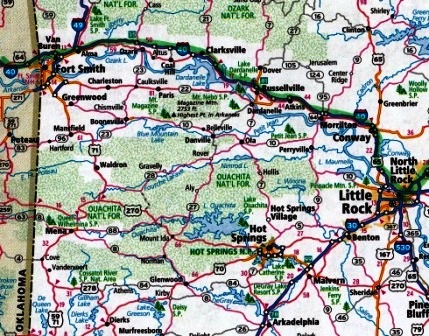 Day thirteen started with an oil change. The Prius blocks the display of some of the system information unless the oil change is done as scheduled. Besides that, we wanted the piece of mind that our car would get us back to California. The service department tried to hold us off until late morning, but we lined up in the service bay as soon as the service department opened. By 10:30 we were on our way towards Wichita, following the Arkansas River. On another whim we decided to check out the Kaw City, Oklahoma area where Barbara's mom grew up. We had been told that it was under water and there wouldn't be much to see. We weren't encouraged by the map below that only showed Kaw L (for Kaw Lake) in northern Oklahoma.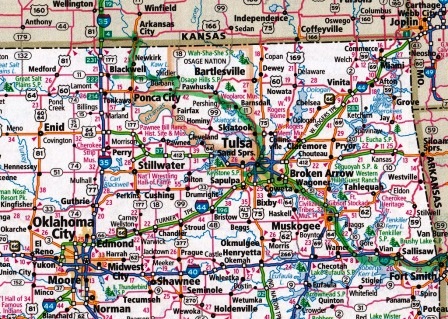 As we pulled into Kaw City we could see a tall water tower and a new welcome sign.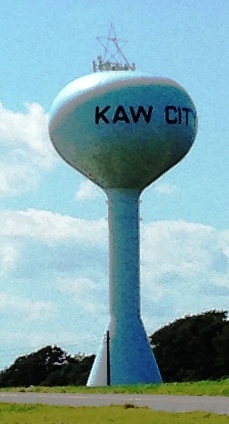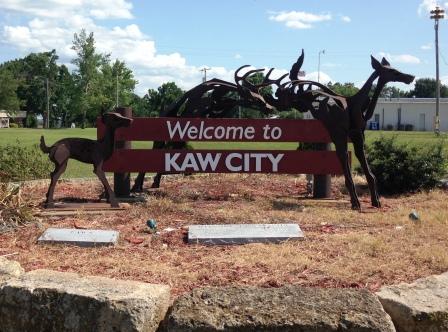 Then we parked in front of the Kaw Museum. It appeared to me closed until a woman got out of the car in front of us and approached us. She had closed the museum early for lack of business and was about to go home. She was delighted to let us tour the museum which was officially open for at least another half hour.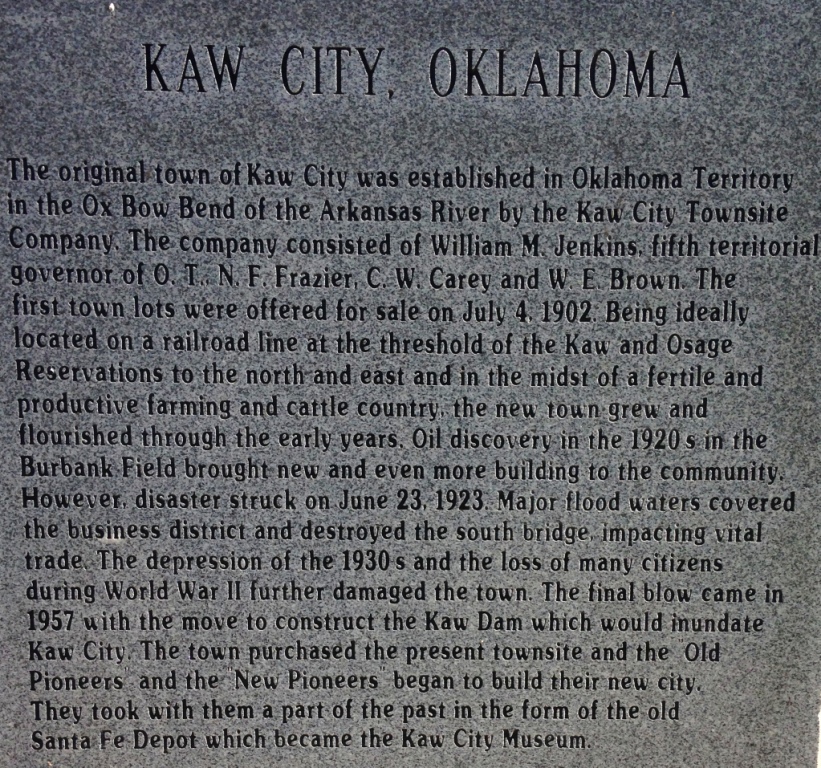 As we walked up the the museum, the old Kaw City railroad depot that had been moved from the area that was flooded, we saw a plaque with W. J. Krebs' (Barbara's great grandfather) name on it. After taking a picture of the depot and the plaque we entered the museum and wandered through its displays. They included a picture of Bill Yeoman (Barbara's Uncle) with his senior class of 1937. The class picture was blurred, but we found a commemorative brick in honor of Bill and of his parents, Lee and Gladys Krebs Yeoman (Barbara's grandparents).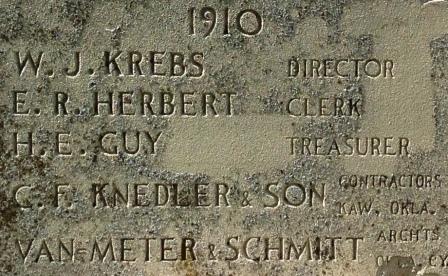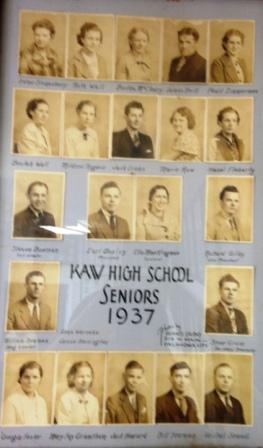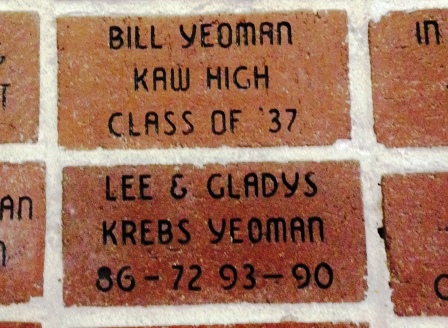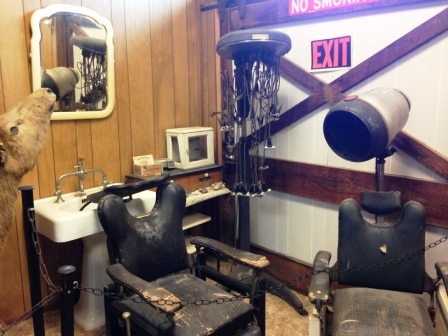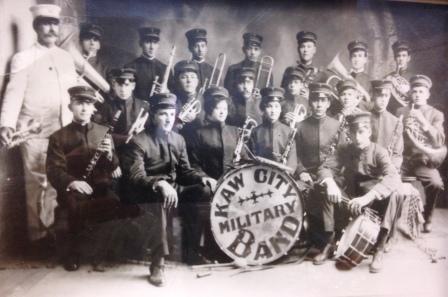 As we retraced our steps to the entrance, I looked up at a picture of a young man prominently displayed in the entry. Having never seen it before, we didn't realize that it was W.J. Krebs as a young man. We took several pictures and purchased a two volume set of books that included Krebs and Yeoman's in the index. We also bought a CD that included a picture (below) of W.J. working at his newspaper's printing press. What was supposed to be a lost city ended up being a genealogy gold mine.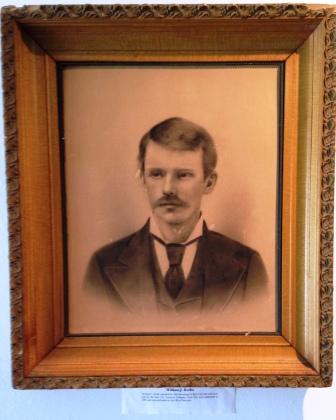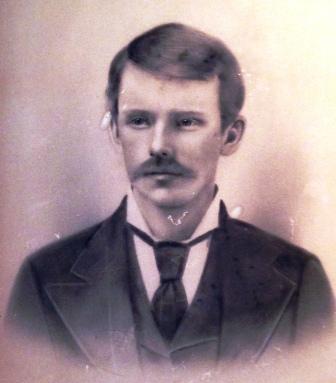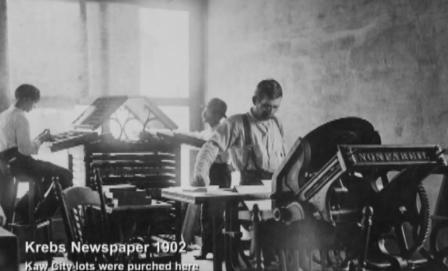 Kaw City in the early 1900's
With a collection of mementos and pictures, we headed for Wichita, Kansas. As we pulled into town, we found the Cathedral of the Immaculate Conception just in time for the Saturday Vigil Mass in Spanish. Barbara's Grandma LaPlante lived a few blocks away years ago and used to attend Mass there regularly. We paid our thanks for a great day, practiced our Spanish, then headed to our motel.
Next: Day 14: Witchita to North Platte, Nebraska
Back to: North Carolina and Back