12. Hopkinsville to Paducah, Kentucky, to Little Rock, Arkansas
After a day of driving we were ready to get off the highway. We realized that we weren't far from Paducah, the quilter's Mecca of the U.S., home of the National Quilt Museum. By ten o'clock we had travelled from Hopkinsville on Highway 24 and were lined up for the first tour of the day.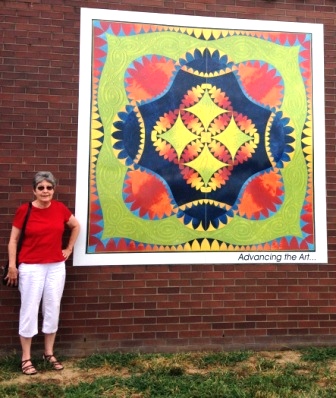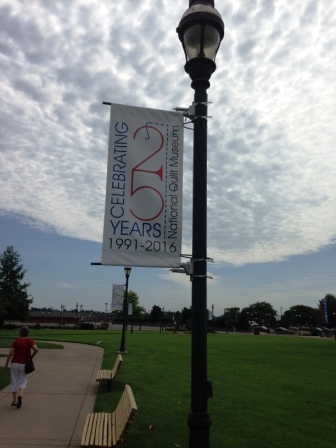 Since the quilts were copyrighted, we couldn't take pictures inside, but we chose our favorites from a book that we purchased. I liked this one called Escapade by Libby Lehman (1993).
Another favorite was Air Show by Jonathon Shannon (1993):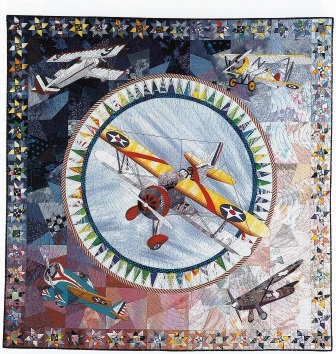 Barbara and I both liked the quilts featured on brochures, not included in the book. Ricky and Lucy by Karen Sistek and Nancy Sterett Martin...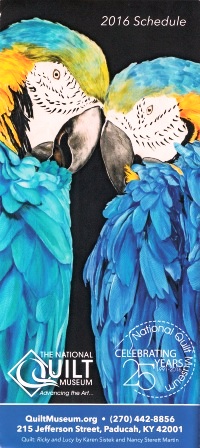 ...we also liked Chasing Bubbles by Hiroko Miyama and Masanobu Miyama
Some of Barbara's other favorites were:
Mikuki Hamaba's With You (2009)
Another favorite was:
Corona II: Solar Eclipse, by Caryl Bryer Fallert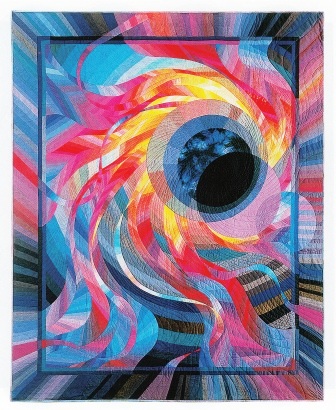 After we finished the tour, I asked permission to take the pictures below of some quilt pieces done in a children's workshop: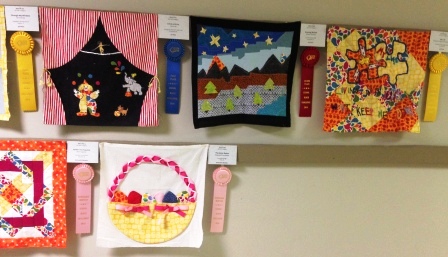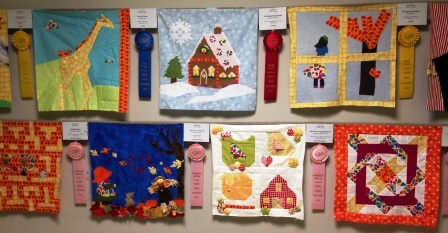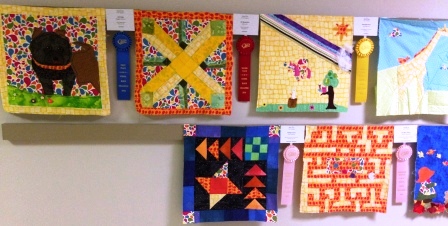 Now that it was time for lunch we found a restaurant where I tried Kentucky style chili and cornbread and Barbara sampled the pulled pork.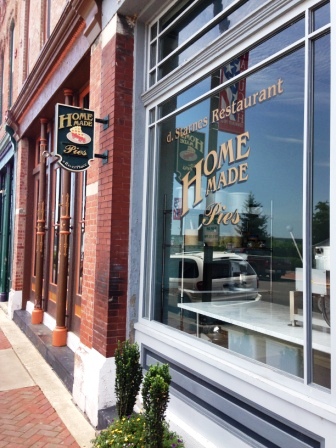 Then we wandered down by the riverfront to see where the Tennessee flows into the Ohio. A wall of murals lined the riverfront showing scenes from the Revolutionary War, the Lewis and Clark Expedition, and the Civil War. We could have spent another day touring the town and learning more history, but we had a motel reservation in Little Rock later that evening. We joined the Lewis and Clark group, took pictures of some of the murals, then got back of the road to Arkansas. By nightfall we had crossed the Mississippi and were in Little Rock.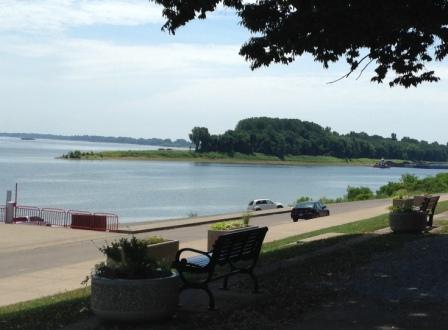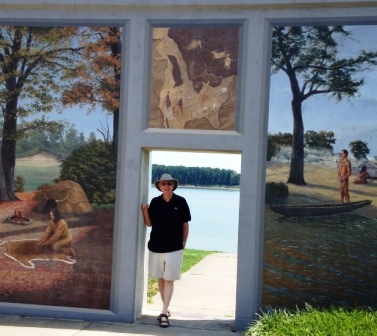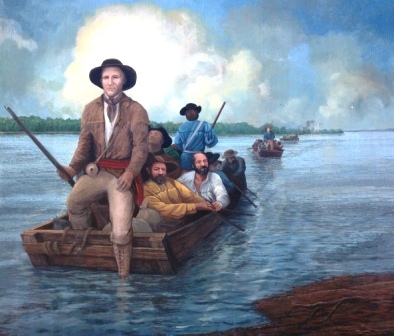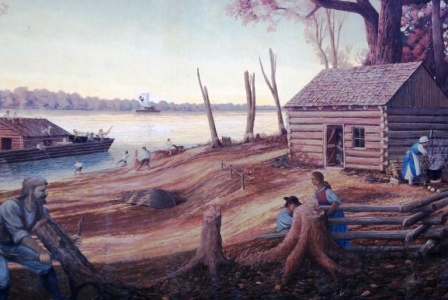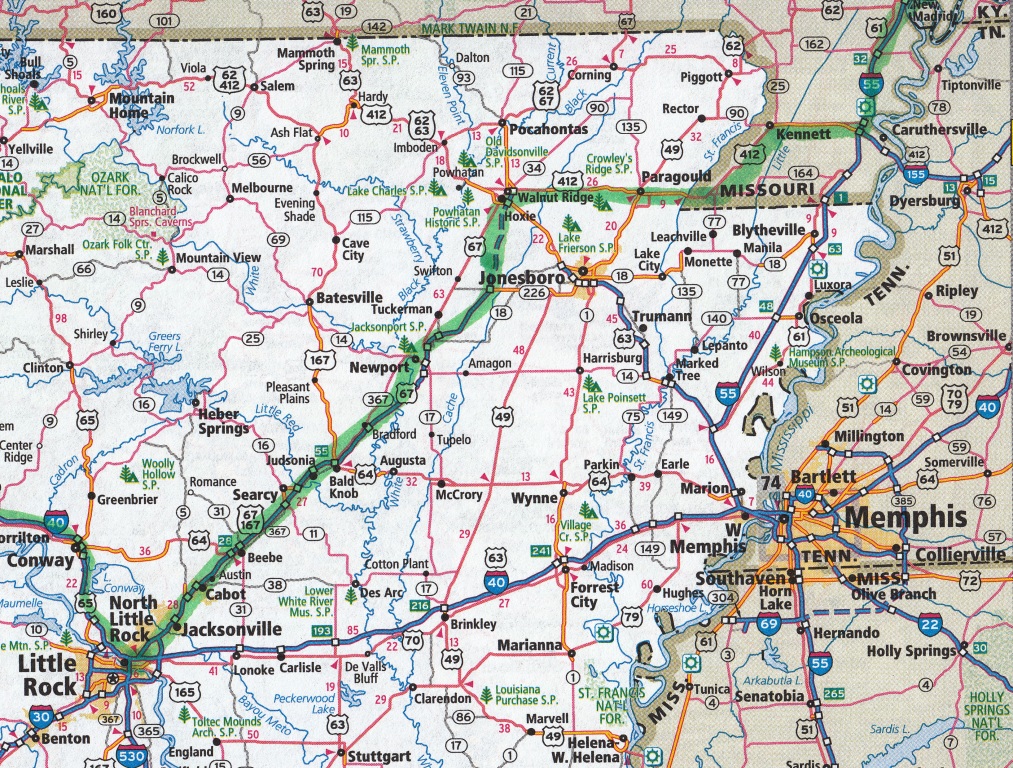 Next: Day 13: Little Rock to Kaw City, Oklahoma, and Wichita Kansas
Back to: North Carolina and Back