SISTERS' BIRTHDAY BULL RIDE
A couple of cowgirls wanted to have a birthday bull ride,
so their Dad brought a bull to the backyard on the far side.
Mikayla and Tori showed how it was done.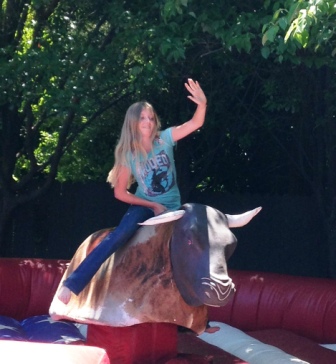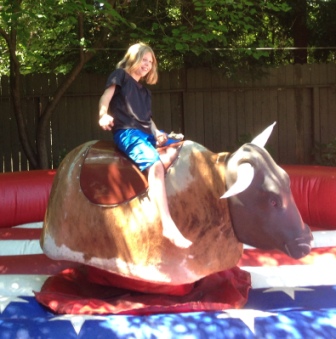 Then friends and neighbors, even Dad and Aunt Maggie, joined the fun.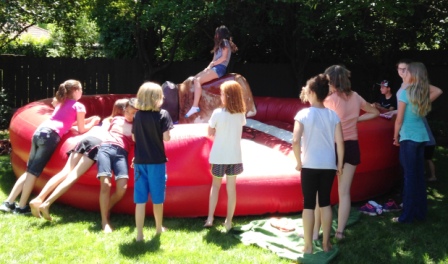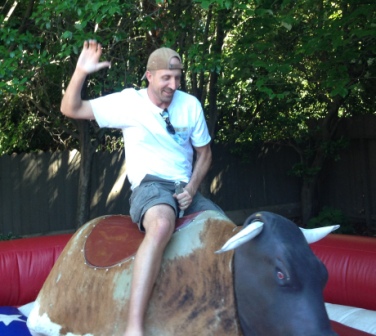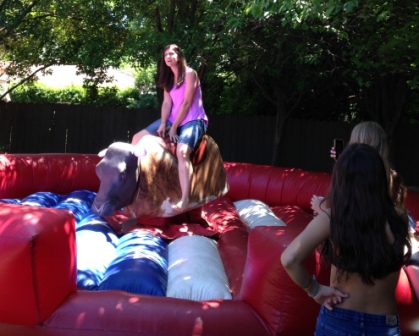 Then there was time for swimming and the hot tub after all the bucking.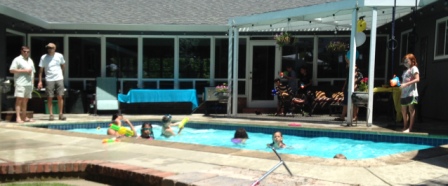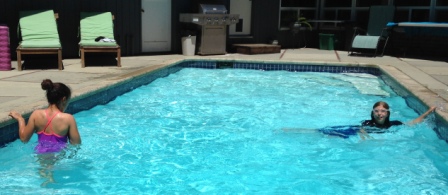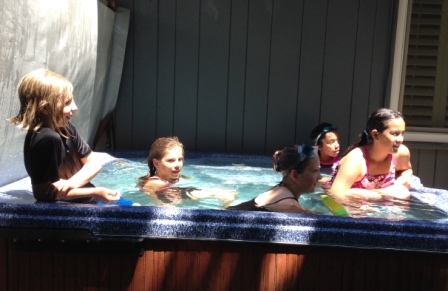 While other sisters and friends spent time snacking,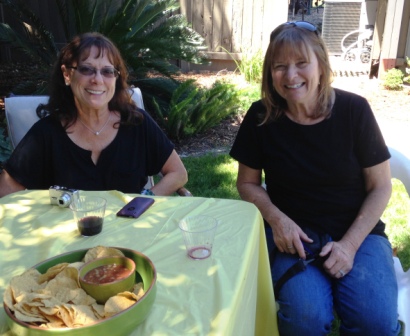 A cupcake celebration ended the party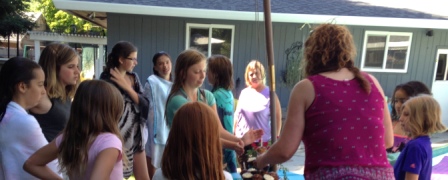 for those cowgirls, Mikayla and Tori.