October to December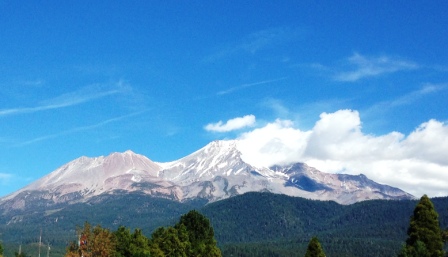 The Old Folks got together again
in McCloud in early October.
Mt. Shasta had a light dusting of snow.
It was still warm enough for a picnic
and a walk through the booths
at the annual Apple Festival.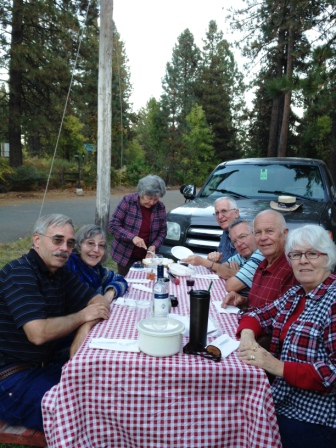 Back in Sacramento we attended Bishop Cota's blessing
of Easter's Catholic bookstore at its new location: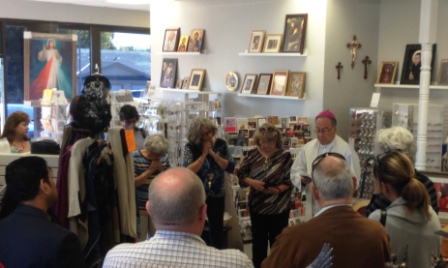 A few days later we got news of Aunt Christine (Yeoman) Woodards's 90th birthday: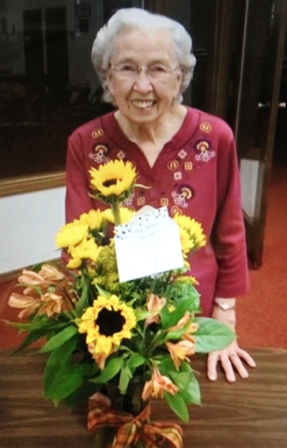 Born: September 29, 1926, Kaw City, Oklahoma
A few days later, Jeff sent us a picture of Tori's latest motorcycle jump:
Maggie and Jason hosted Thanksgiving in Yuba City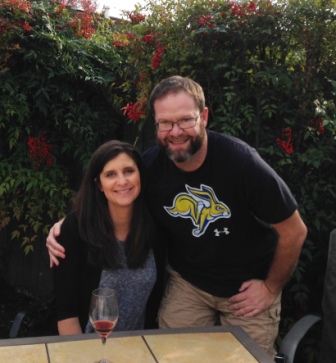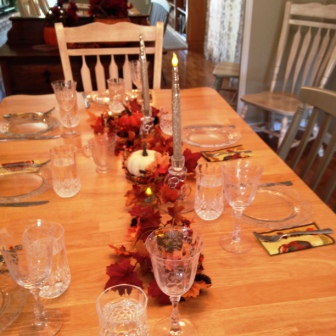 We sat around the pool while Joe showed Carson some tricks on the guitar...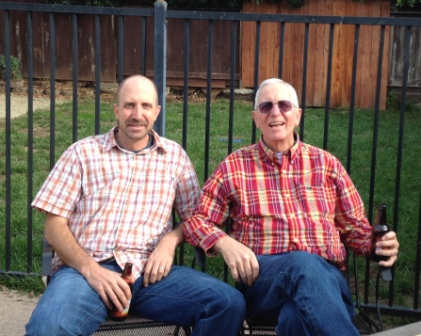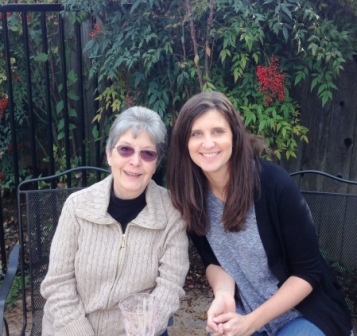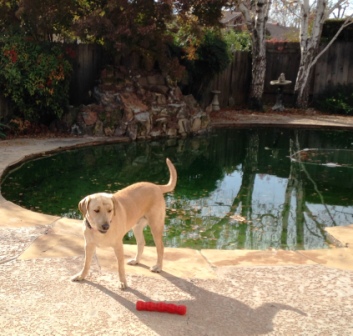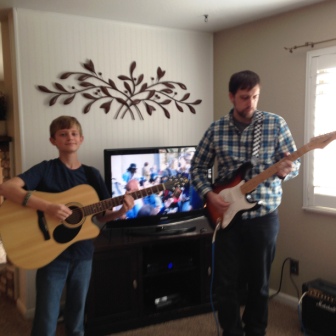 ...then all the Neiber family got busy carving the turkey...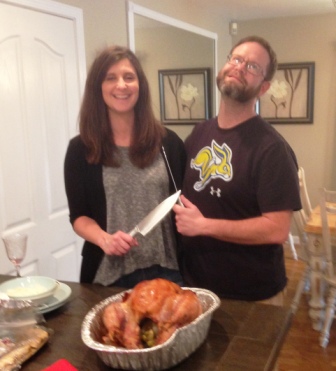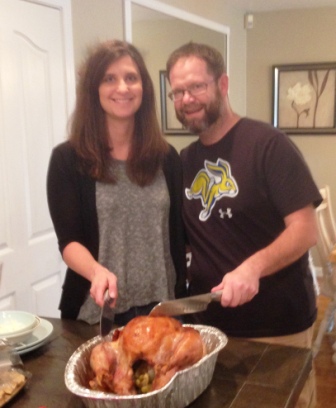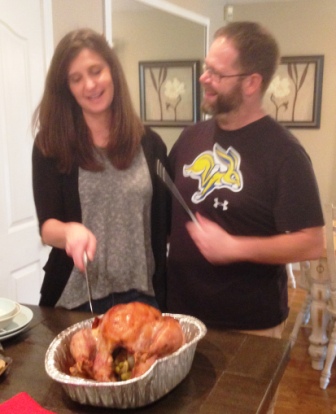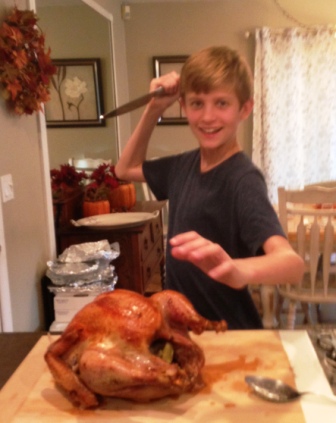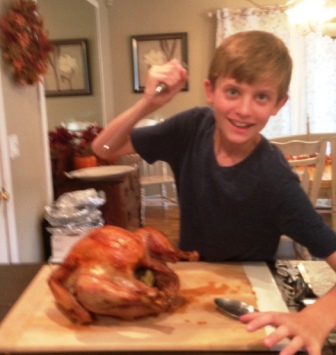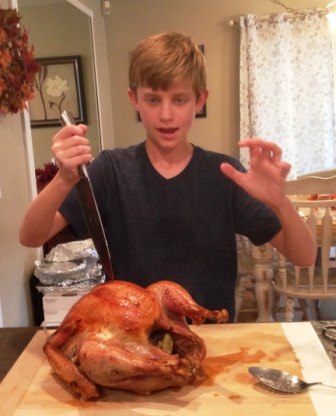 Then Barbara clicked a picture of herself reflected behind the Thanksgiving feast: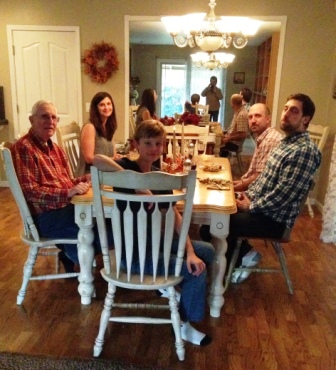 November ended with a birthday lunch for me
with Joyce and Mike, and Zoe and Mike.
Barbara and I wore pink to show solidarity
with Joyce as she battles breast cancer.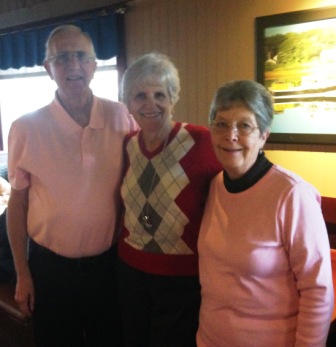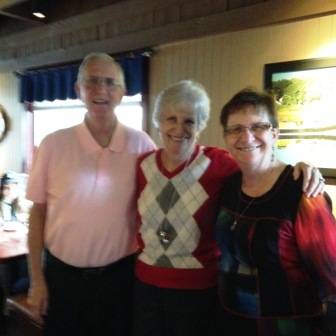 As December approached we wondered if our Campus Commons home would sell
and we would possibly move to Paradise, near Chico.
We took a picture of the Campus Commons fall colors as a memento:
Just before Christmas, Bill and Lana hosted our monthly Old Folks lunch: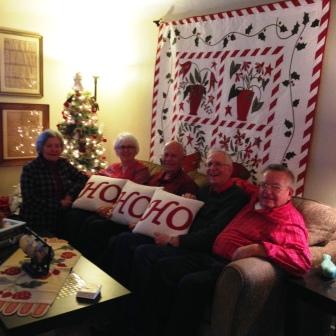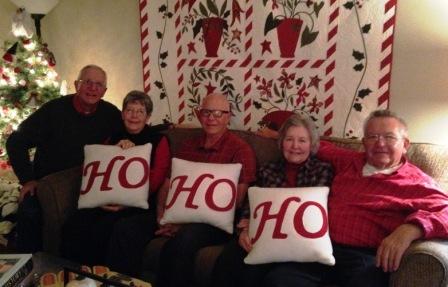 Next: Christmas 2016