Wyatt's Birthday # 10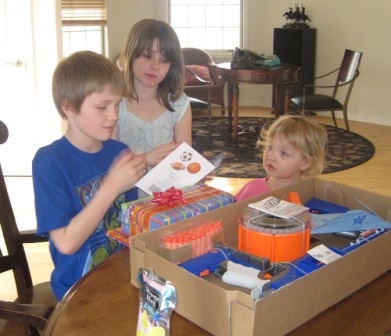 Blowing out candles and reading cards were a good start, but the real fun began
with presents: A Roman soldier with armor and an Eyewitness book
followed by the perfect gift, a Nerf machine gun.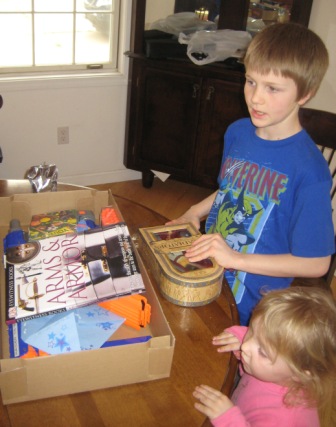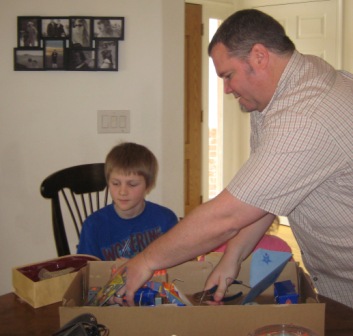 Everyone got into the action. Dad clipped all the wires to release the machine gun
from the box. Wyatt and Dad loaded all the Nerf bullets,
then Wyatt fired off the first round.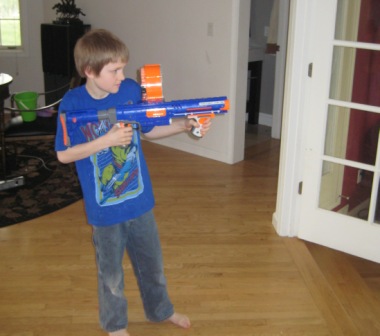 Then Helena and Dad gave it a try…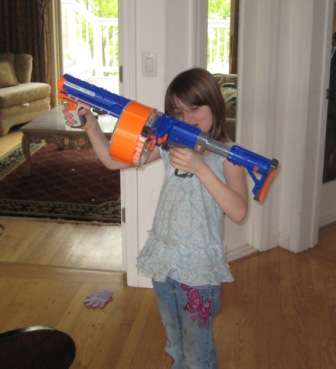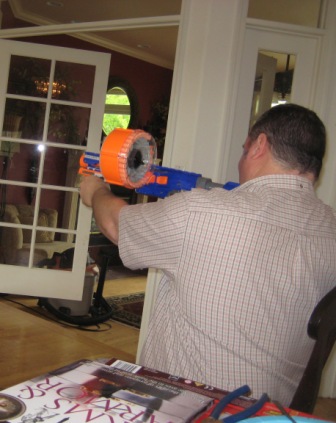 Soon a house-wide battle started with more Nerf guns, water pistols, and swords.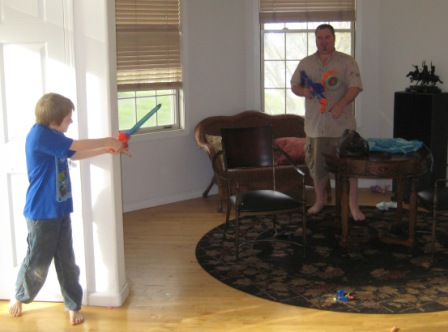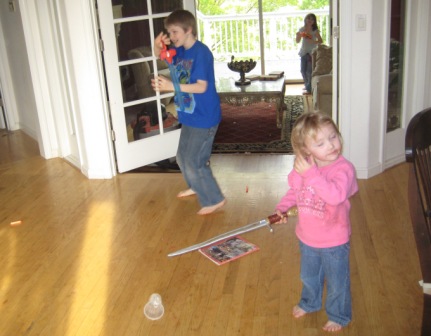 What a great way to celebrate birthday # 10!