EASTER 2010
Sunshine highlighted the new garden fountain a few days before Easter…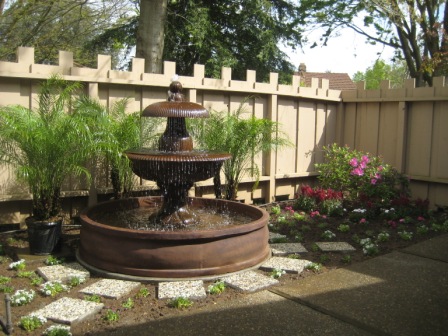 …but the rain hit hard on Easter…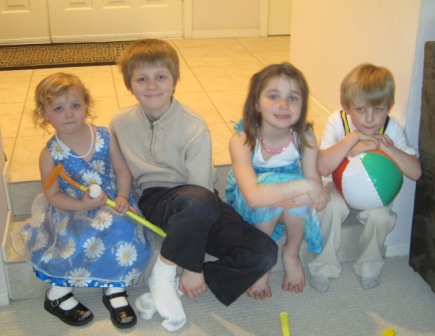 Still, Sienna, Wyatt, Helena, and Carson arrived early for Easter excitement…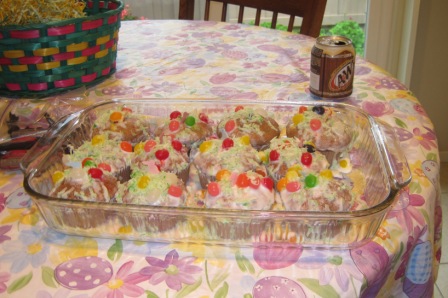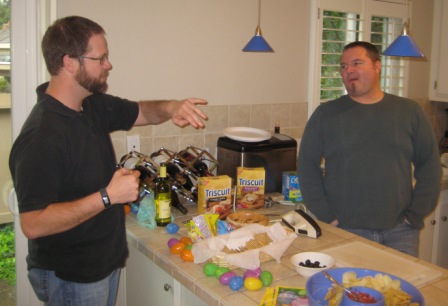 They must have peaked at Aunt Maggie's cupcakes and checked out snacks in the kitchen. They knew that the Easter Bunny was soon to hide Easter eggs in all the rooms. Sienna escaped from the bedroom first to fill her basket…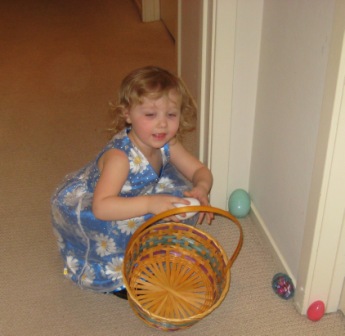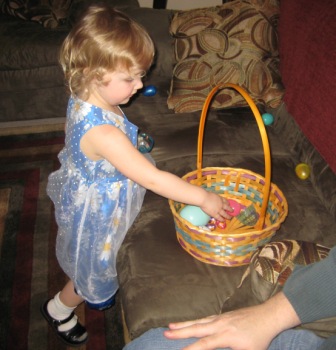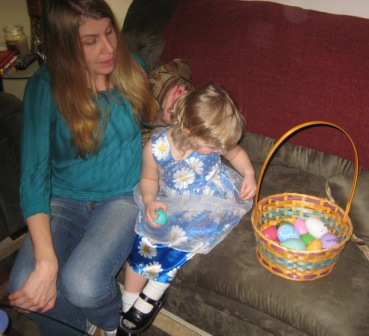 Carson joined the hunt next and found plenty to show Mom…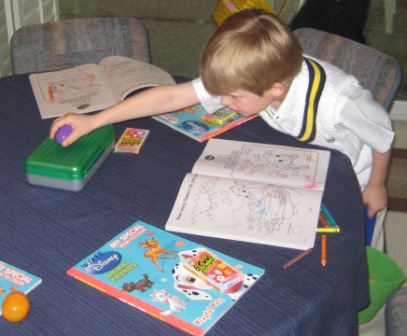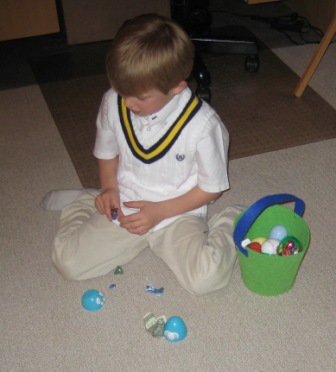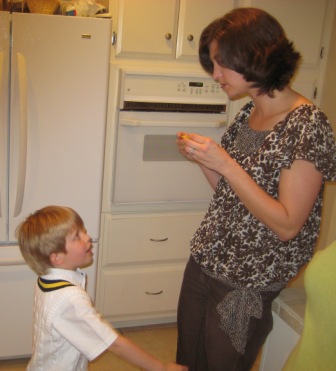 …then Tori joined Carson finding treasures near the family dog, Trixie…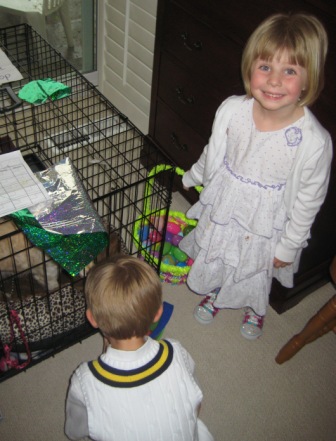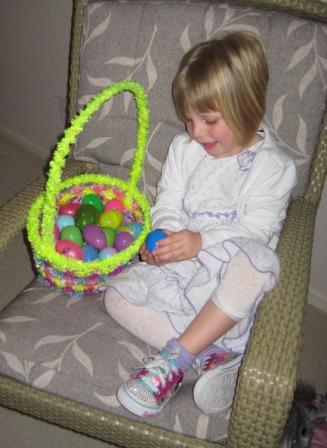 …then Mikayla began her quest for the perfect egg, followed quickly by Helena and Wyatt.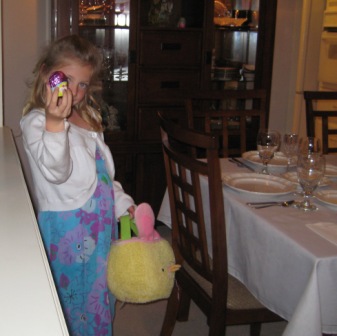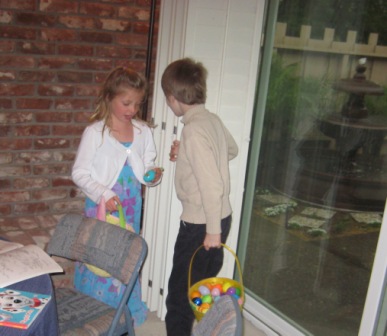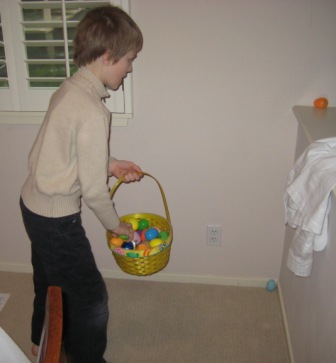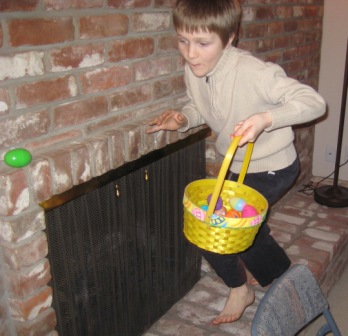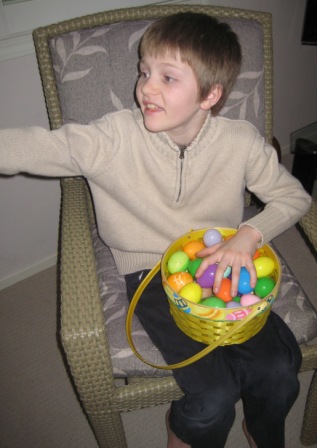 Easter in the rain wasn't so bad after all, but the sun in Ventura was much better for Ashley and Austin a week later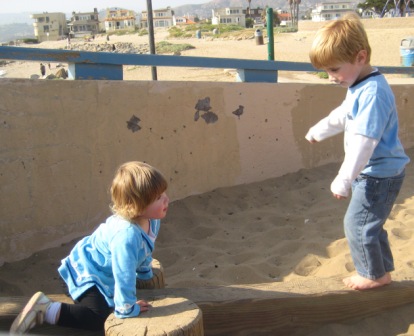 Ashley checked out the latest pictures, climbed around at the beach, and enjoyed her play house.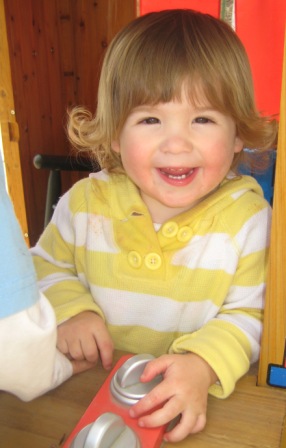 Austin enjoyed the playground at the beach too. The fun really began when Uncle Joe helped him onto the zip line: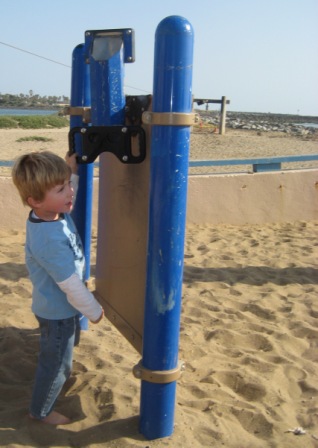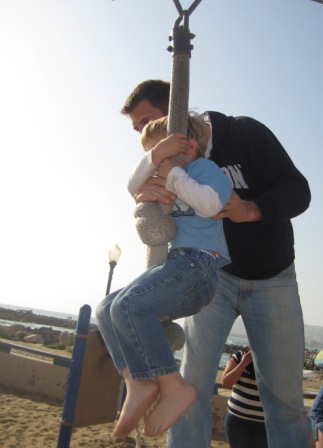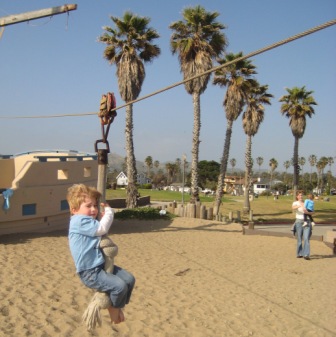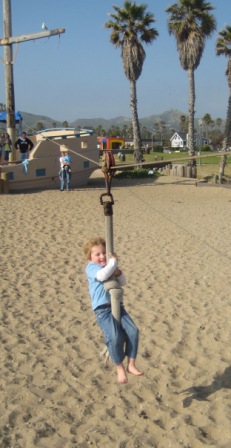 It was a great day at the beach for everyone.