Sienna's Birthday #3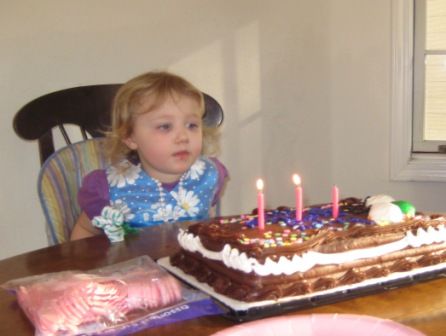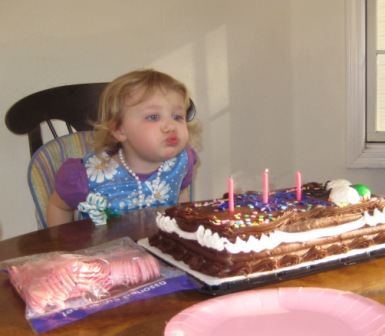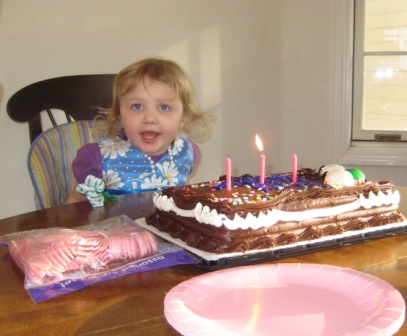 Blowing out candles was first, followed by more blowing noisemakers and celebrating.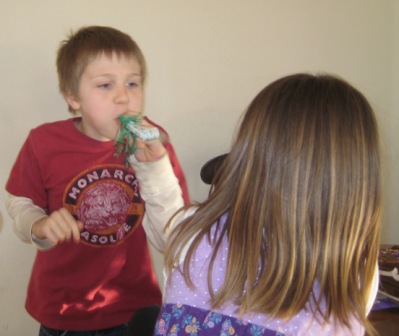 Then came the presents fit for a princess…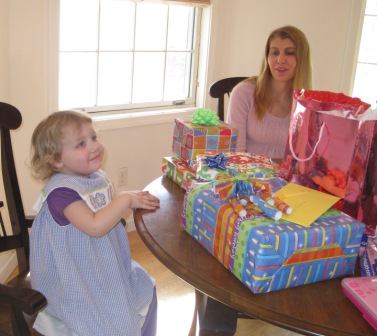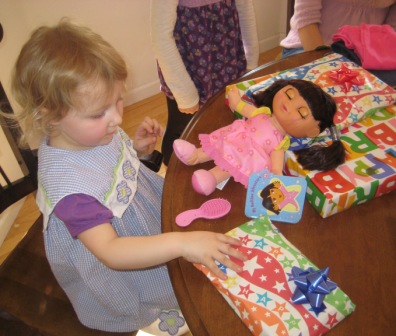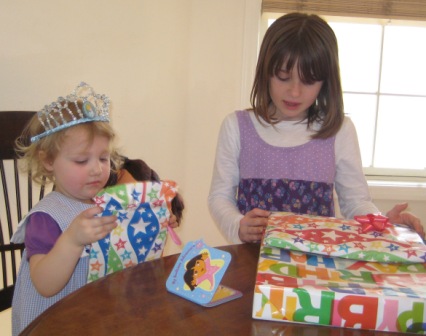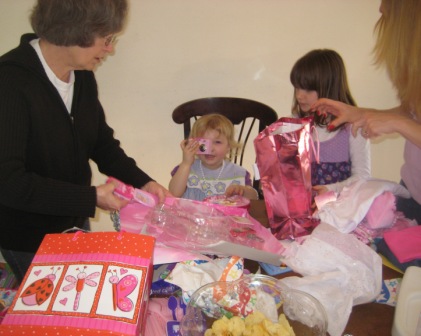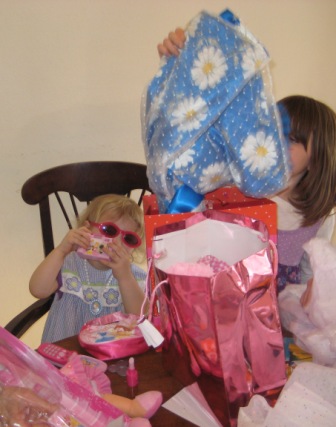 …and taking pictures and looking cool in sunglasses…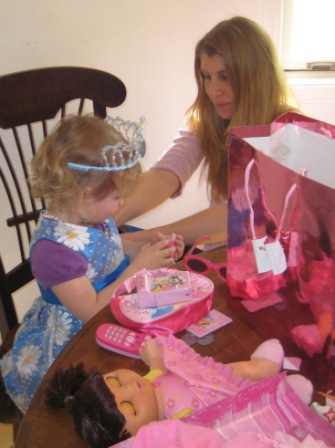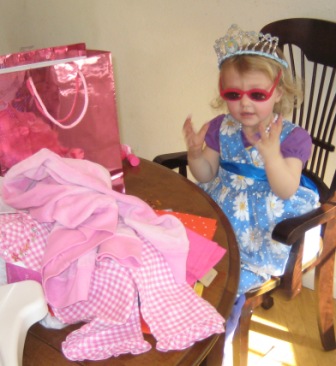 Mom helped with the finishing touches…
while everyone watched and Wyatt became tired of all the princess stuff.
Some time later Princess Sienna was still celebrating and Wyatt helped carry her treasures…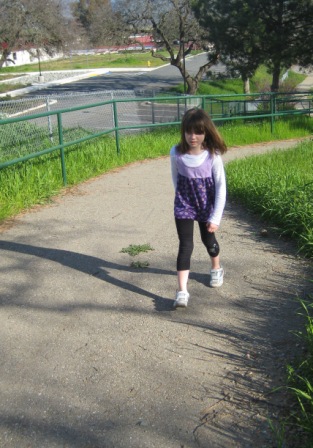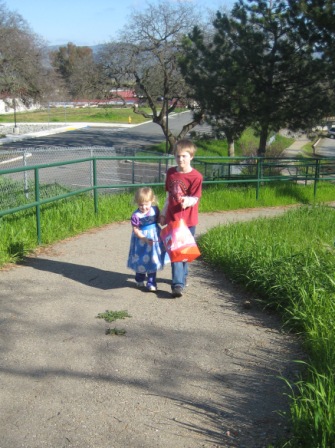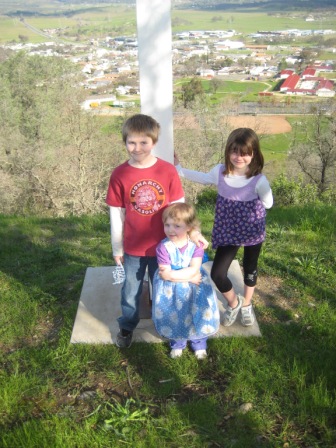 …to the top of the mountain and back down again to pose with Mom, Wyatt, Helena, and Grandpa.