September-December
In September we celebrated Rachel's birthday with her friend, Milan,
and her former San Francisco roommate, Kelly, at Mill Valley Beerworks.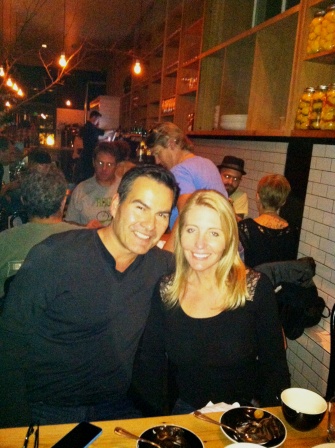 A few days later, Ellen sent us a great picture of Austin, Ashley, and Alex having fun in Ventura.
In October another trip to the Aquarium with Maggie, Jason, and Carson...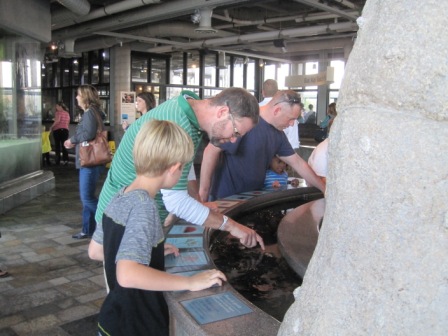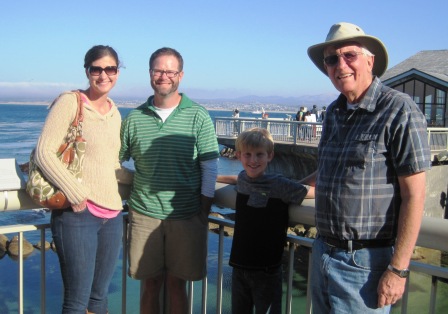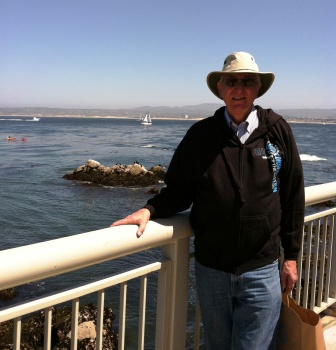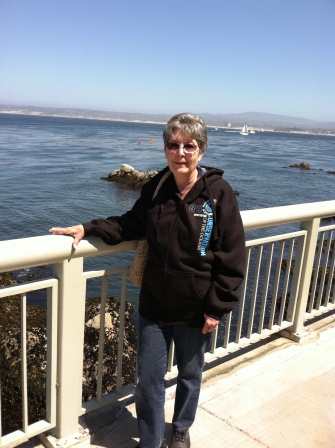 ...then a weekend trip to Mariposa and Yosemite (snow at Glacier Point)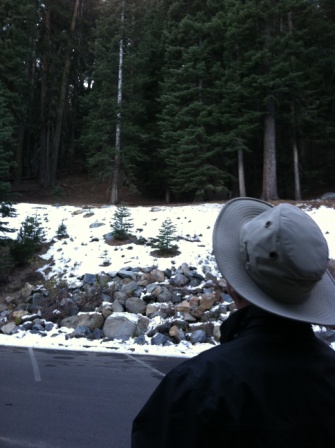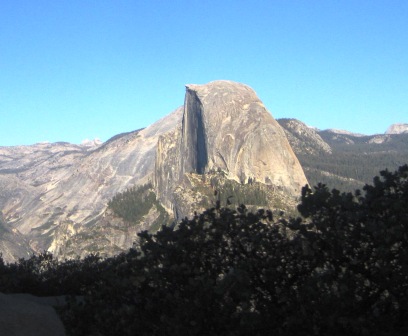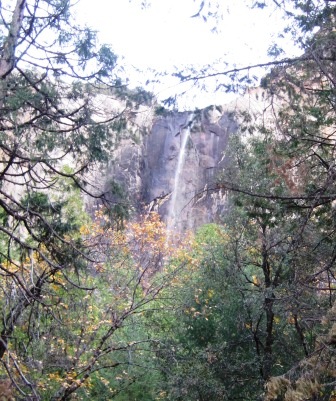 In November, a surprise birthday party for Shane...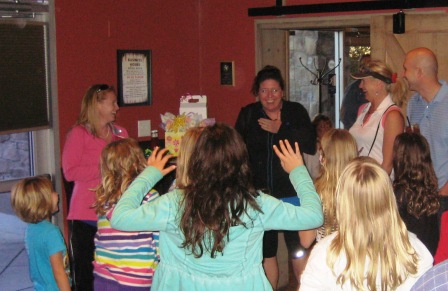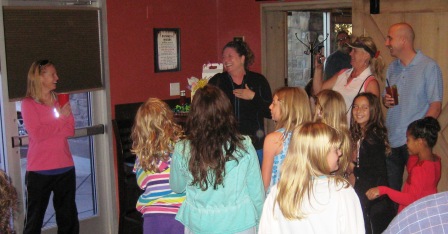 where Kim and Che's new daughter, Aaliyah, shared the spotlight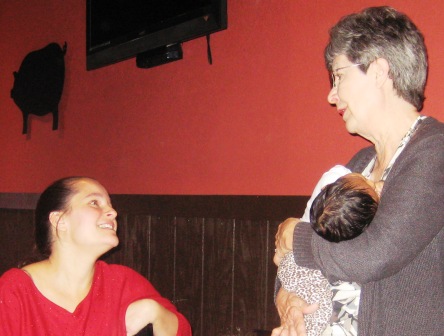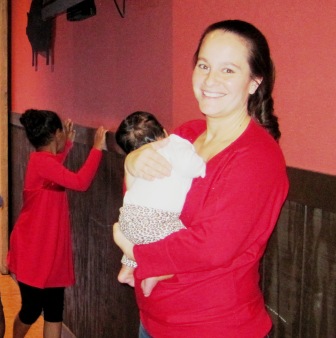 THANKSGIVING
The Acevedo family arrived first, then Joe. and then the Neibers: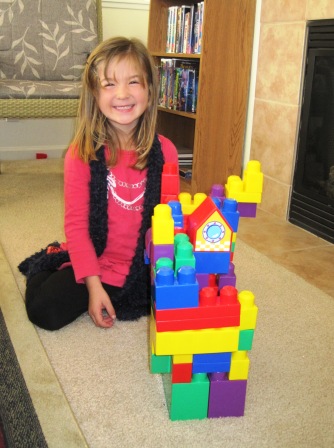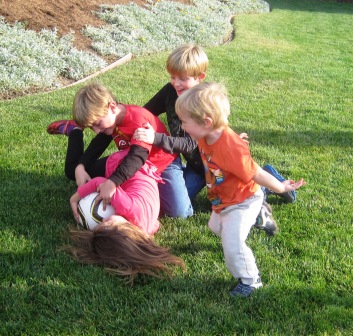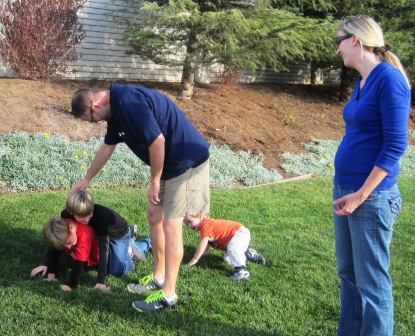 The old librarian read stories, took pictures of Thanksgiving dinner, and blew out 69 birthday candles
O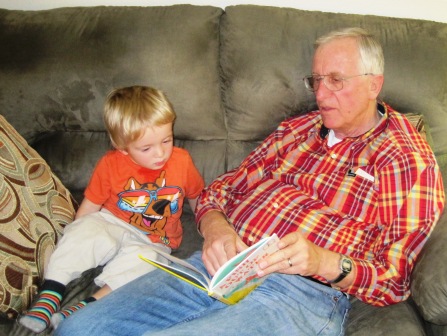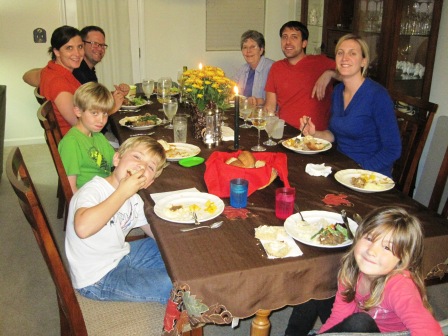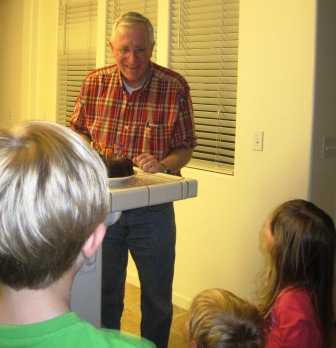 Time to leave electronic devices behind for fun at the nearby playground: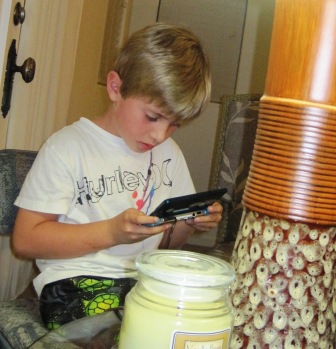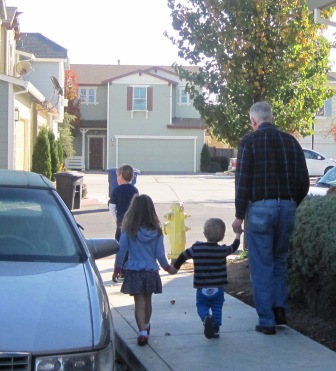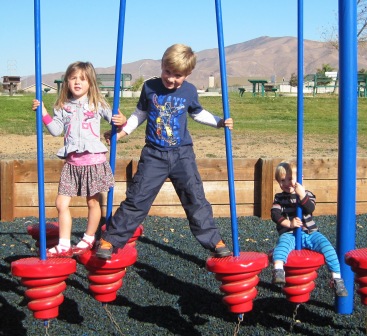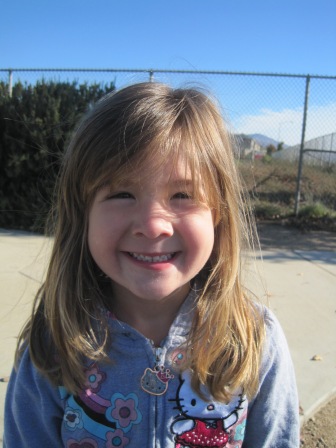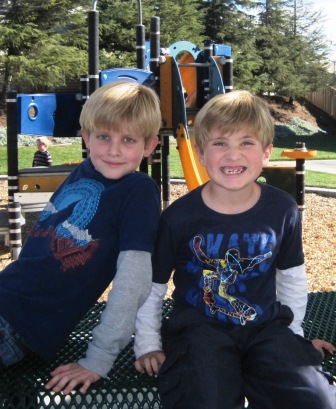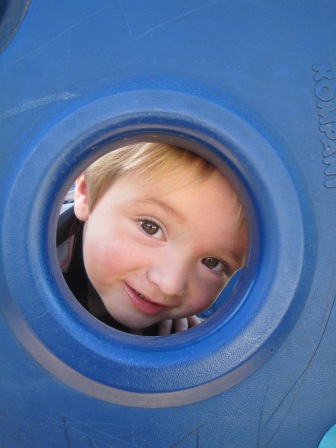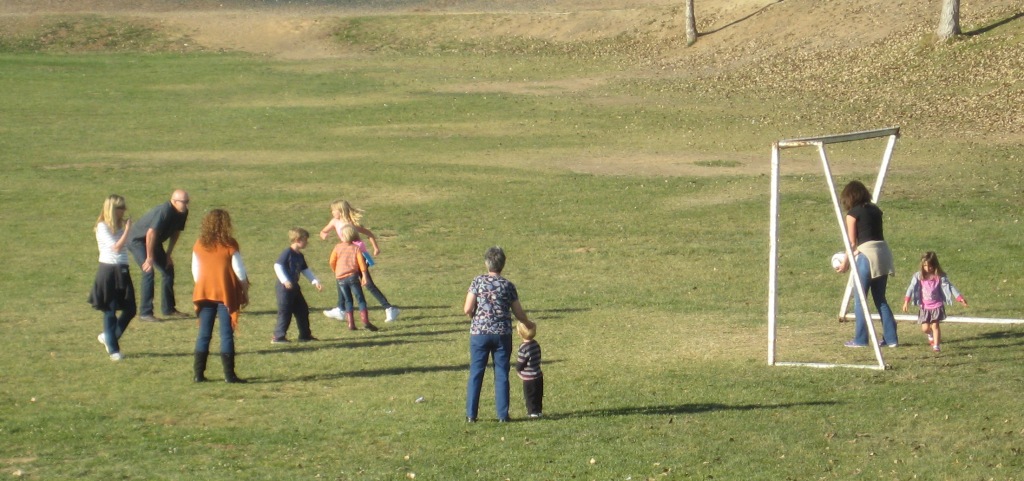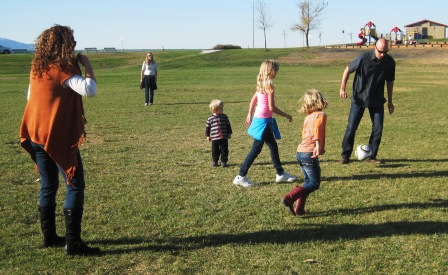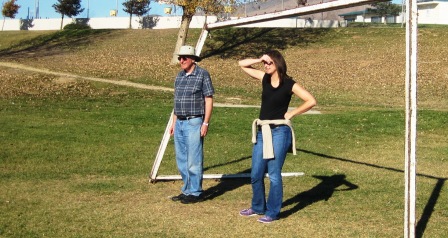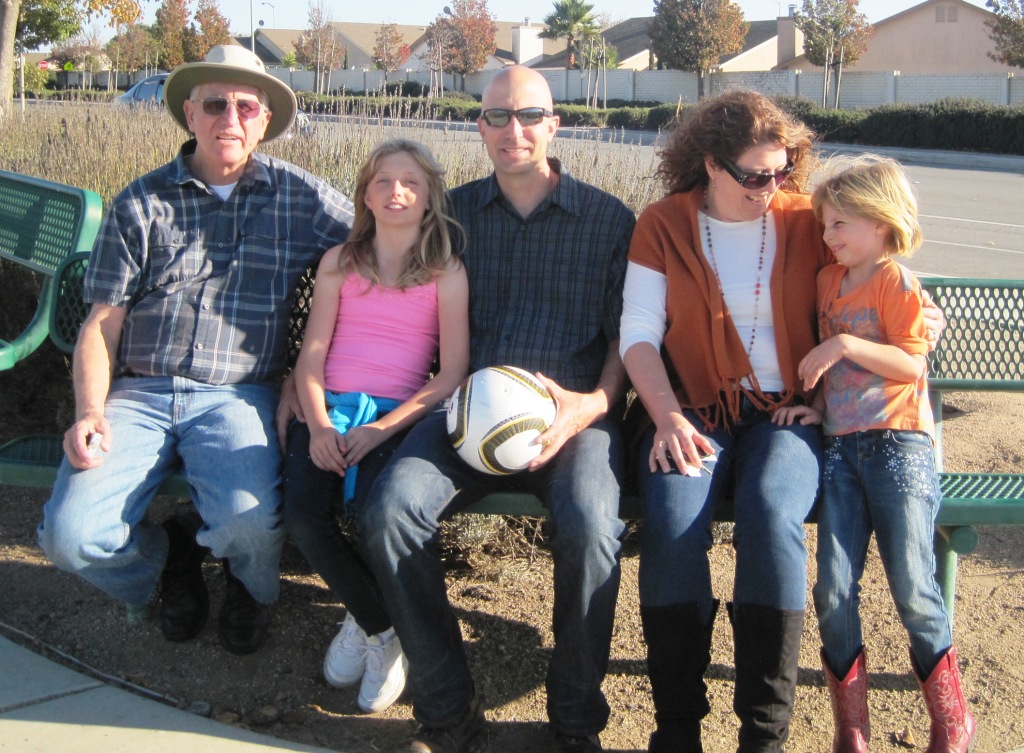 EXPLORATORIUM
Magic mirror at the Exploratorium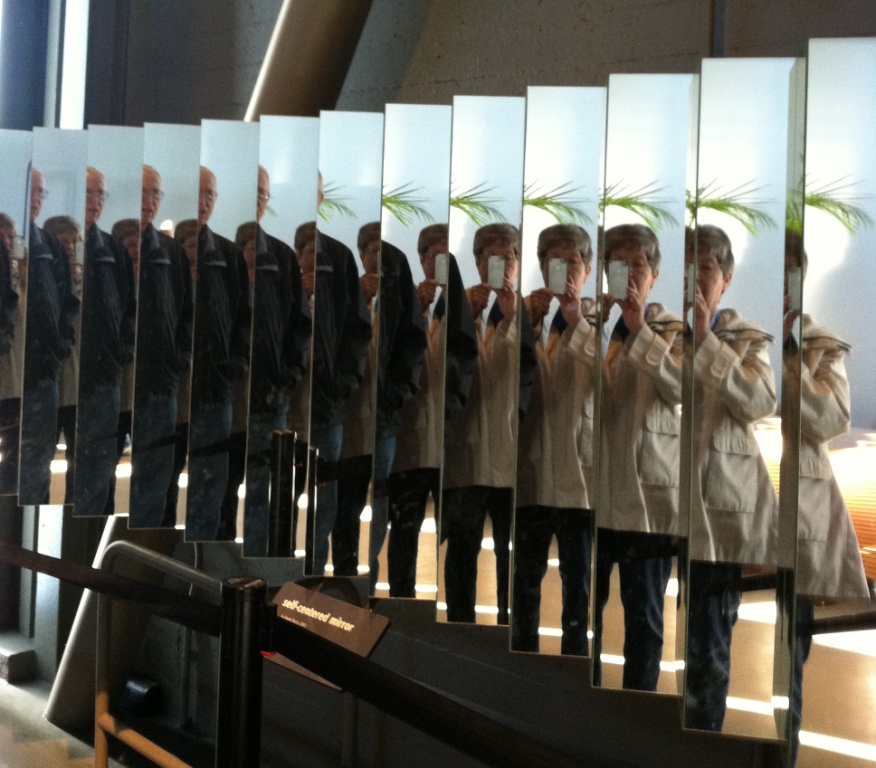 MISSION SAN ANTONIO
We missed Bill and Lana's old home but remembered the way to the Mission nearby: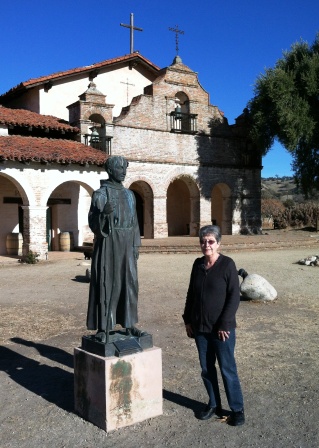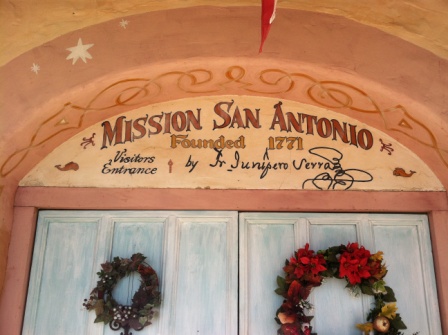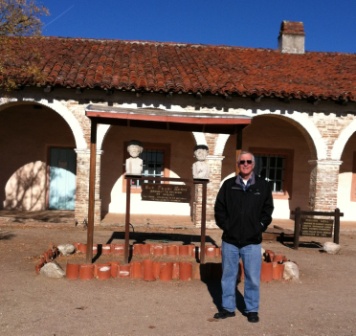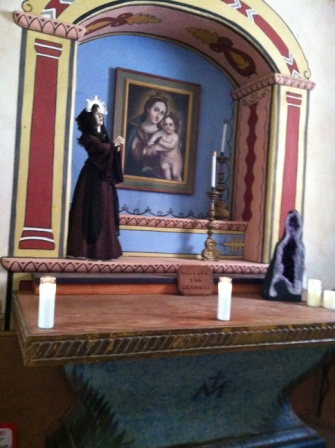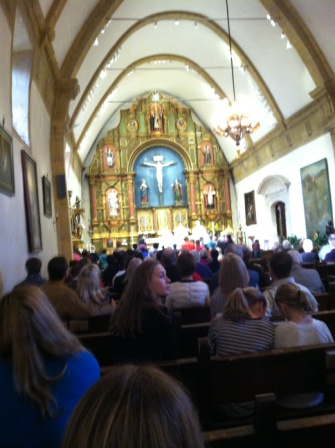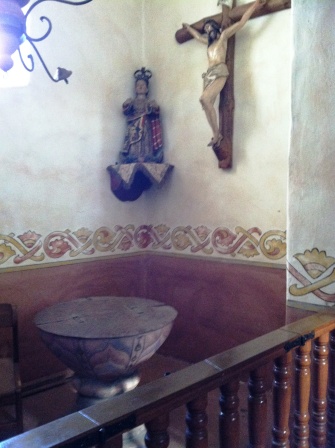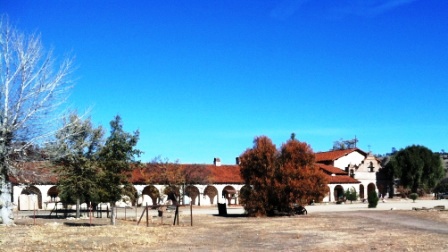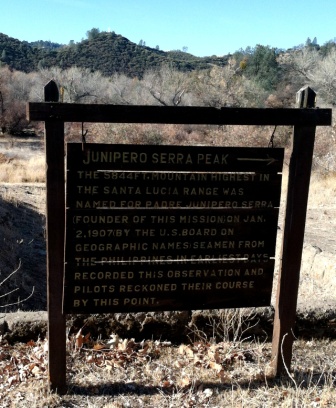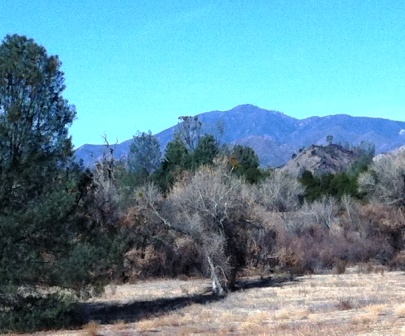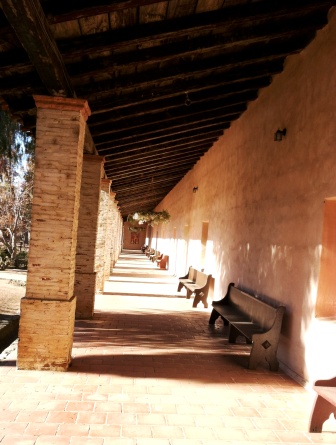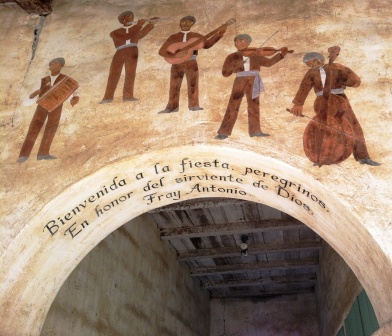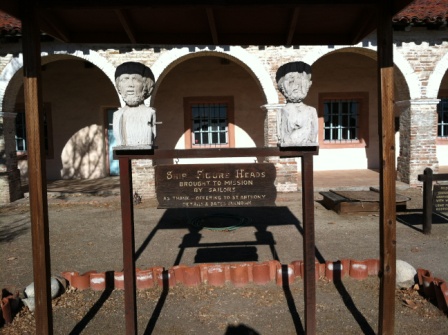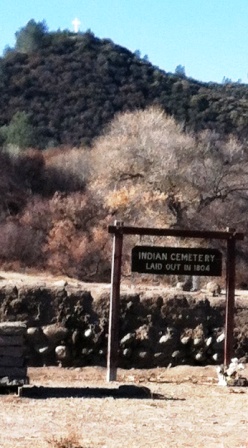 A long, crooked road to the coast road offered a fantastic view of the ocean below: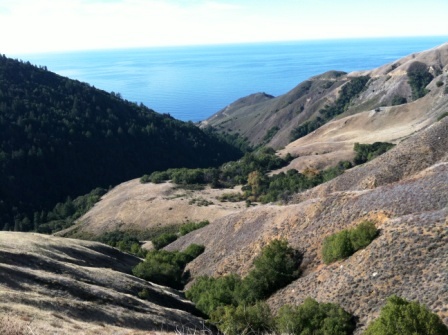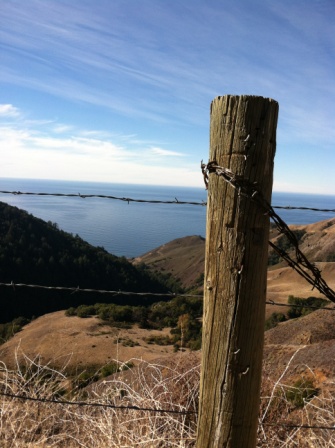 Ragged Point, Butterflies, and Beyond
From the Mission to the coast and then towards San Simeon,
we had lunch at a favorite spot just north of Cambria.
There we found the butterflies that eluded us in Santa Cruz and Pacific Grove: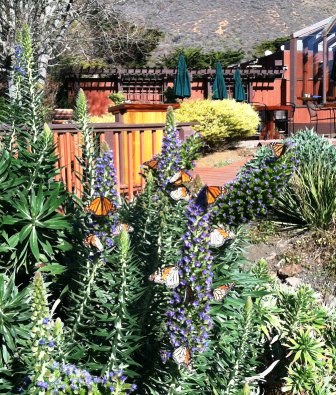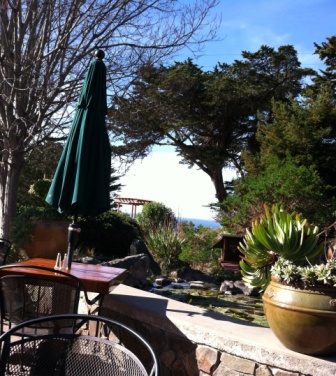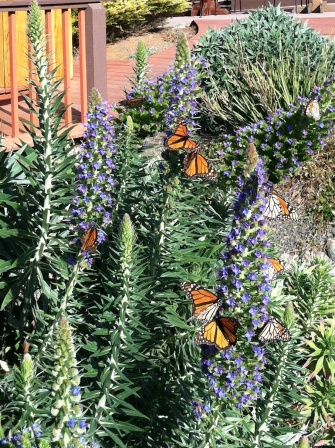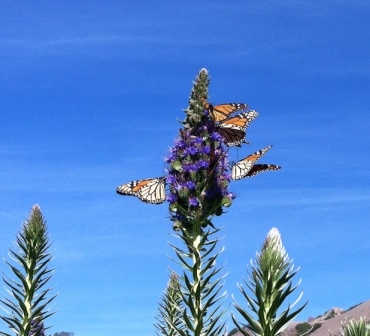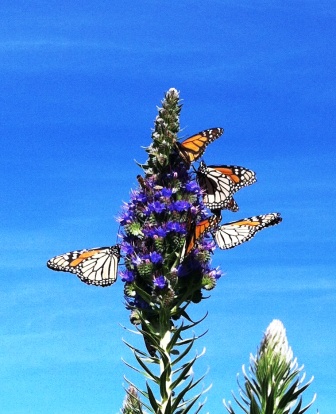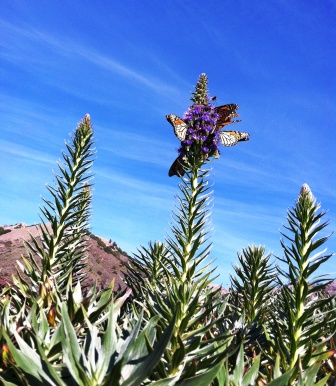 Looking north from South Strand Beach towards Cayucos

Morro Rock, deer wandering around Cambria, spectacular sunset: