CHRISTMAS 2013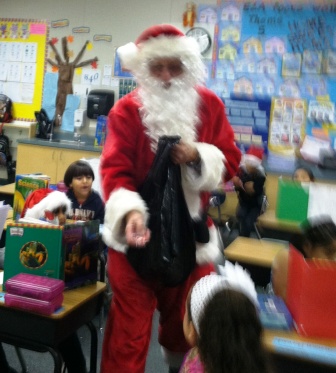 Santa Claus Jim brought candy to Barbara's class and all the other classes
at Frank Ledesma School where Barbara was a long-term substitute.
Jim gave out candy canes for all Santa Claus believers and skeptics alike.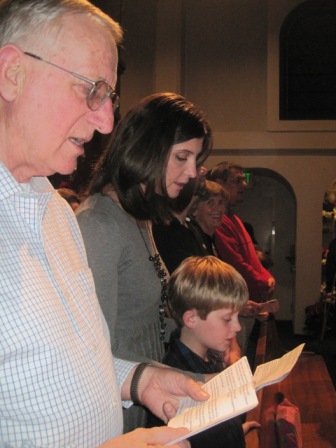 After the Vigil Mass, we joined the Collins Family in Chico for the annual Christmas Eve party.
Santa Claus Louis spread good cheer for all and presents for the kids: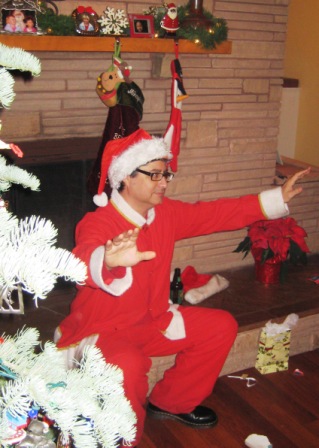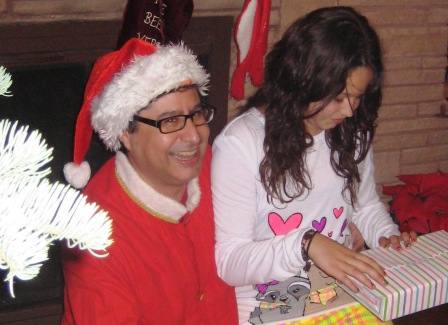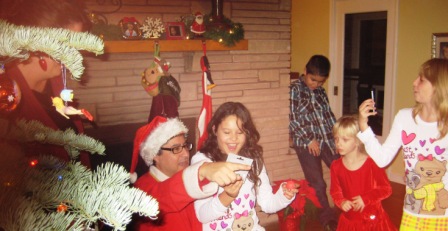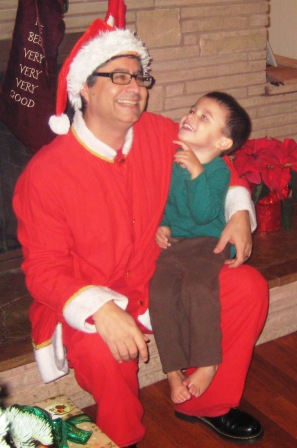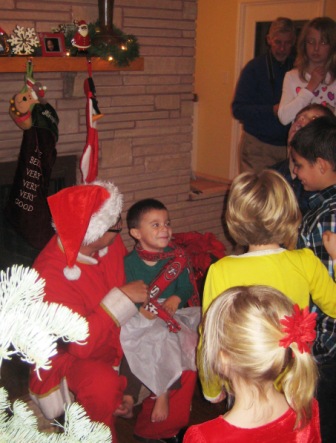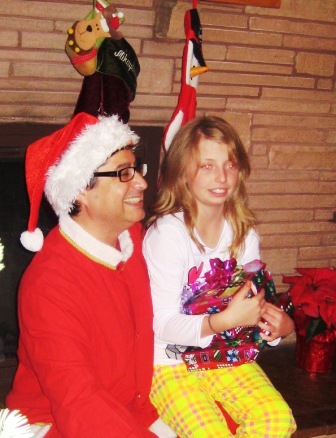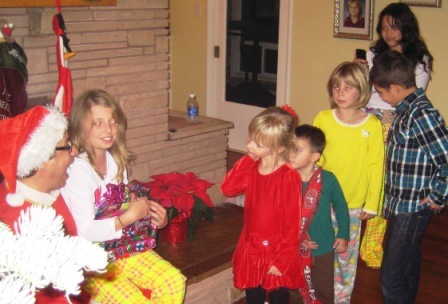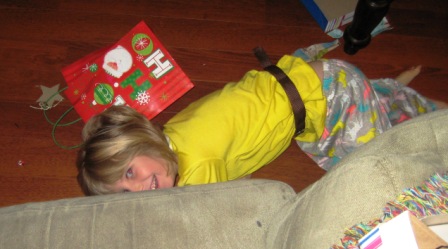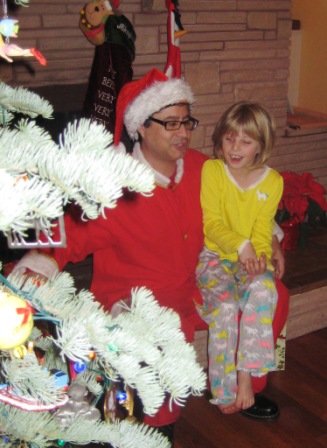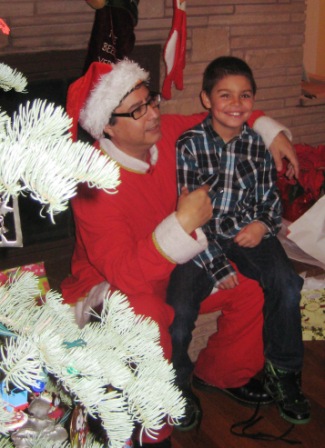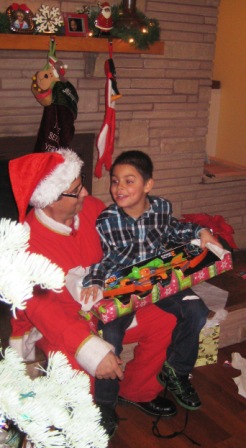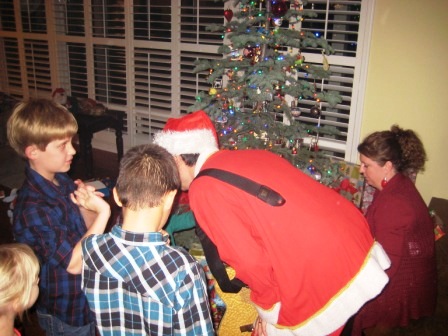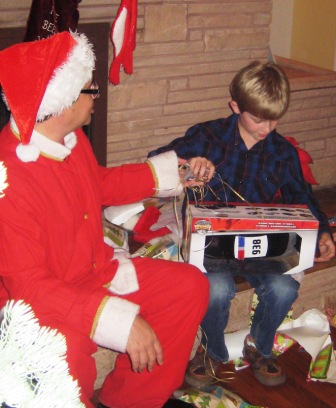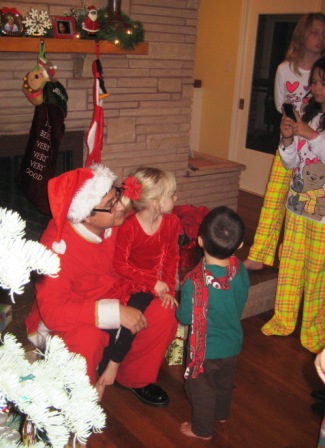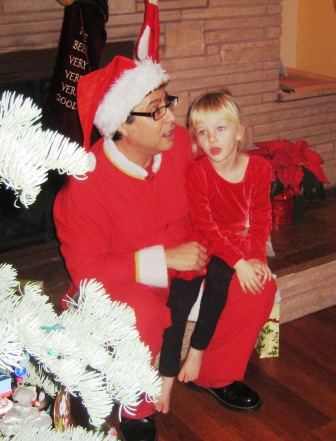 Christmas fun for everyone with songs and shouts and running about: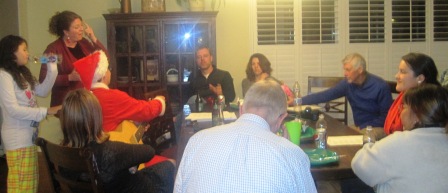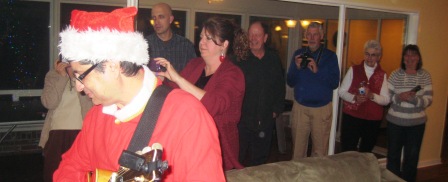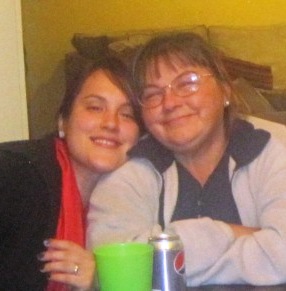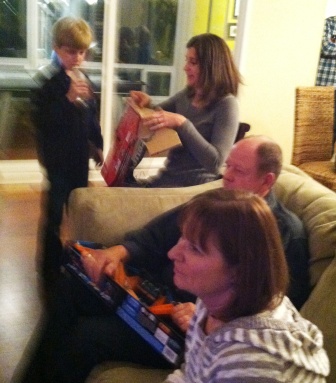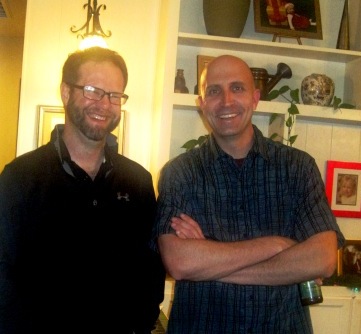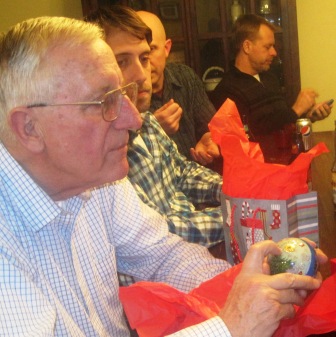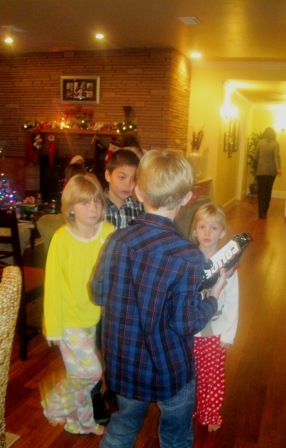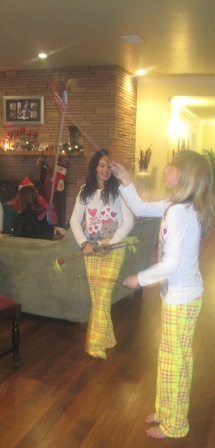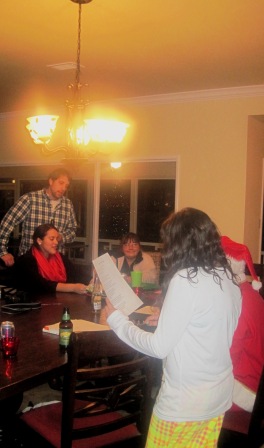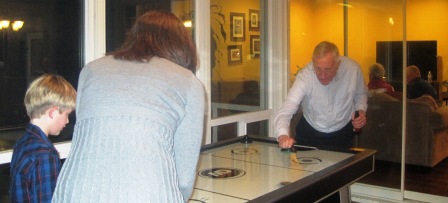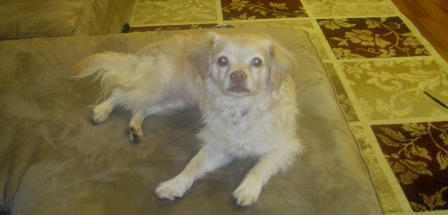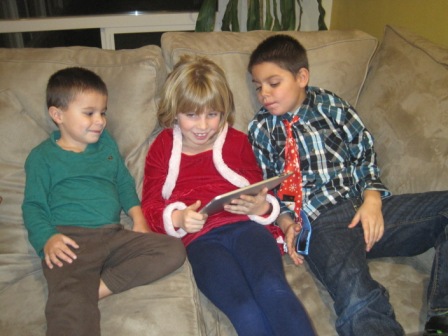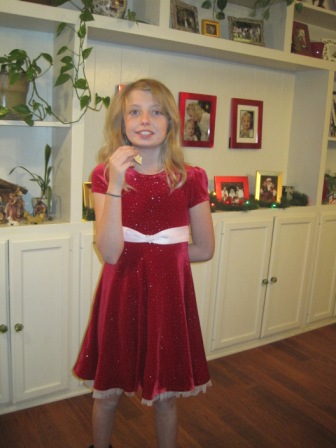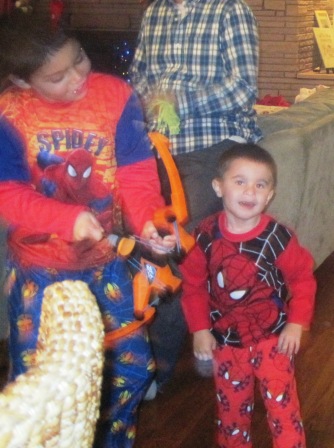 On Christmas Day, Jeff and Shane spoiled everyone with wonderful cinnamon rolls and bacon and eggs.
Joe joined us peaking at Mikaya's and Tori's presents that Santa Claus had delivered early in the morning.
A while later, Jeff helped Mikayla with her new computer and Joe set up the latest edition Wii.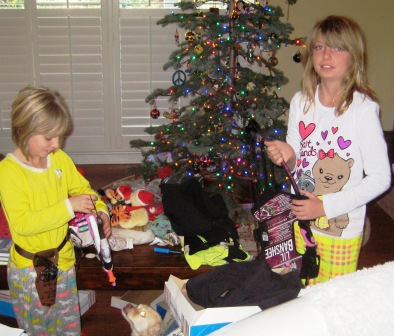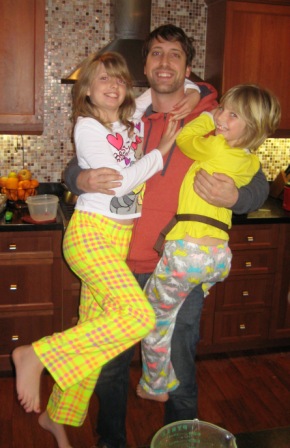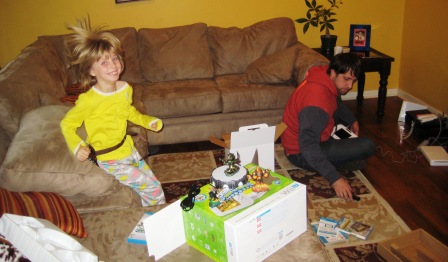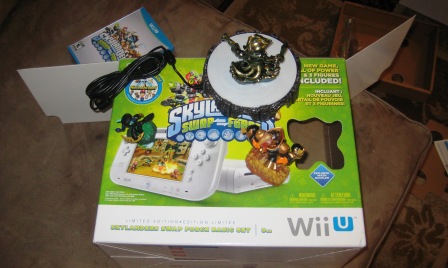 Archery lessons were next. Mikayla and Tori took lessons and listened to many precautions about bows and arrows: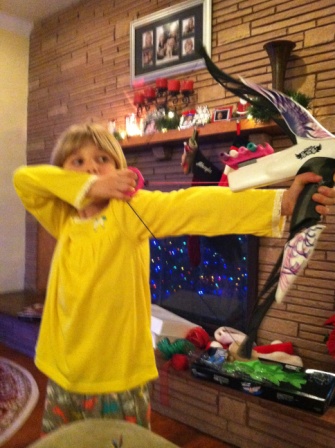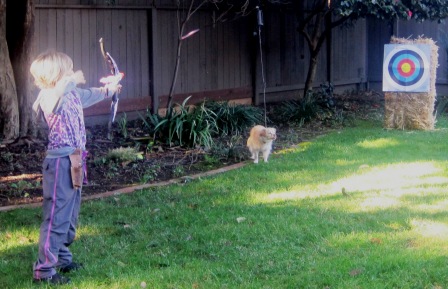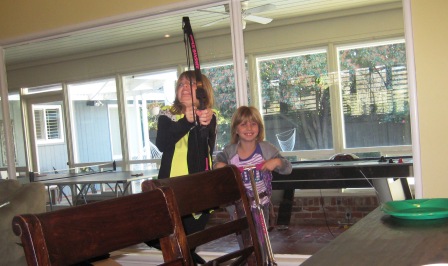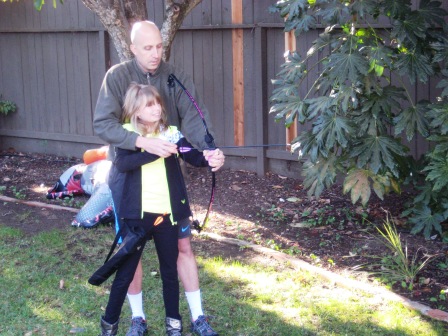 With a little practice, Mikayla put an arrow in the bulls eye next to Joe's best shot.
Shane demonstrated technique and offered safety tips too.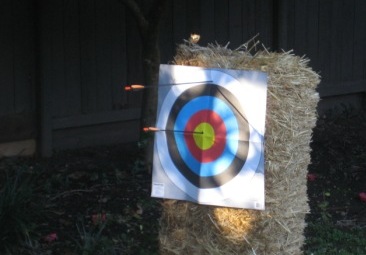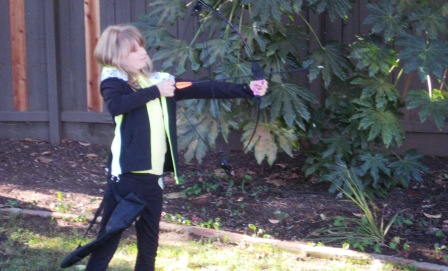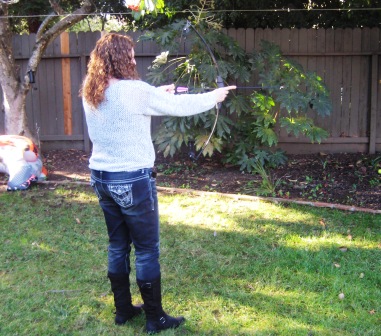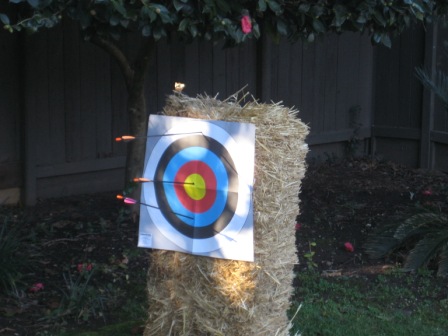 Later on Christmas Day, we joined Joe for a walk in Bidwell Park.
Then he cooked a fantastic ham dinner for us and Maria and her Mom.
After dinner we practiced our virtual bowling skills. Barbara was the champ.