PANAMA CANAL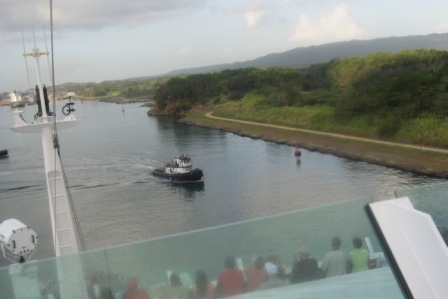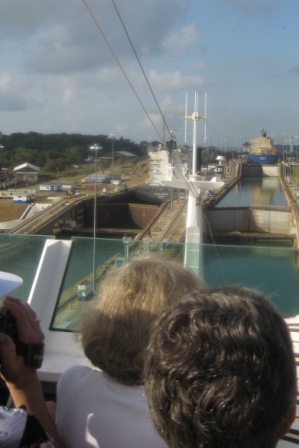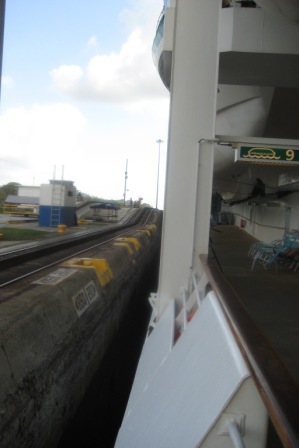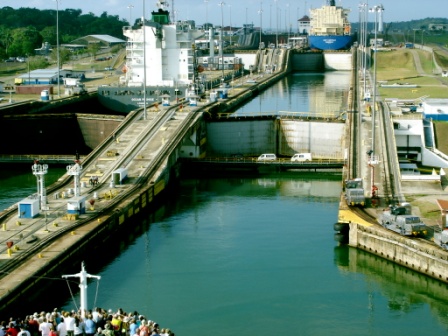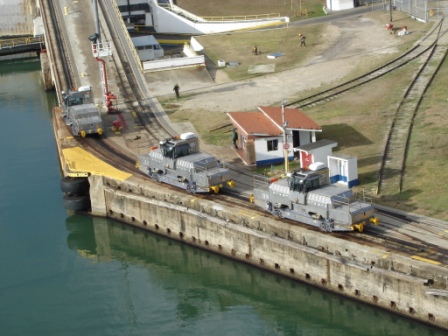 Everyone was up early to watch the ship approach the canal's entrance.
We saw other ships in the locks ahead of us.
The sides of the ship nearly scraped against the canal.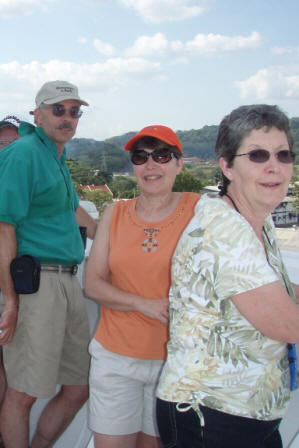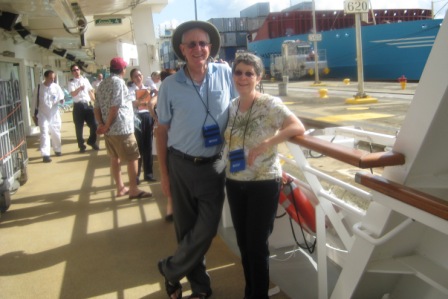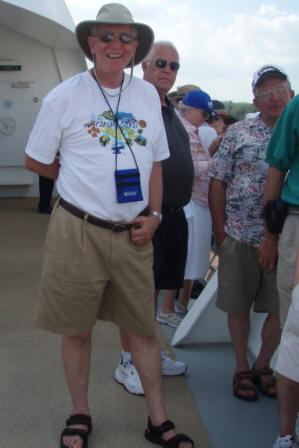 Our whole group found great spots to watch all of the action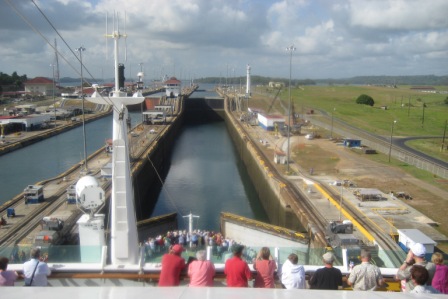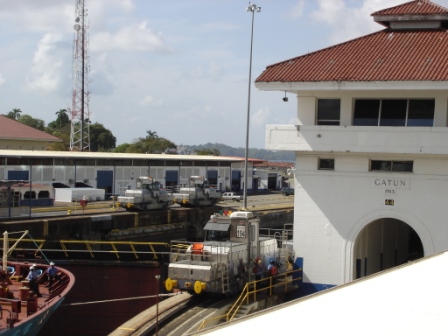 We progressed through the Gatun Locks into Gatun Lake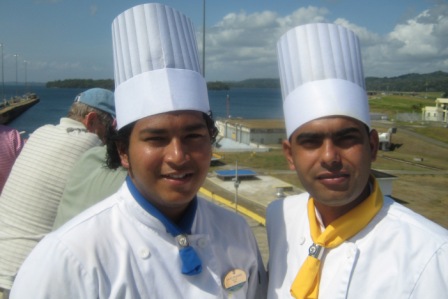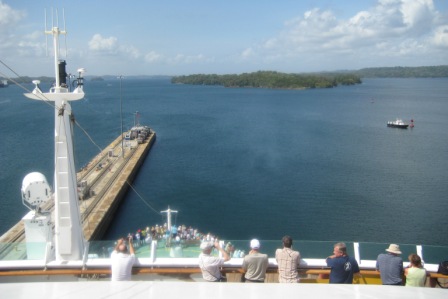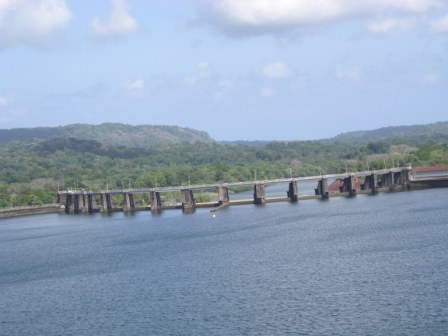 Even our chefs found a few minutes to see the Radiance of the Seas pass through the locks into the lake and near the dam.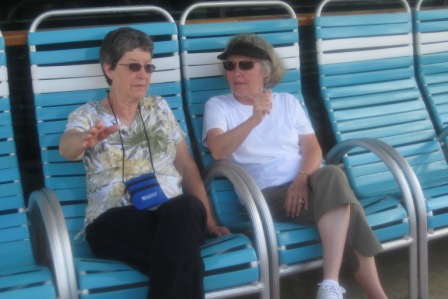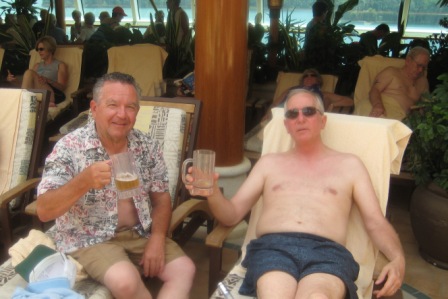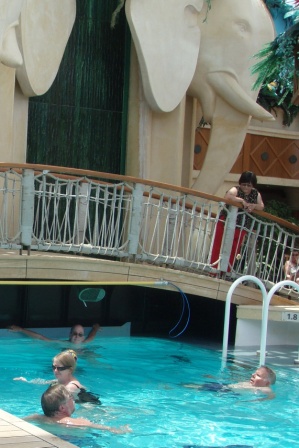 It took a long time to cross Gatun Lake, so it was time to relax and find some refreshment.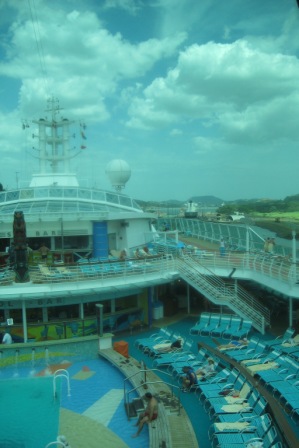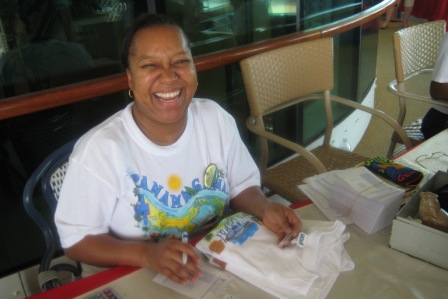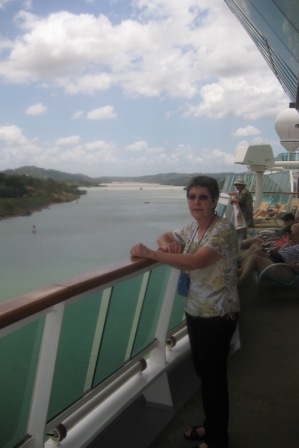 We had time for swimming, buying souvenirs, and checking on our progress, and taking pictures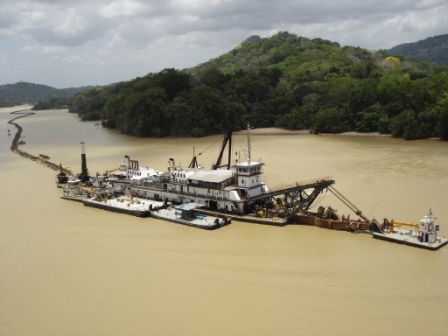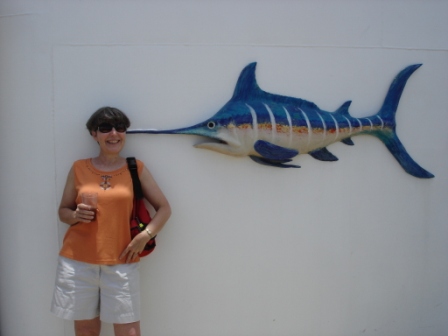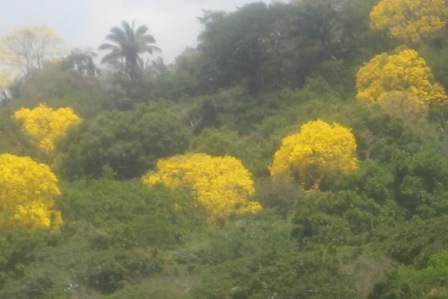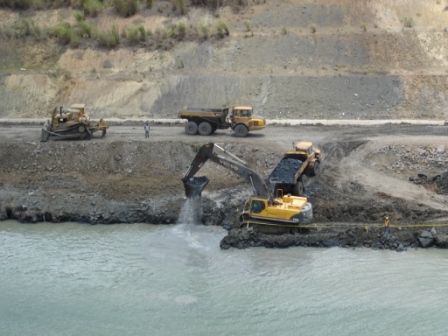 As we neared the Gaillard Cut we spotted yellow flowers in the rain forest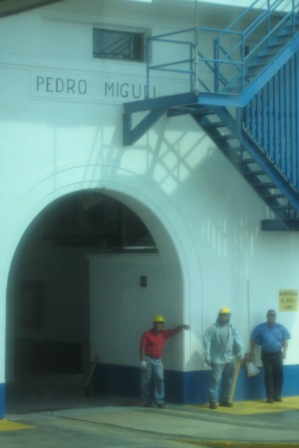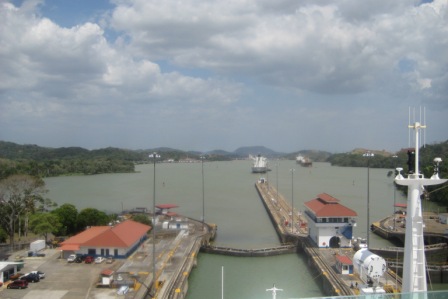 Next, we passed through the Pedro Miguel Locks,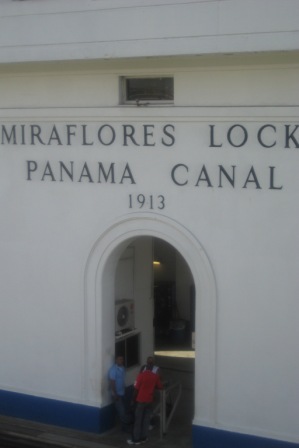 and finally, the Miraflores Locks.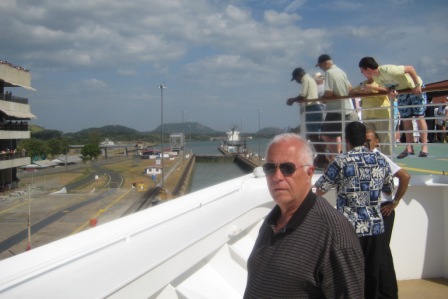 As we looked ashore, the locals spied on us from an observation deck. Everyone waved to each other.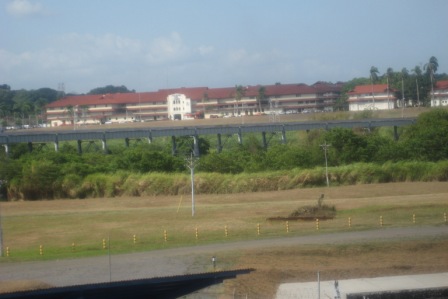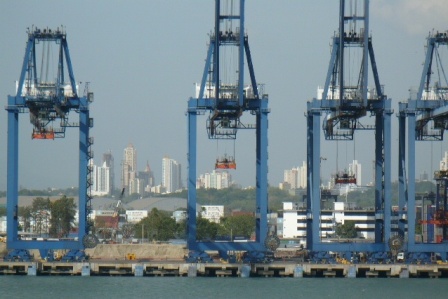 We could view the old American Army base and Panama City in the distance as we neared the Pacific Ocean.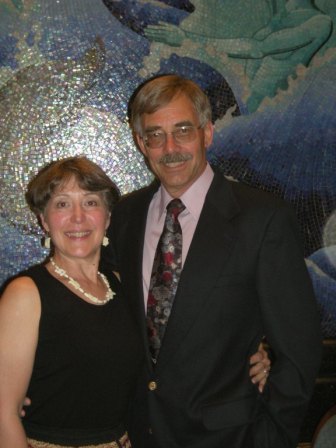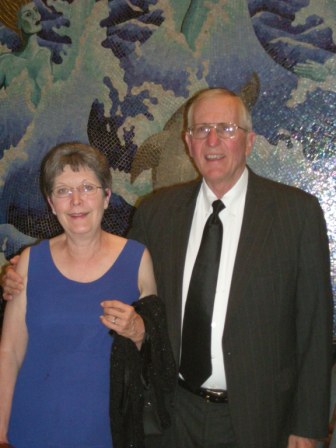 Later that evening we celebrated our passage through the Panama Canal with another formal dinner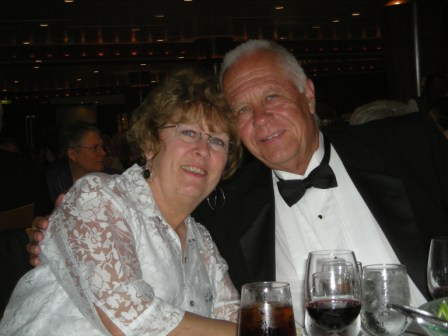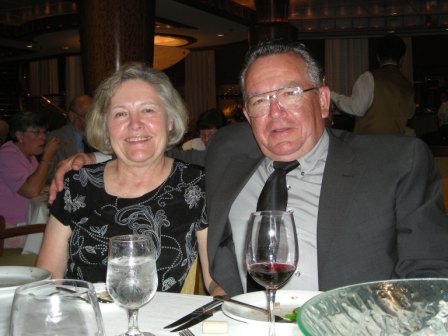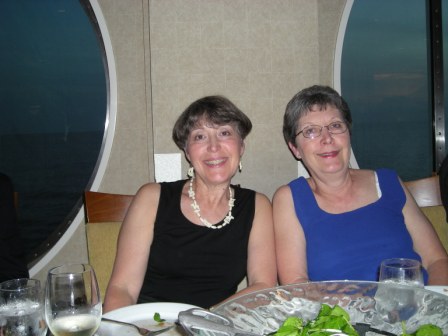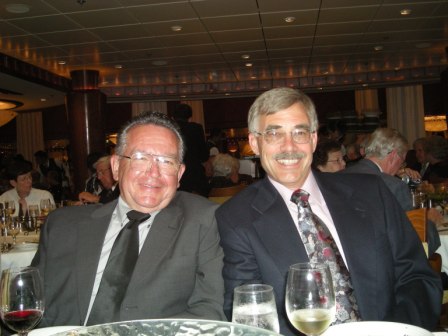 Back on board ship, Jim & Bill entered the free throw competition without success.
In the evening strange animals began to appear on our beds.