JUNE 2015
June began with weekend hikes on Mount Diablo and the American River Canyon.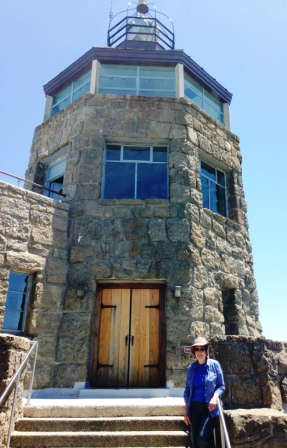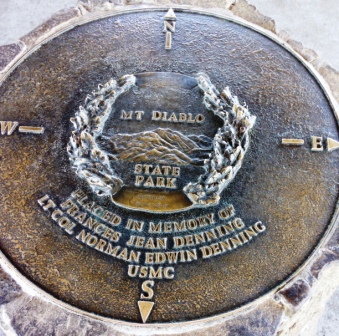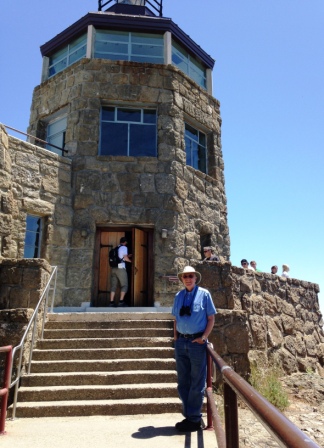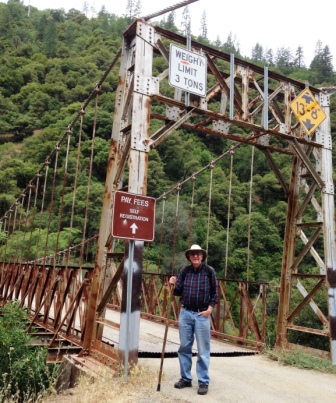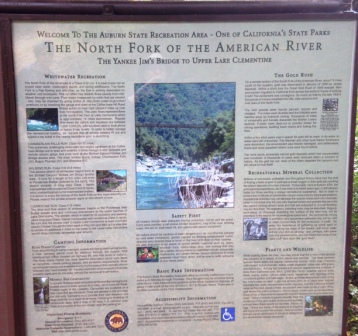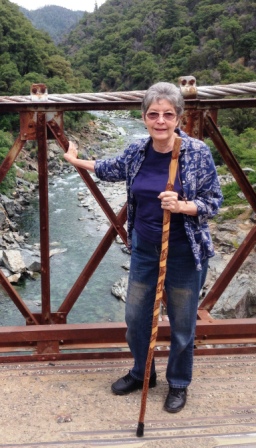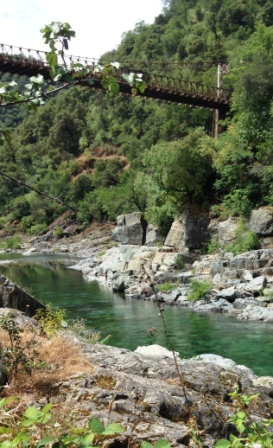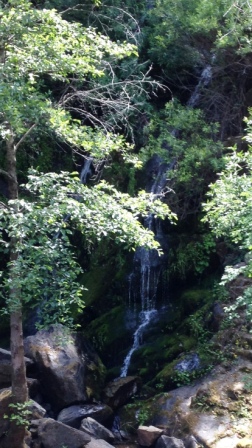 Wyatt & Helena Graduation
We celebrated Wyatt and Helena's graduation in Simi Valley at a morning ceremony
followed by lunch at a local restaurant and then dessert back home at the Sidler family home.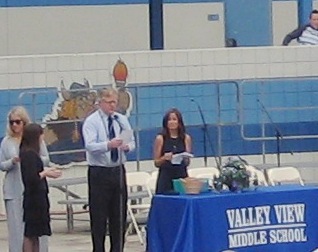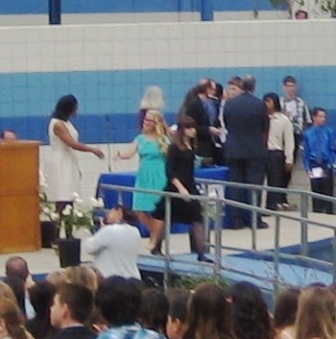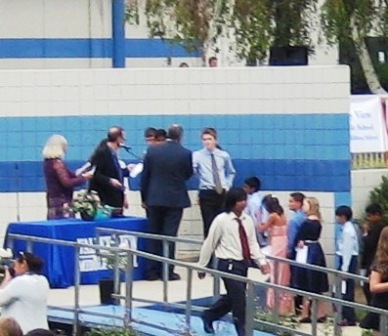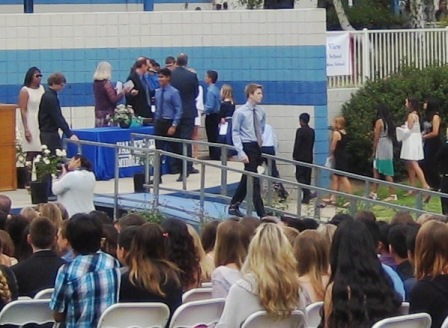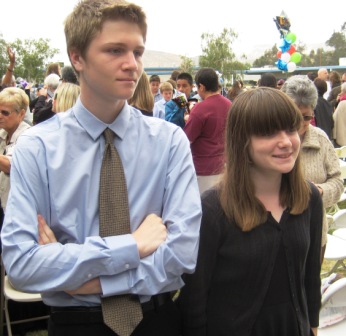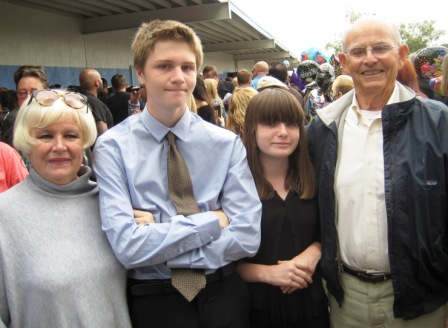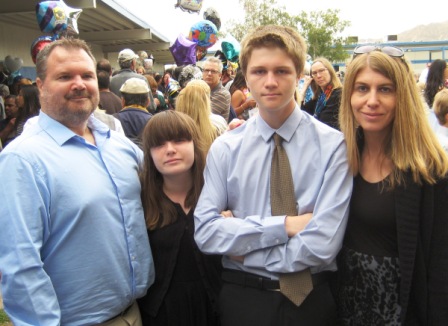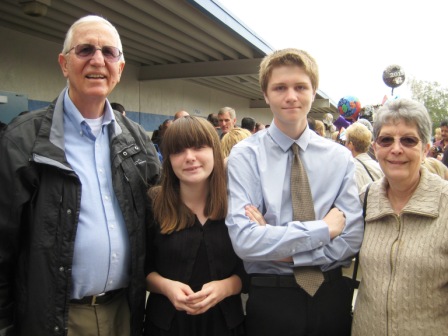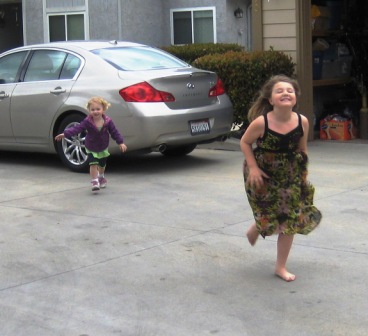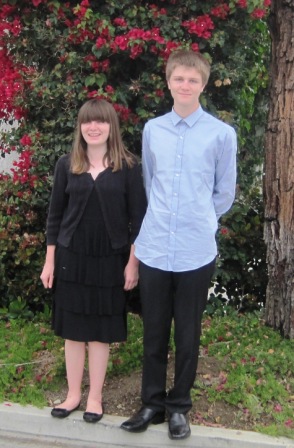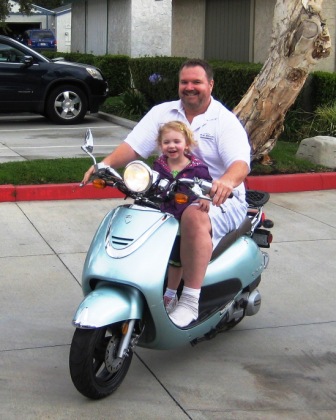 Later that evening we joined Rachel and Milan in Palos Verdes at Nelson's Restaurant for dinner...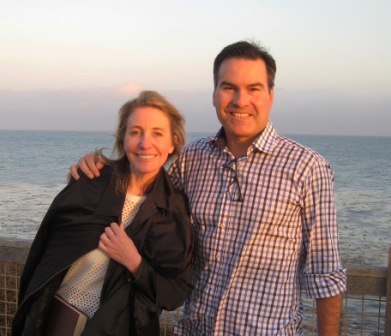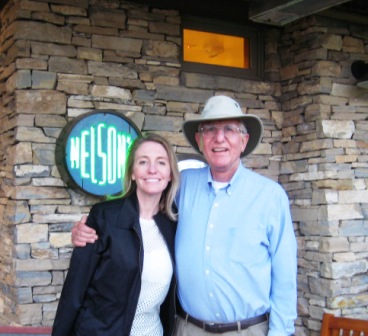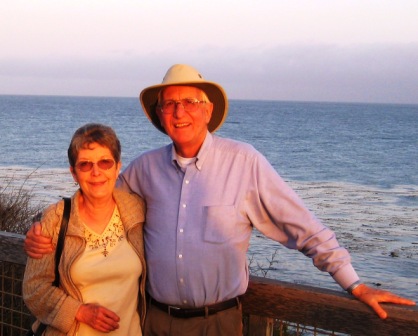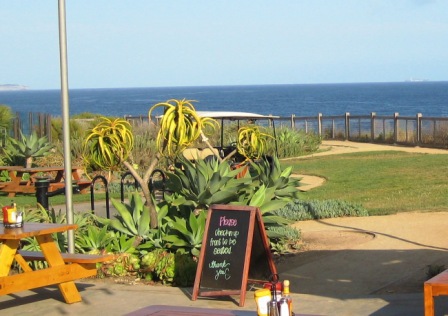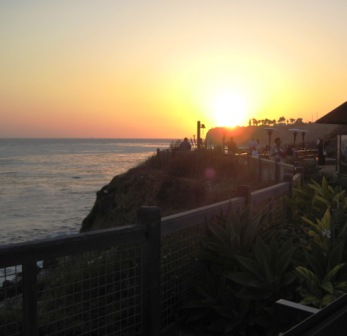 The next morning we drove to Lakewood to visit Aunt Fidelis to add to the Collins genealogy collection: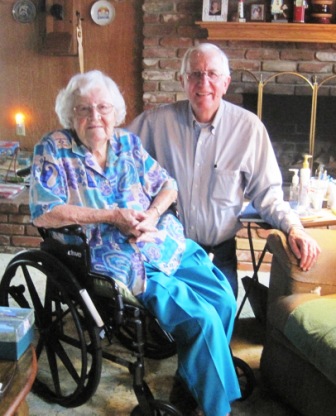 The last stop on our southern California adventure was in Ventura
to spend some time with the Acevedo clan. After a quick story time,
we headed for fun at the playground and beach in Oxnard.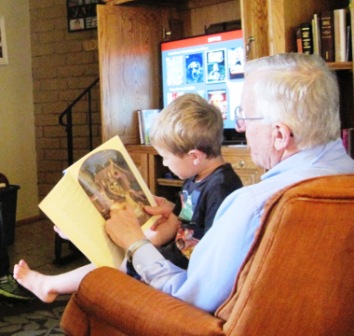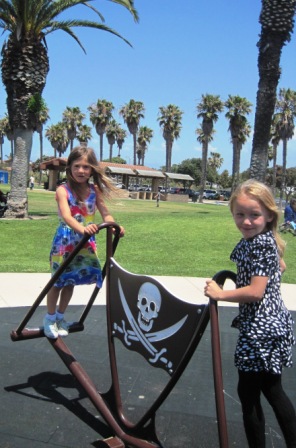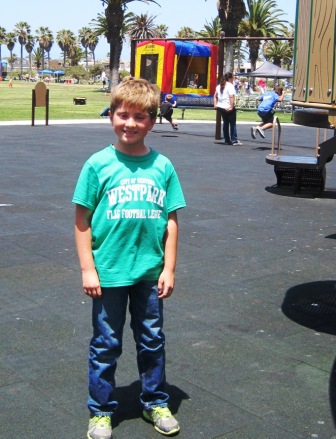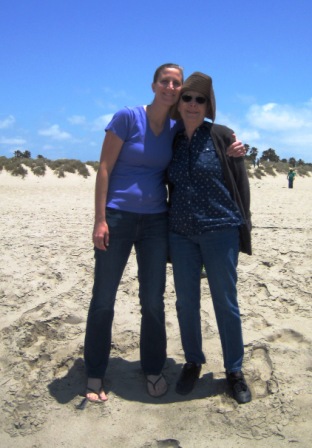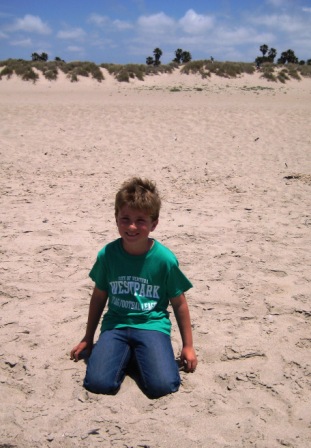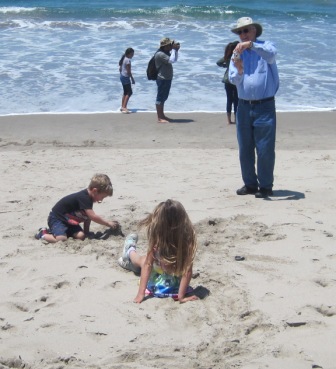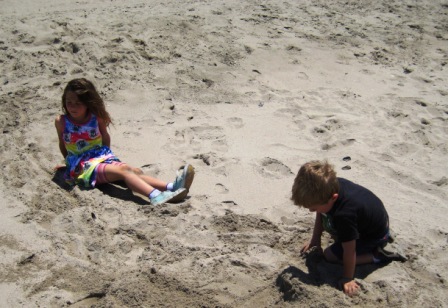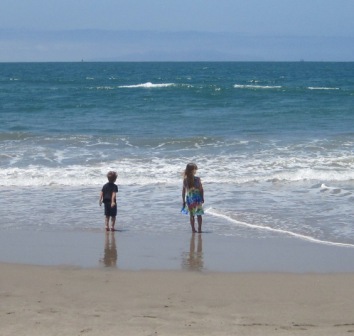 A week later, back in Sacramento, we joined Carson and Maggie on a rainy day tour of the Capitol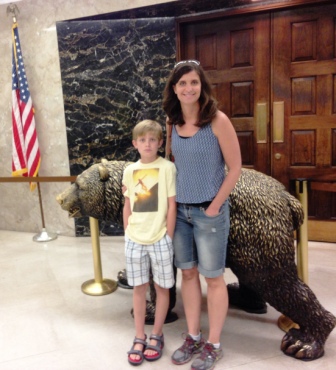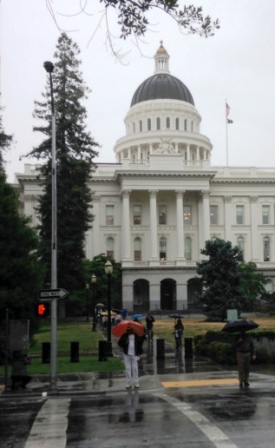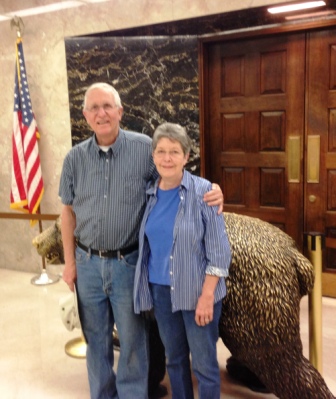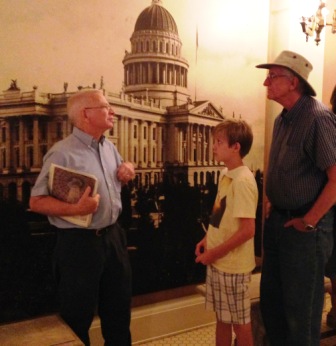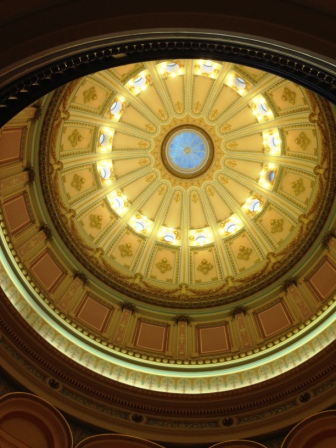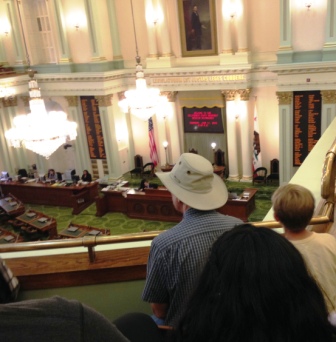 The next June adventure was to California Caverns to visit some Gold Country caves.
After visiting the local museum, we hiked up the hill to the caverns
where our guide explained what to expect and how to be safe: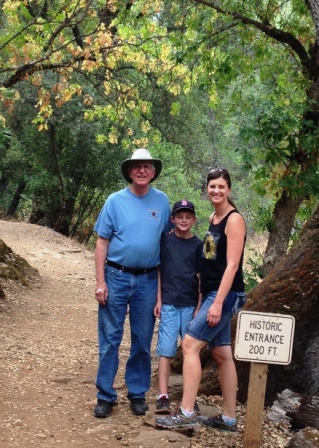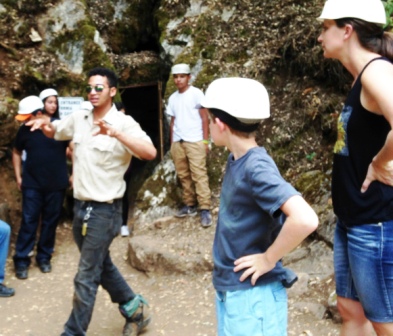 Soon we were trekking through the cavern admiring the stalactites and stalagmites and other rock formations...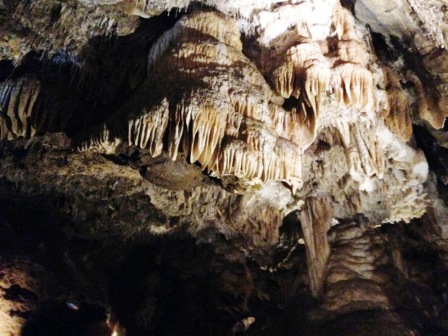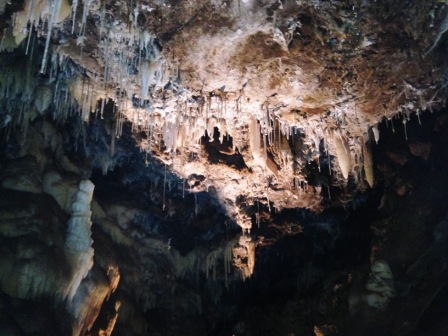 ...and taking pictures in the dark: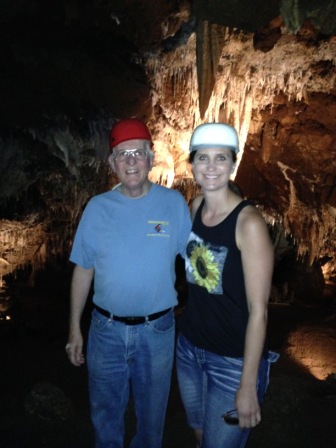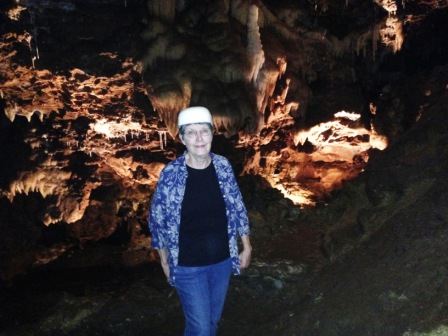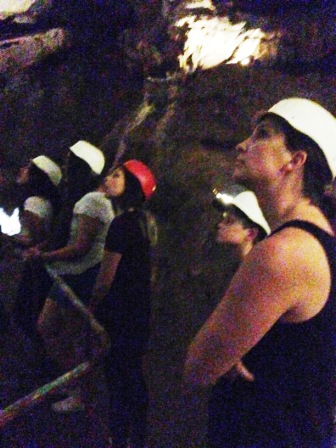 Later in the month, Ellen journeyed to Sacramento with Austin, Ashley, and Alex for a few days.
We enjoyed constructing and demolishing monstrous Lego buildings,
swimming in the Campus Commons pool,
and hiking to the Guy A. West Bridge by Sac State: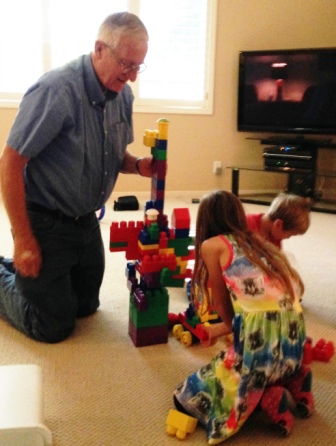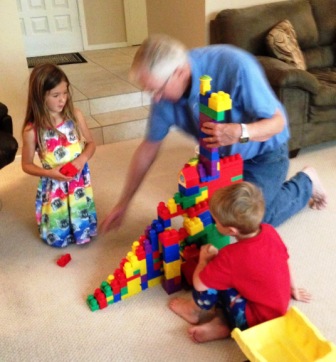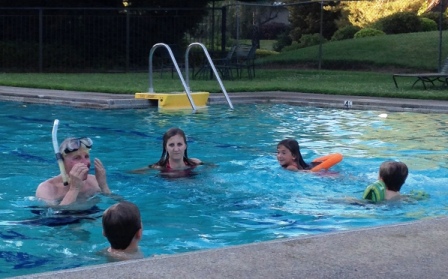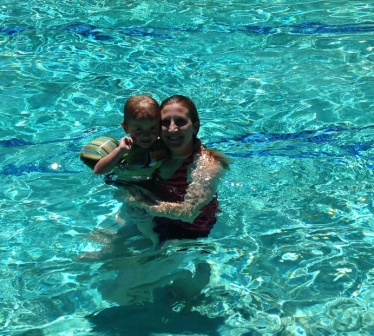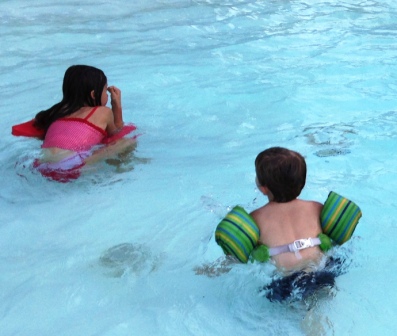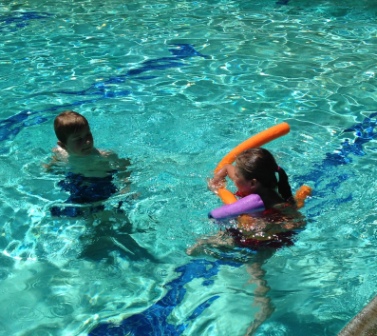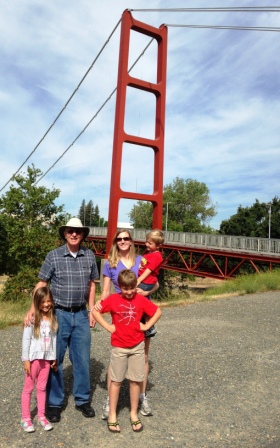 Our first trip from Sacramento was to Placerville to see the Gold Bug Mine. We posed for pictures before entering the mine.
Only the adults were issued miner's hats for safety.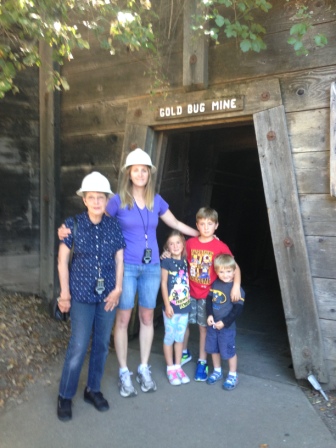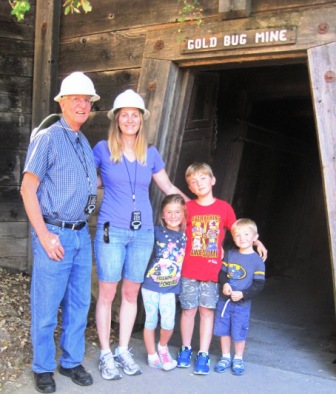 Inside the mine we listened to recorded descriptions as we explored with the help of a few lights...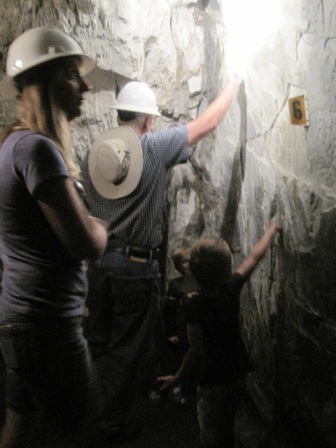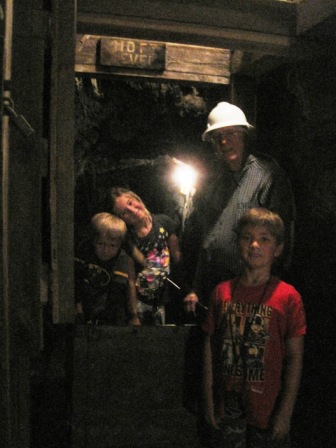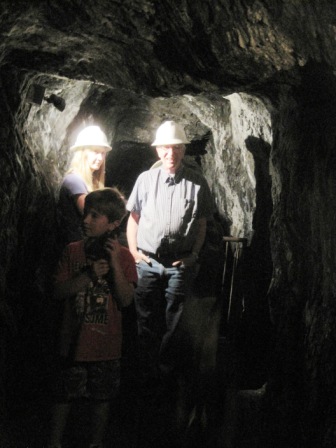 ...later we returned to daylight for some more pictures (notice who's wearing the hats), and then some lunch.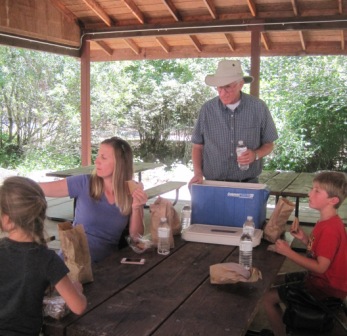 Then we took a trip to Chico to play at Caper Acres
and to join the rest of the the northern California relatives for pizza: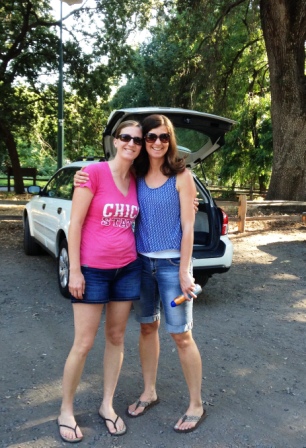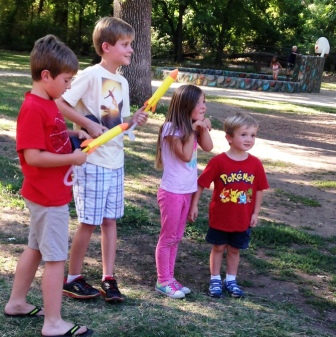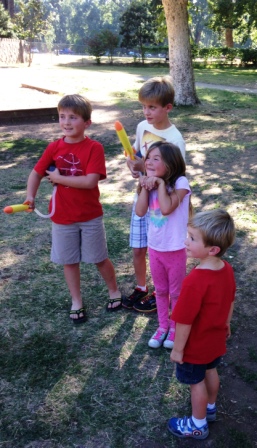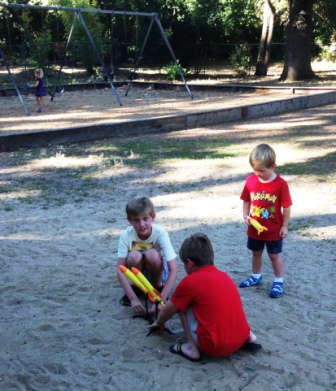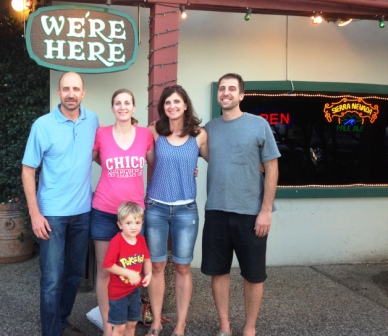 Next: Fort Bragg