JULY 2014
July wouldn't be July without a trip to the beach to be with family
after years of celebrating Grandma Helen's birthday at Seacliff State Beach.
This year we were nearby at Pajaro Dunes
and we were kicking off the celebration of Joyce & Mike's 50th Anniversary: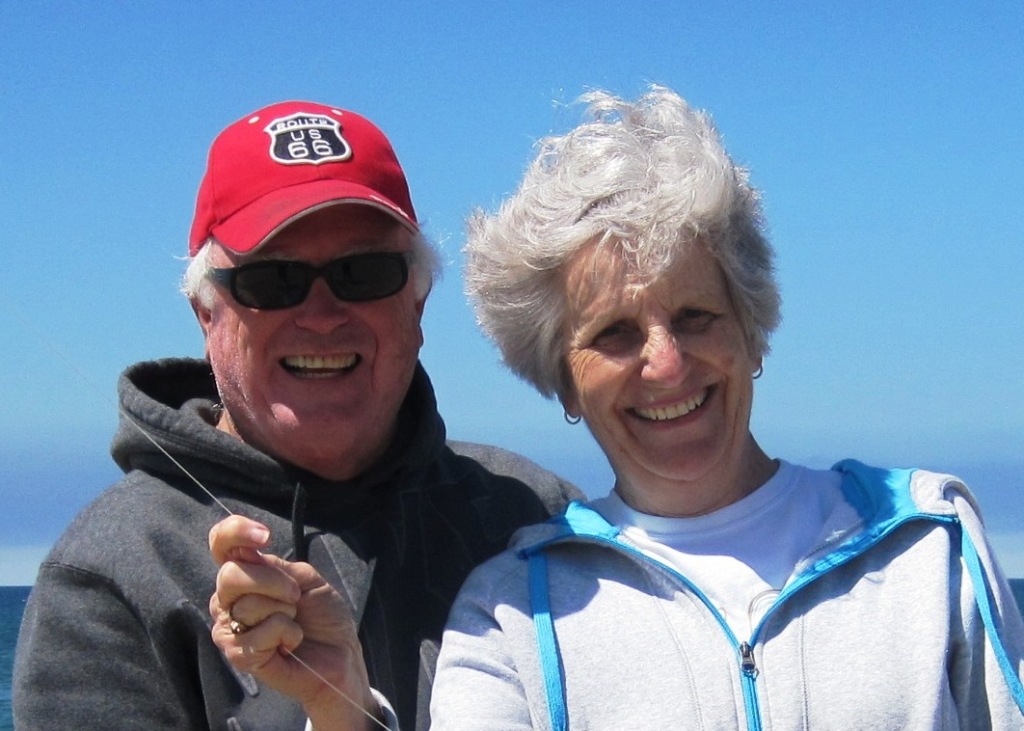 Soon after we settled into our condo Friday afternoon, Ellen, along with Austin, Ashley, and Alexander, joined us.
Ellen shivered with Barbara on the beach as they watched the kids running and jumping after their long drive.
As the sun went down, Joe arrived. A full moon highlighted the condos as we left the beach.
Barbara and I took a few moments to enjoy the spectacular sunset.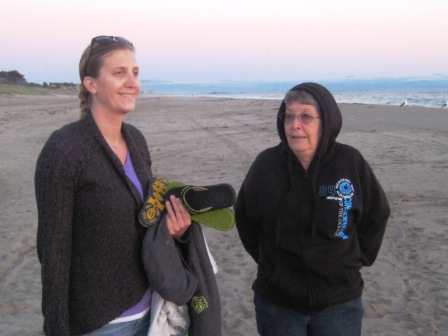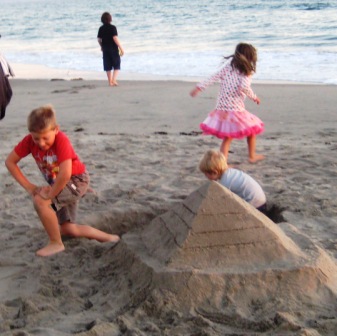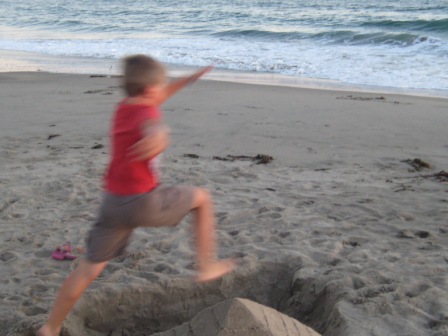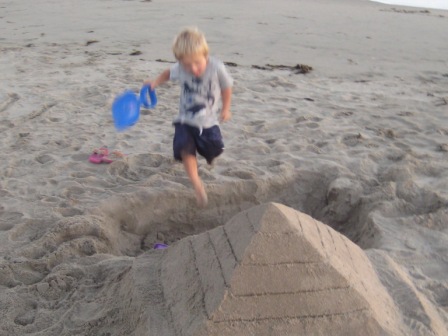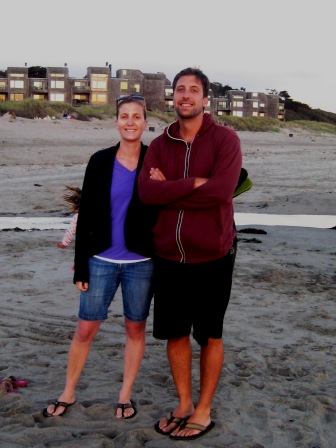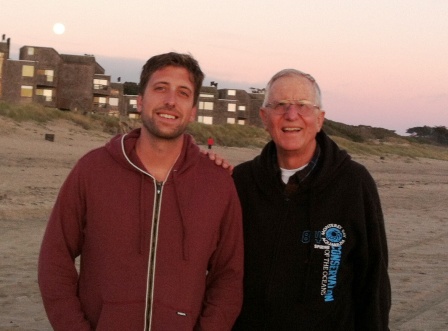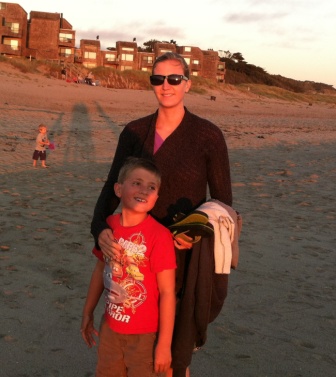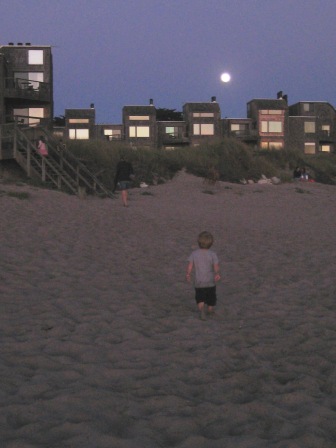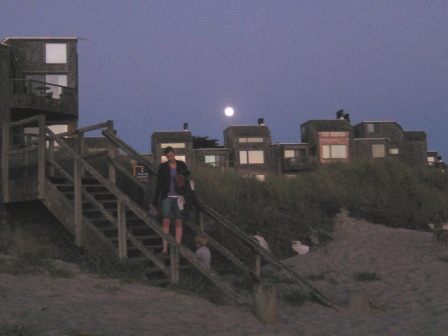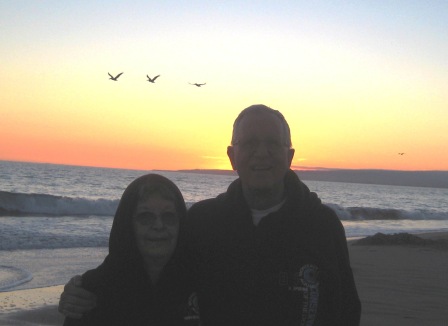 Saturday morning at the crack of dawn the grandkids and old folks were back to the beach.
Ashley was in search of the perfect sand dollar. Then Ellen teased Ashley with a piece of kelp
and encouraged Austin to try out the morning surf.
Meanwhile, Jim caught up with Mike and Joyce on their morning stroll.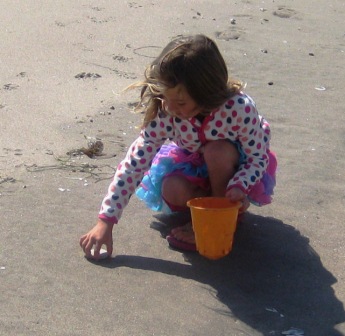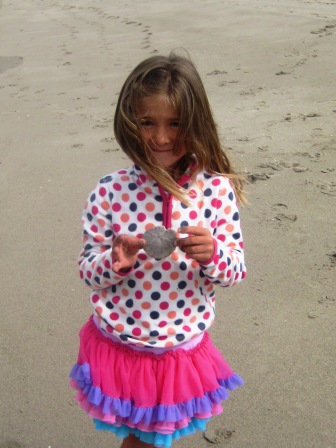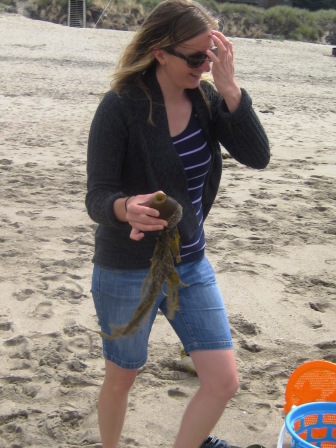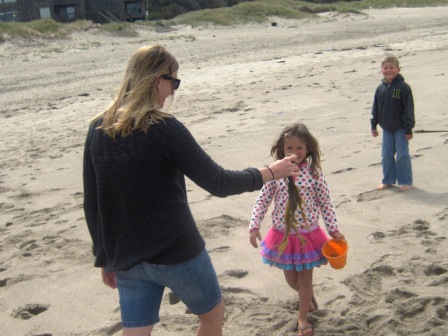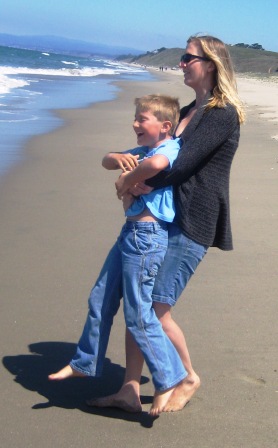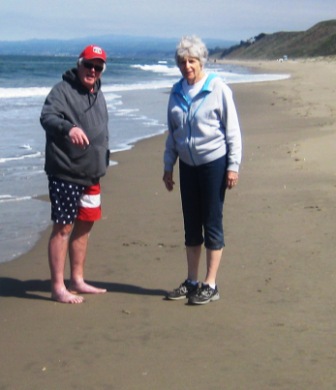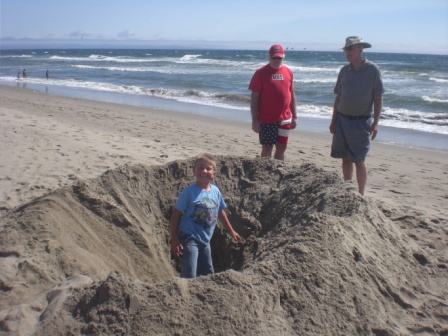 By now Joyce and Mike's and Jim and Barbara's grandkids and their parents had started making sand castles and forts: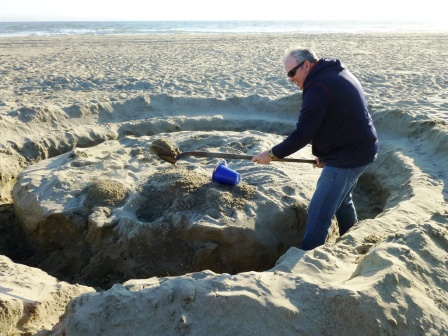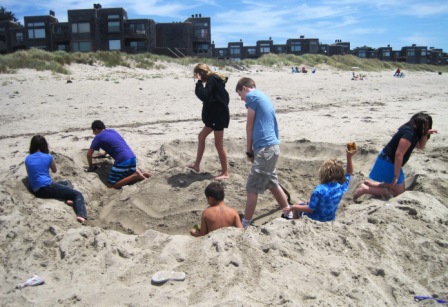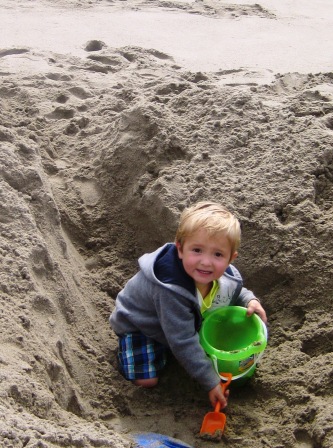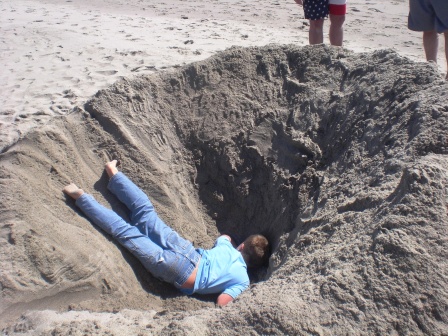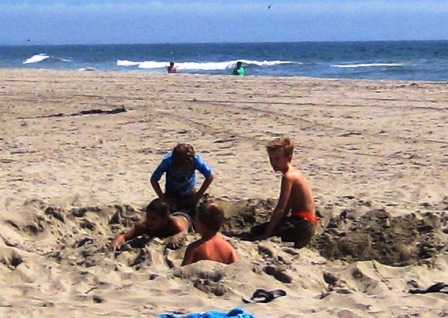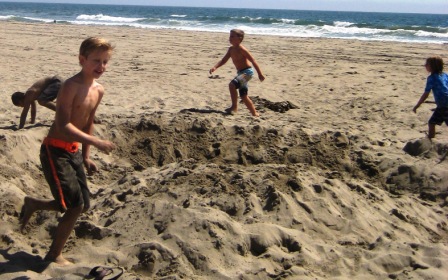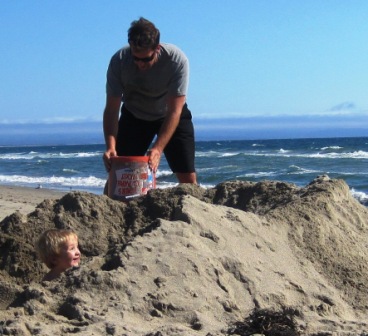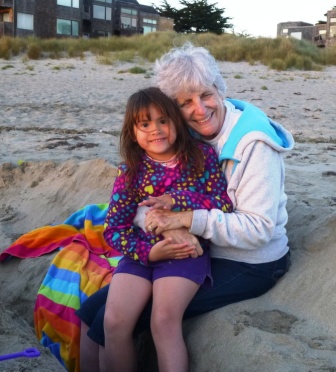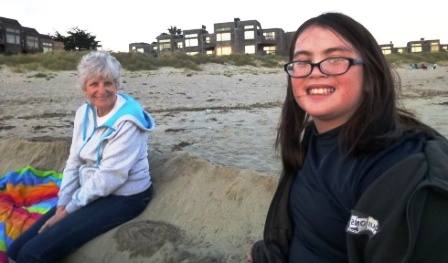 With mounds of sand everywhere, it didn't take long to make Caitlin into a Mermaid and to weigh down George with sand: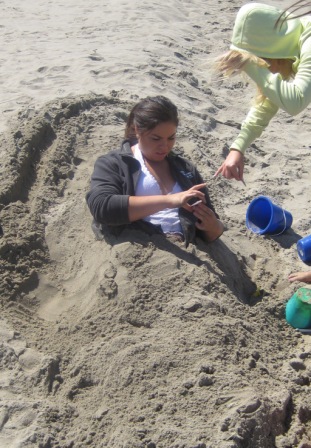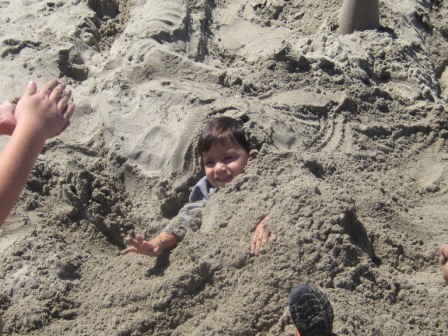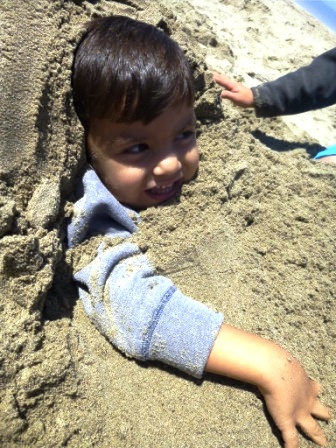 Of course there was also time just to relax and enjoy the beach: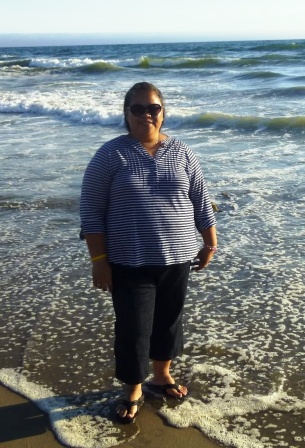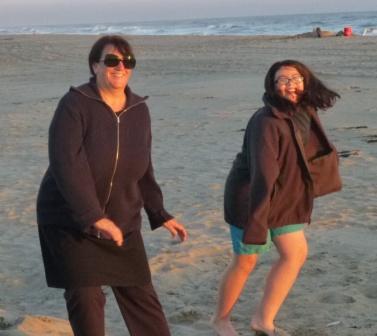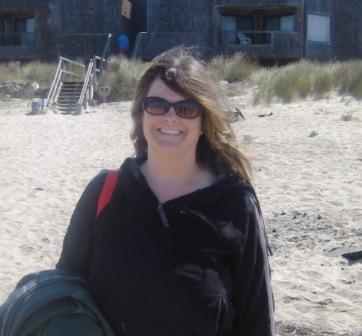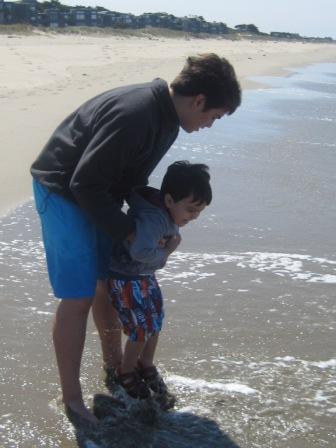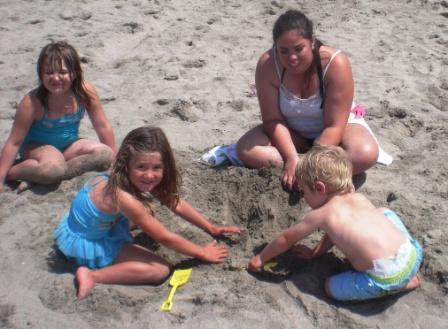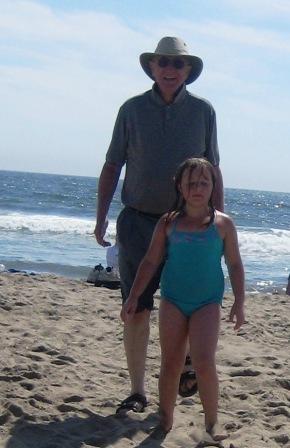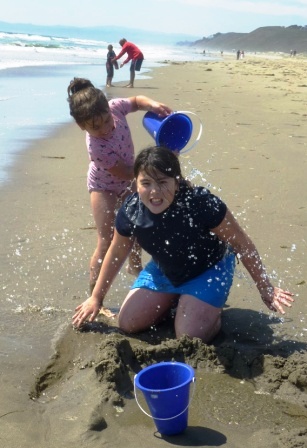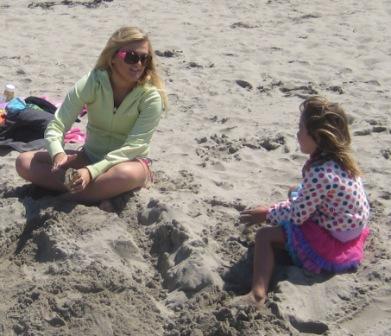 Sunday was the final beach day with a special buffet for Joyce and Mike's 50th Wedding Anniversary.
A line of shoes marked the entrance to the condo. I caught up with Chris in the kitchen where she had prepared the feast.
After the celebration, some watched the World Cup final, others headed to the beach
for volleyball and softball, and then everyone posed for big and small group pictures.
The day ended with fun in the surf and the sand.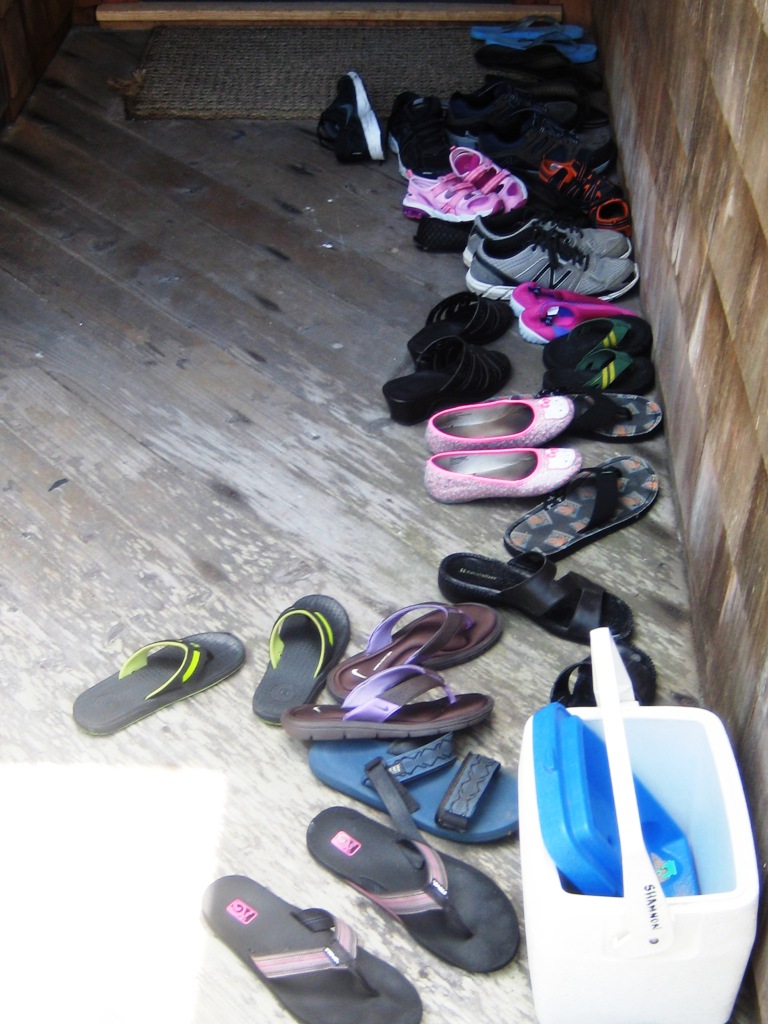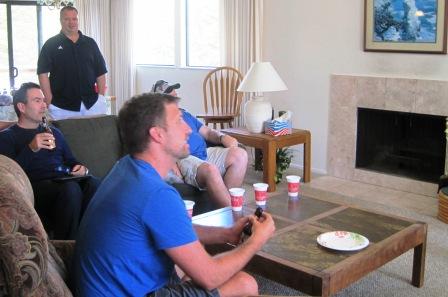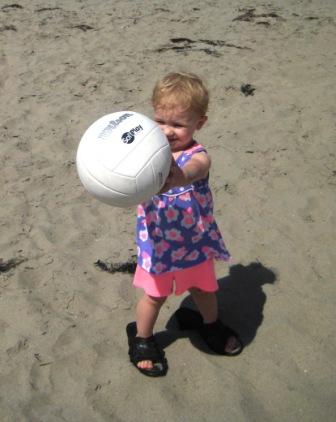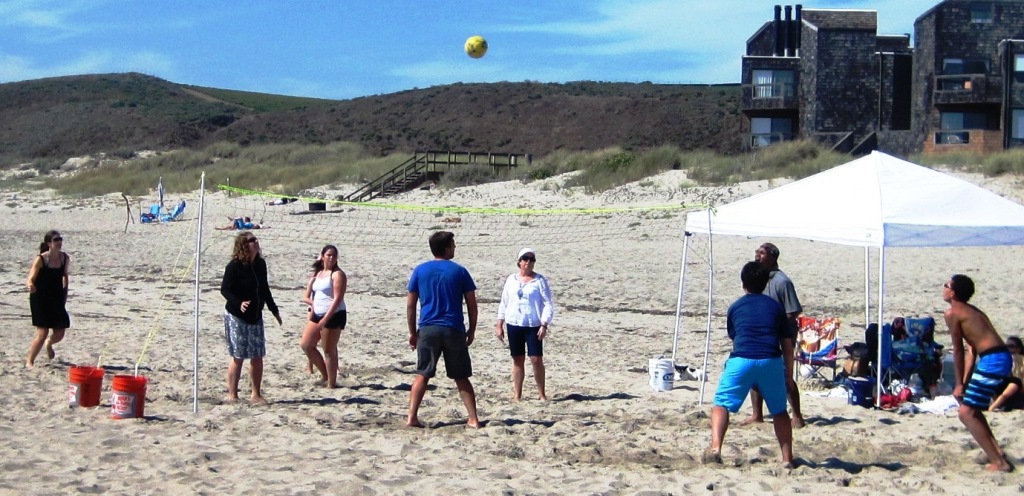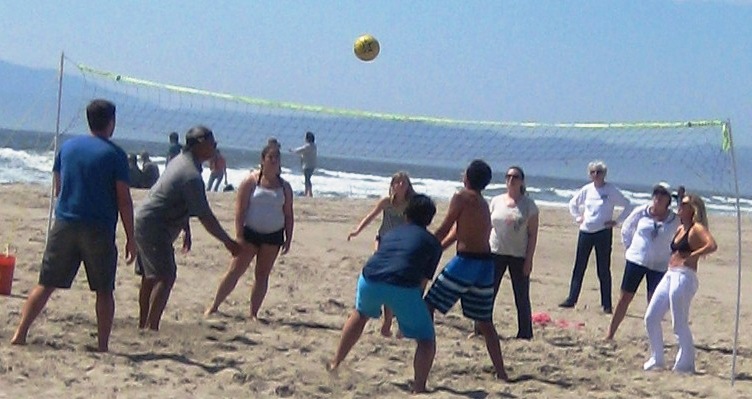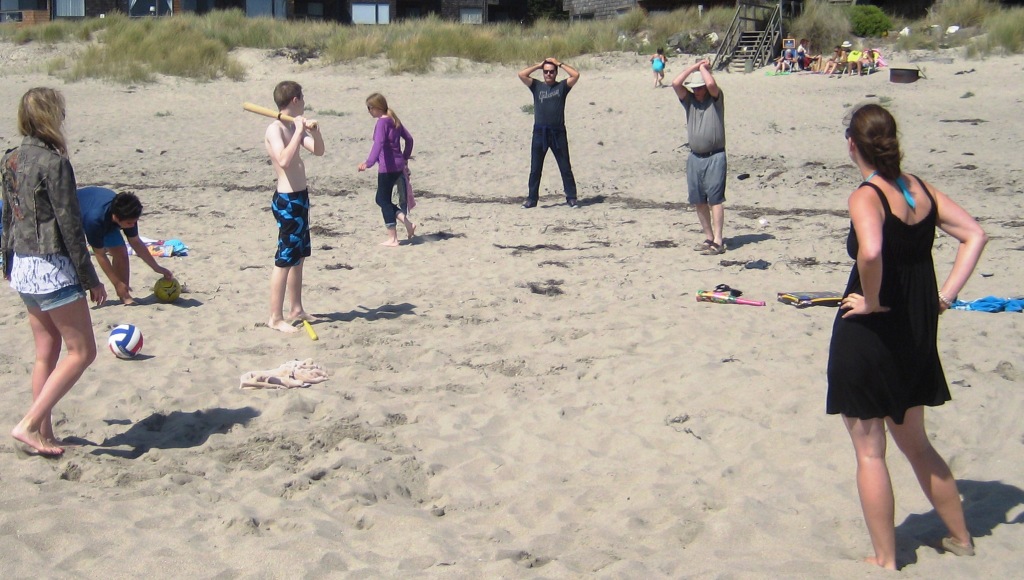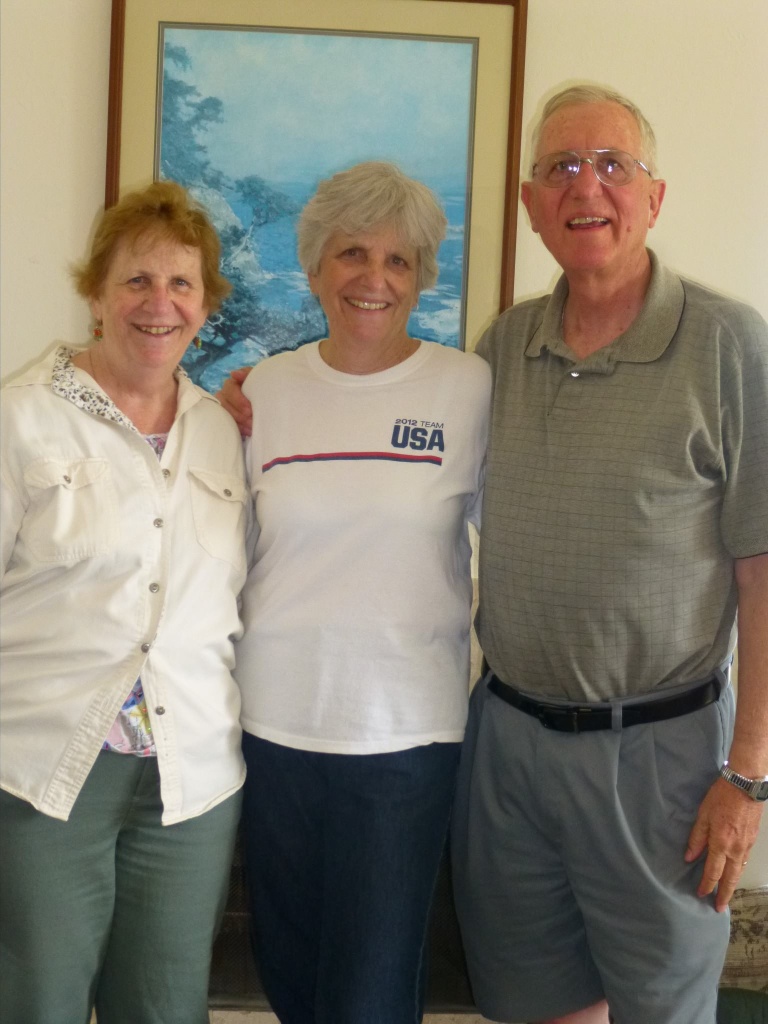 Zoe and Mike took the group shots since their grandkids were far away on the East Coast and in Canada.
Later, they shared their latest photos from recent visits with Dave, Marla, and Madeline...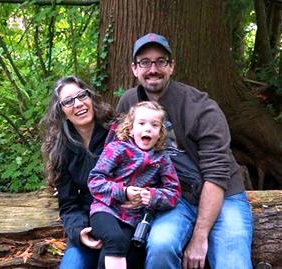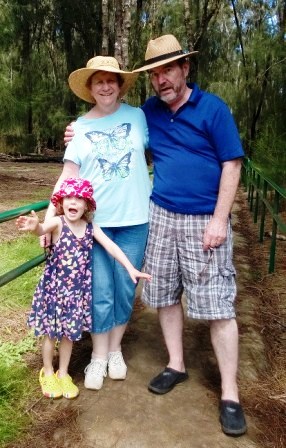 ...and Tony, Heather, Hunter, Aislynne, Parker, and Reese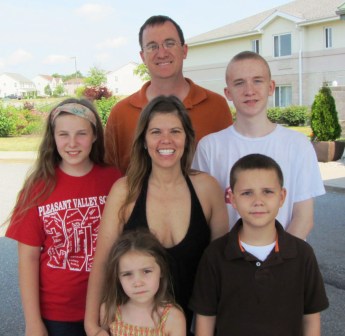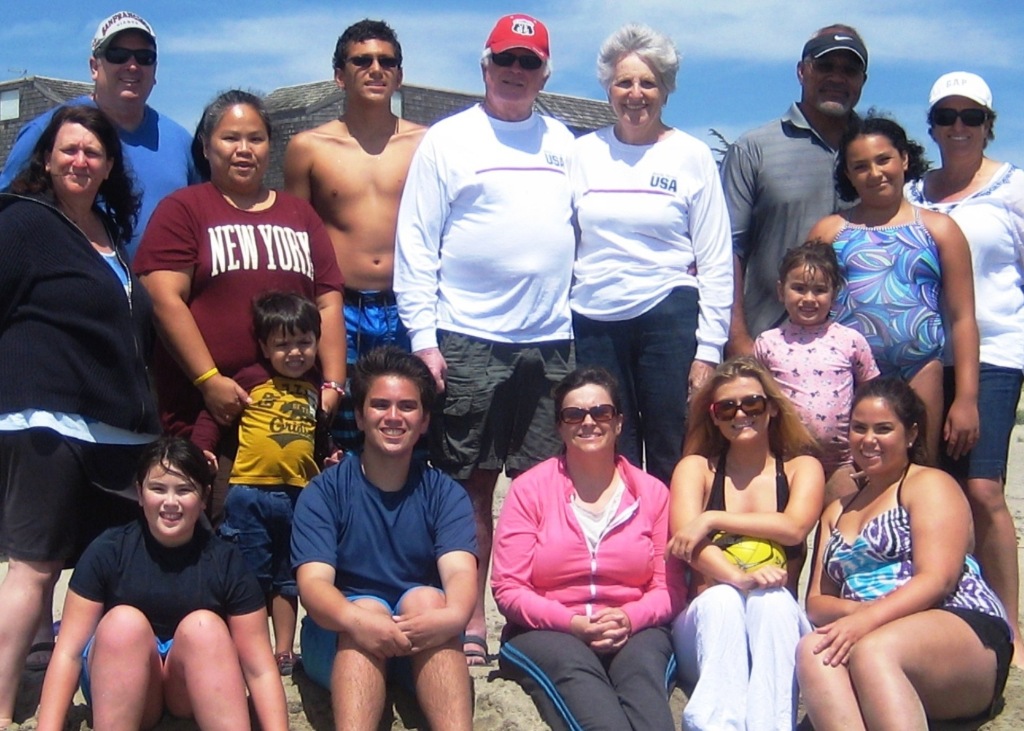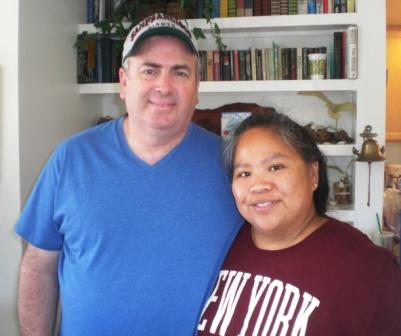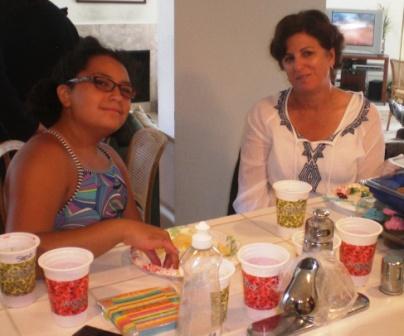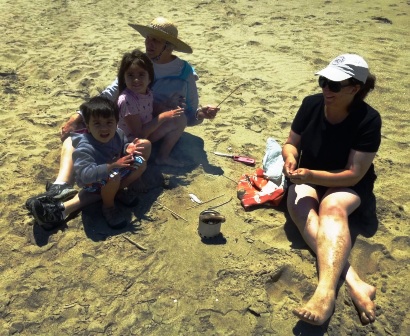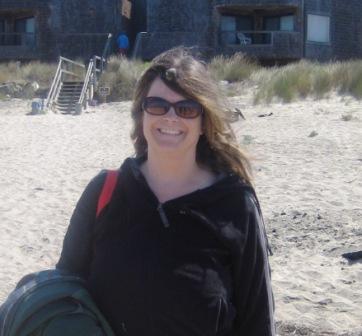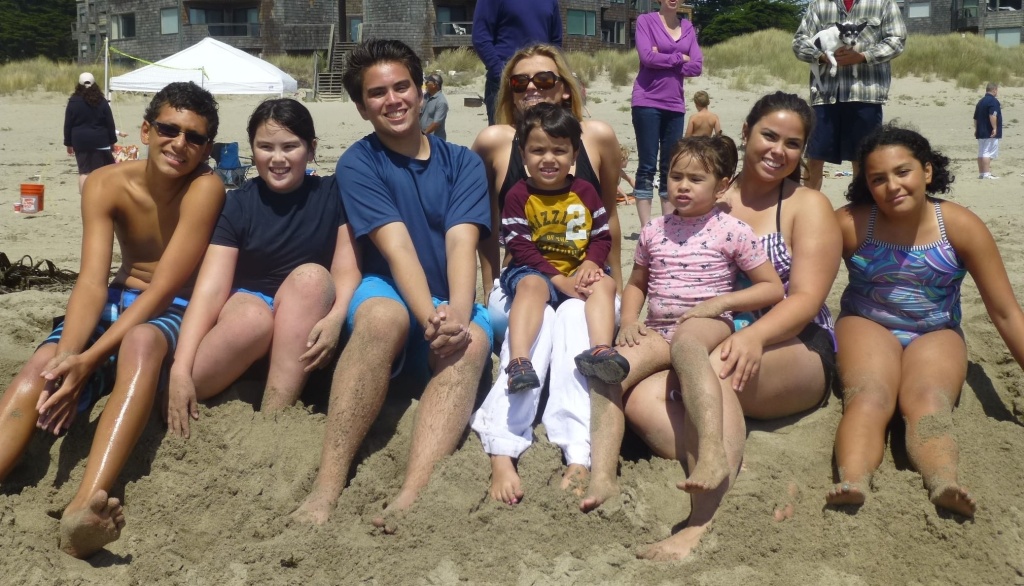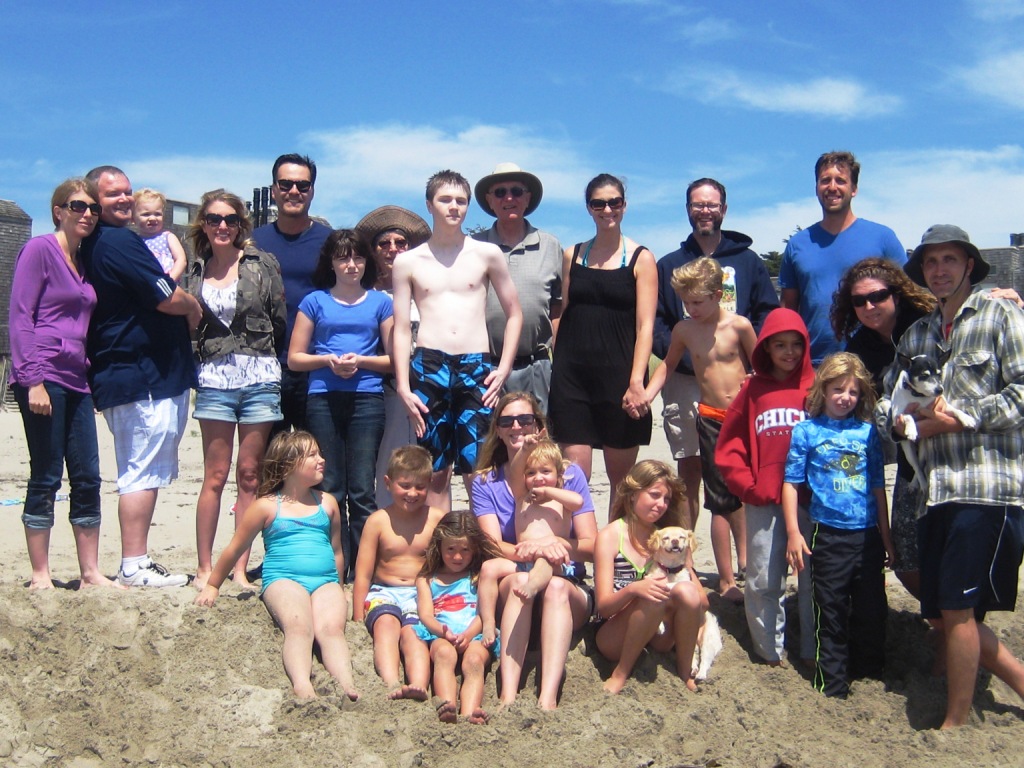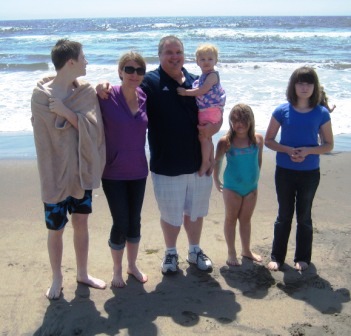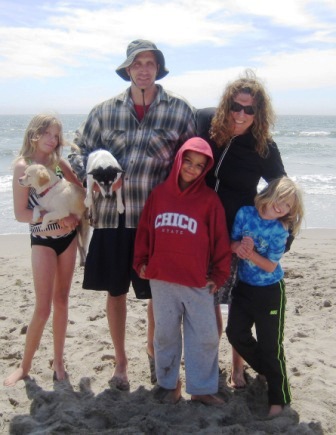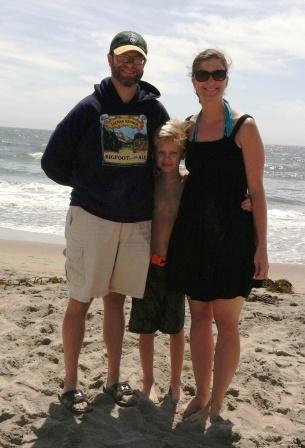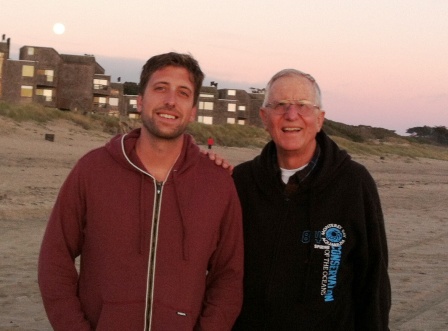 Enough posing for pictures; Now back to the beach: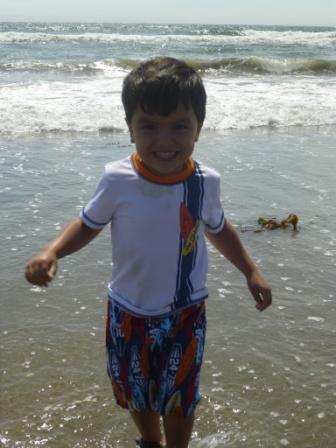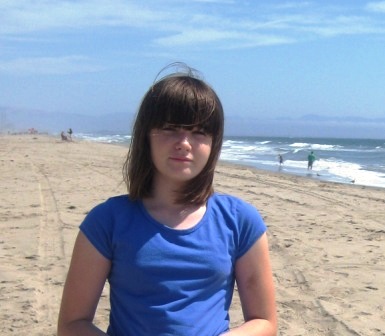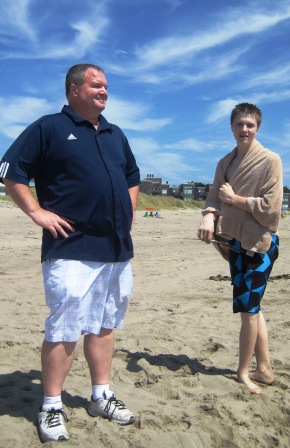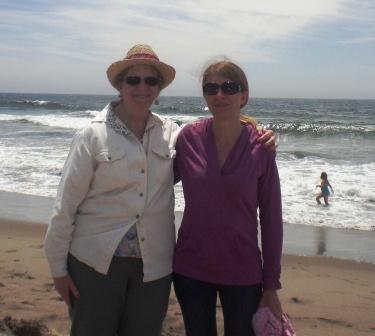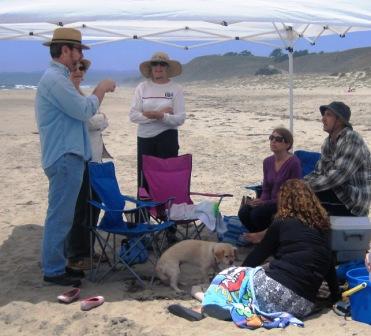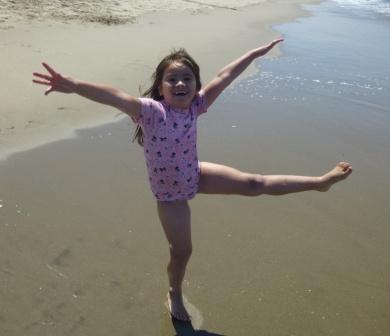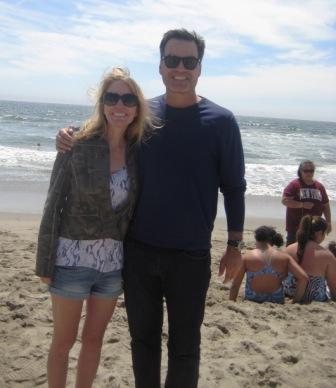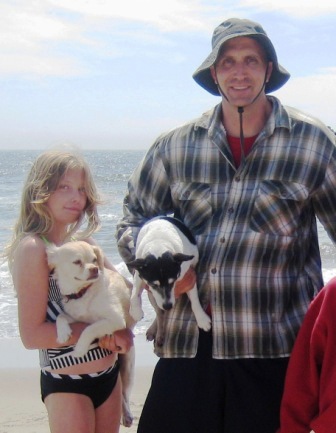 HAPPY 50th ANNIVERSARY!