AUGUST 2014
SUE YEOMAN
We started off August on a sad note with a trip to Ashland, Oregon to join the Yeoman family
with many relatives and friends for a celebration of the life of Barbara's cousin, Sue Yeoman: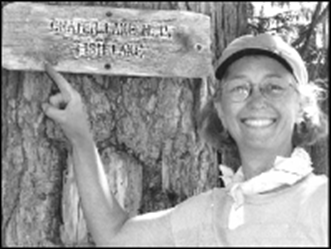 Susan Louise Yeoman
August 31, 1956 — July 11, 2014
Former Corvallis resident Susan Louise Yeoman, 58, of Ashland died Friday, July 11, 2014, at her home, surrounded by family, after 16 years of battling breast cancer.
Sue was born in Mount Clemens, Michigan, where her parents, Bill and Nora Yeoman, were stationed with the U.S. Air Force. As a young child, Sue lived in Hawaii, California, South Carolina and Oregon. She graduated from Ashland High School in 1974. As one of four children, Sue was a caring and nurturing sibling, which served her well when she went to nursing school at Southern Oregon University at the age of 18.
After receiving her degree in nursing, she accepted a job at Ashland Community Hospital, where she debuted her 35-year career in nursing and helped bring thousands of babies into the world.
At the beginning of her nursing career Sue worked in the same labor and delivery department where she gave birth to her two children. The majority of her career was spent at Good Samaritan Hospital in Corvallis, where she helped establish a center for new mothers learning to breastfeed.
Sue, also known as "Wren," volunteered her time multiple summers as the camp nurse for Outdoor School, comforting hundreds of children at their home away from home. In 2000 she came back to Ashland to work as a nurse supervisor at Ashland Hospital, roaming the halls with her smile and positive energy. Sue could remember every new mom and baby, occasionally delivering them herself.
After retiring she spent her days rafting, climbing mountains, backpacking to mountain lakes, traveling and living life with adventure. Sue had a special relationship with nature, beginning in high school as president of the High Country Hiking Club and showing sheep in 4-H.
Throughout her life Sue climbed most of Oregon's beautiful mountains and trails. Her home always was open to passersby and friends alike. Many will remember her as a trail angel, hosting Pacific Crest Trail hikers, and leaving a little of her spirit on every trail she traveled. She hiked 50 miles of the PCT for her 50th birthday, ending at Crater Lake, one of her very favorite spots.
Sue lived every moment of her life to the fullest. She loved life, appreciated natural and human beauty, and inspired so many with her caring and unconditional love. She will be missed by all, carried on by many, and is survived through her children, Timothy and Emily Riley.
In honor of Sue's tireless support of cancer research and nature conservation, contributions can be donated to the Jimmy V Foundation, Ashland Community Hospital Hospice or the Nature Conservancy.
Corvallis-Gazette Times July 30, 2014
Sue hosted a retirement party for Colette combined with a Yeoman reunion in 2011. Her hospitality was amazing since she was undergoing cancer treatment. She was a great hostess and helped everyone relax: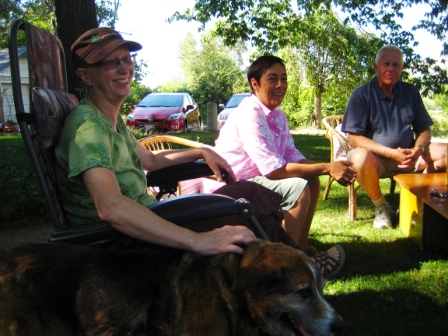 Last year she and her friend Roger joined us in hiking and exploring the Pinnacles National Park near Soledad.
See: http://semperaltius.com/july__august.htm. Sue was always ready for another adventure and never complained about her aches and pains. She leaves a legacy of loving whoever crosses our path and of always seeking new adventures.
SHORE ACRES
In Sue's spirit of adventure we drove from Ashland to Coos Bay to do some exploring and adventure seeking. In our exploration we found Shore Acres, the site of the home of a wealthy logging entrepreneur on the Oregon coast. The home with its spectacular gardens, ocean view, and private beach were donated to the state of Oregon for all to enjoy. For a nominal fee anyone can tour the entire site as we did. This adventure became an early 43rd wedding anniversary for us, a gift from Sue.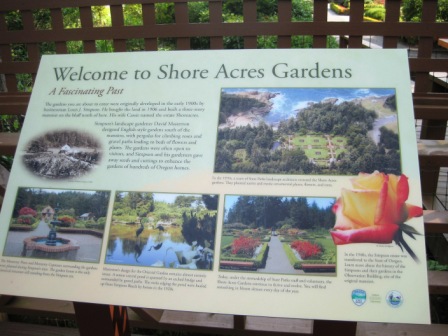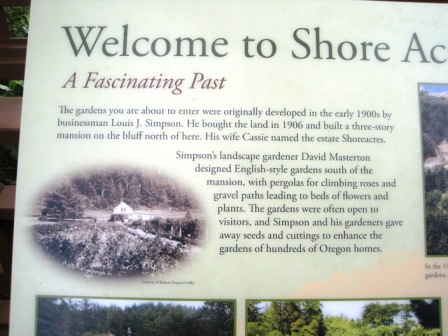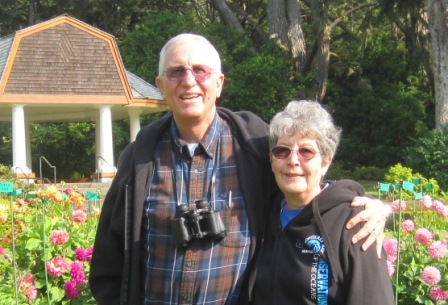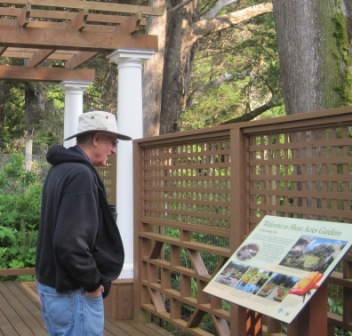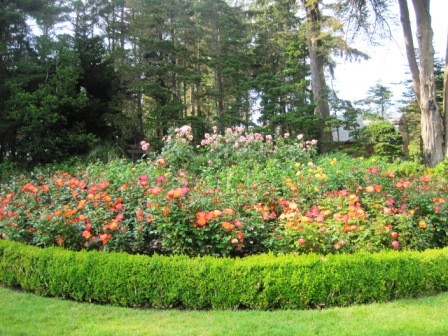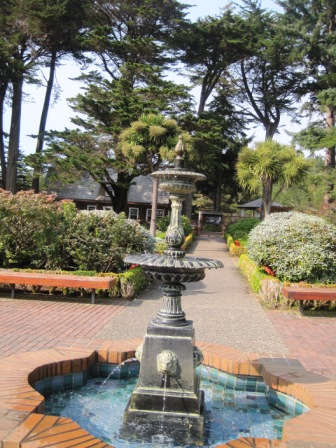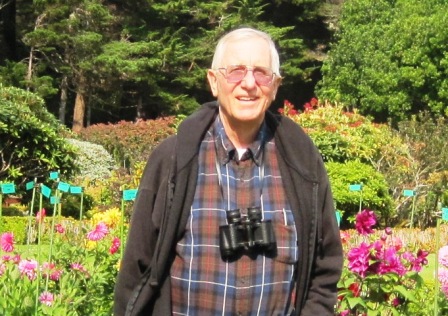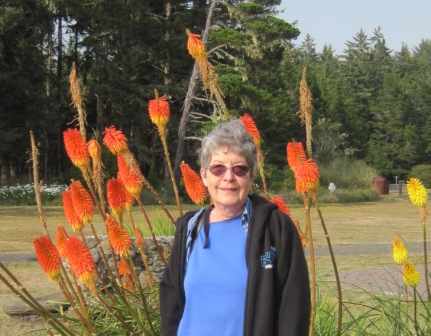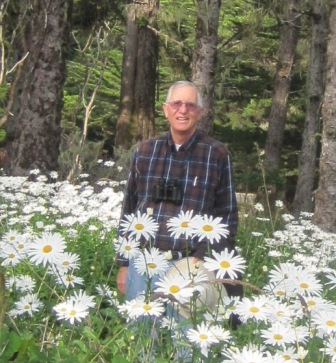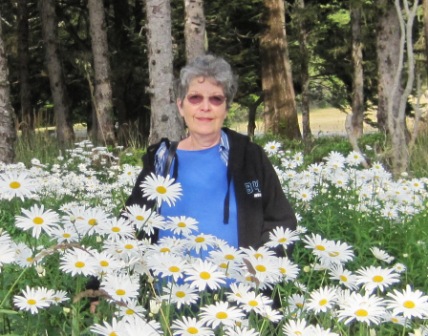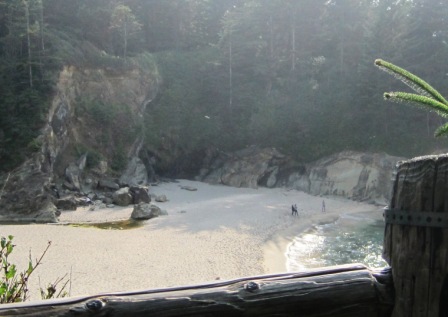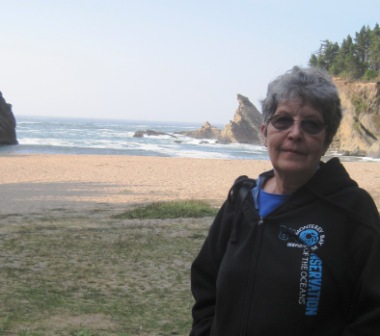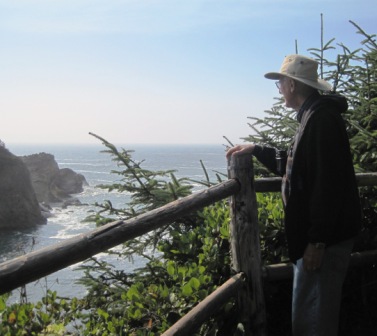 See the latest Shore Acres information at: http://shoreacres.net/