The best way to kick off the New Year was to fly to Dallas
and then to drive to McKinney to visit the Sidler family.
We celebrated our first night enjoying Texas barbecue at
Hutchins BBQ and Catfish. The line was long, but it was worth the wait.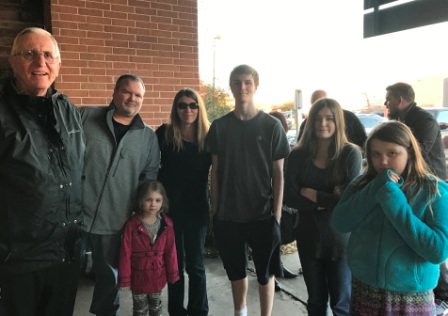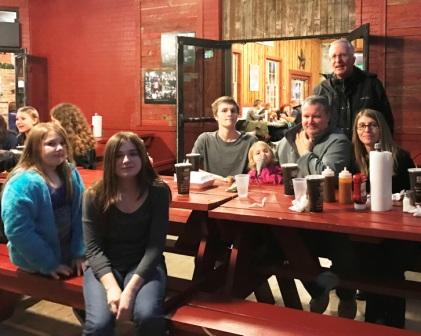 Steve recommended the brisket, ribs, and sausage,
so I tried them all. The ribs were even better
than Country Line BBQ in Austin.
The next morning we had time to visit downtown Dallas
before attending Mass at St. Gabriel's Church in McKinney.
The morning sun was bright in downtown Dallas.
But we didn't intend to tour the city. We were in search of
the cattle drive sculpture that we had heard about.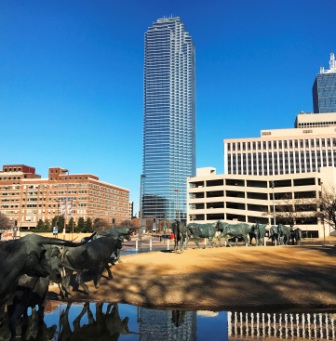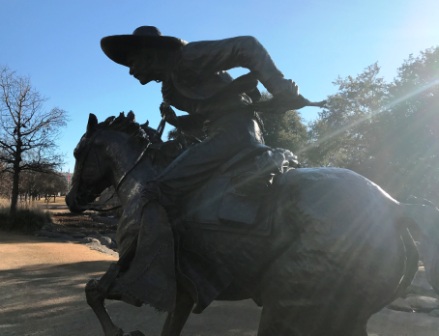 We followed the cowboy to the cattle where Barbara and I pretended to help: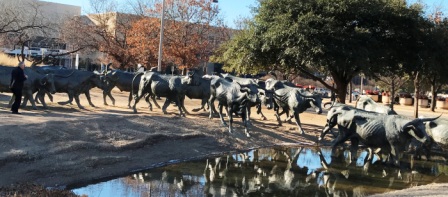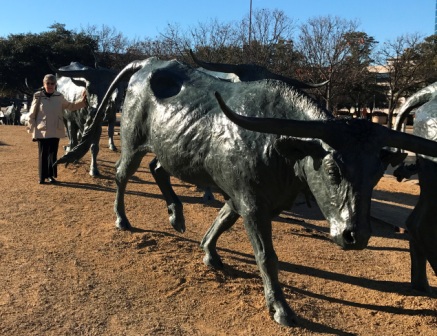 After snapping a few pictures, we drove back to McKinney for Mass
then a tour of old town McKinney and lunch at The Pantry.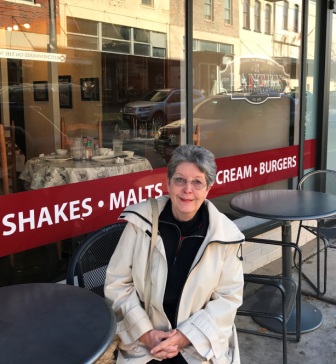 We spent the afternoon with the Sidler family catching up with the latest news
and watching NFL football. Steve and Jennifer treated us
to dinner at an all you can eat Chinese restaurant in Plano: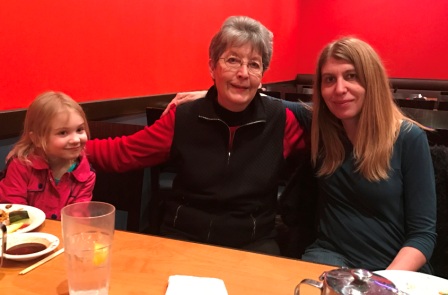 On Monday we flew back to California. We treasured the time we had before
Jennifer and Steve returned to work, and all the kids were back in school.
A week later, while Shane was winning another tennis match in Redding,
we joined Tori and Mikayla for spaghetti dinner. Then I helped
Mikayla write a report about her great grandma, Helen, as
Tori enjoyed the time off from school on the
Martin Luther King holiday.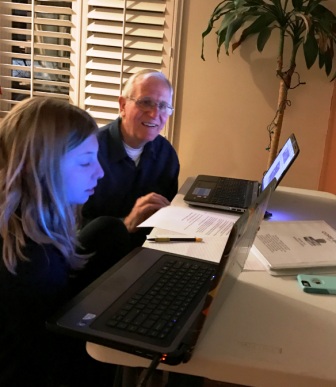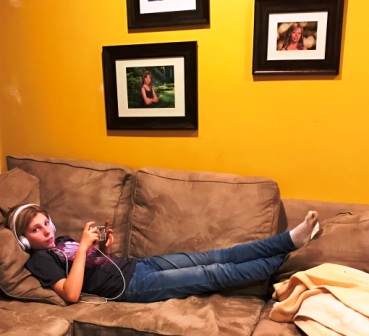 OROVILLE DAM EVACUATION
Paradise was being deluged with rain in February,
so we drove to Oroville Dam to see how it was filling.
We could see that it was almost full and that the spillway was gushing.
The local television stations were monitoring the dramatic scene for the evening news: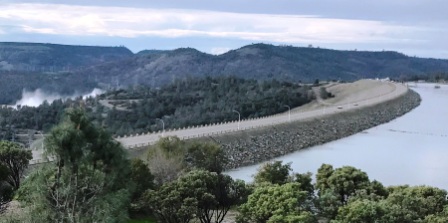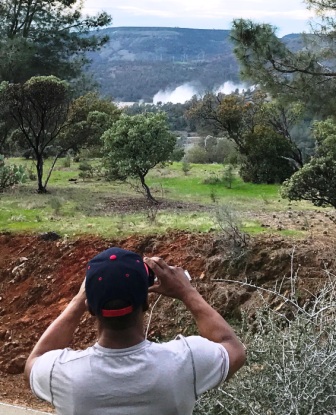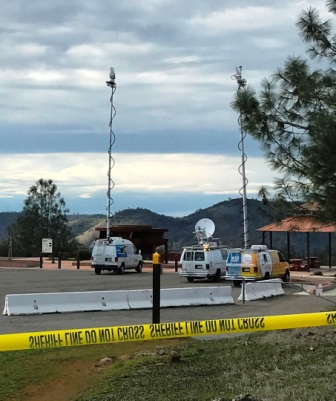 A few days later Yuba City was evacuated when the emergency spillway started to crumble. Maggie, Jason, and Carson brought Bella with them to spend a few days with us safe above the dam. Carson pretended to be Cupid with a bow and arrow that I helped him make from some tree limbs.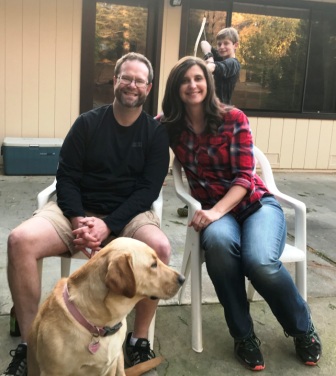 A few days later we celebrated Maggie's 40th birthday along with her brothers, Jeff and Joe: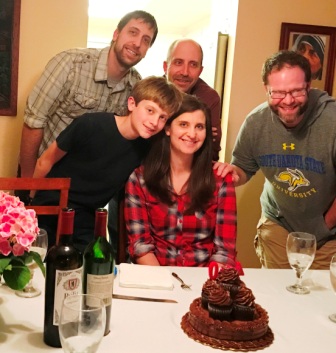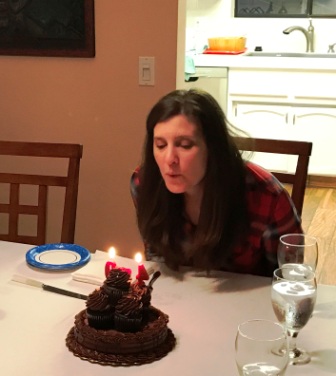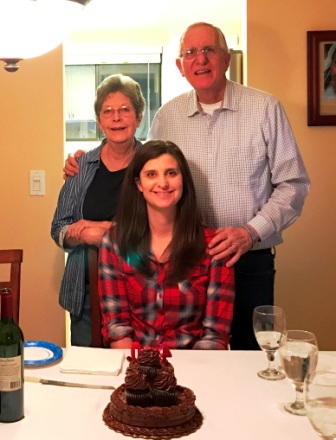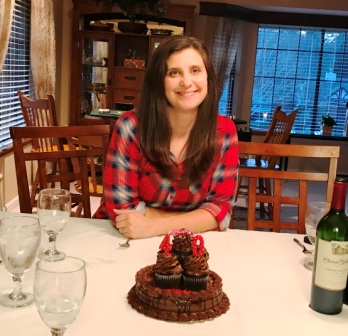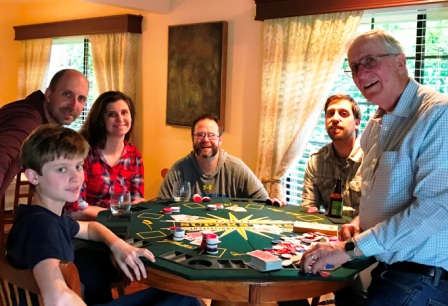 While the Neibers guarded our home, Barbara and I
drove to Ventura to help Ellen find a van at Carmax: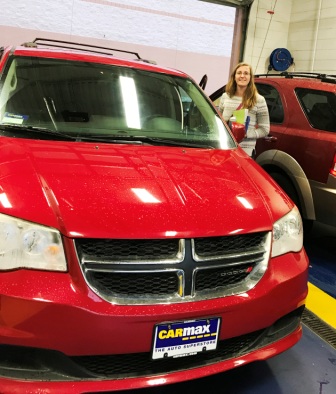 A few weeks later we joined Jeff for his birthday celebration
with Mikayla and Tori: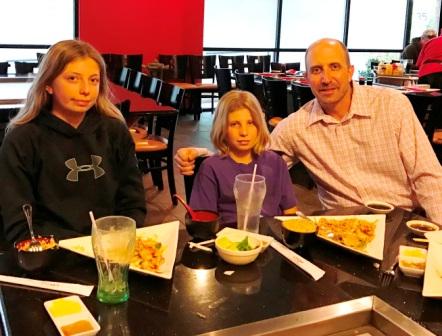 Next: Bev and Pat's 50th Anniversary