GRAND CANYON
May 6-7 2009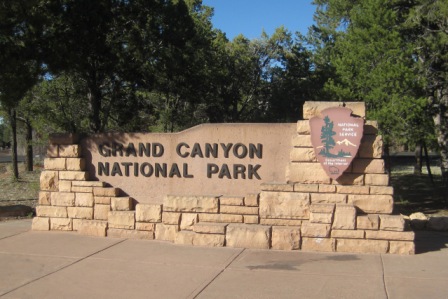 Day One
We drove our rental car for about an hour from Williams to the Grand Canyon. The road was straight and the countryside was arid. The trees increased in size as we approached the Grand Canyon but we couldn't see it until we were in the parking lot. The Canyon is so vast (roughly ten miles across and hundreds of miles long) that pictures don't do it justice.
A few panoramic post cards are better than any pictures we could take.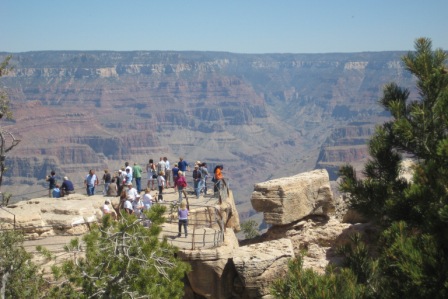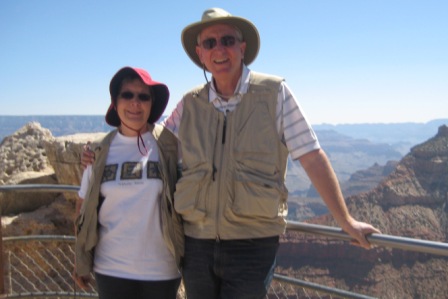 We wandered along the Rim Trail to check out the views and the tourists.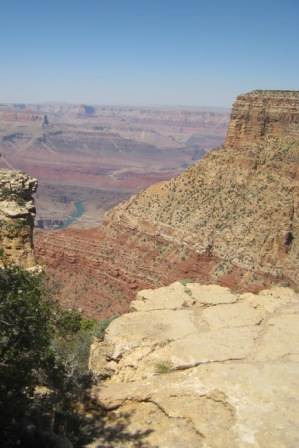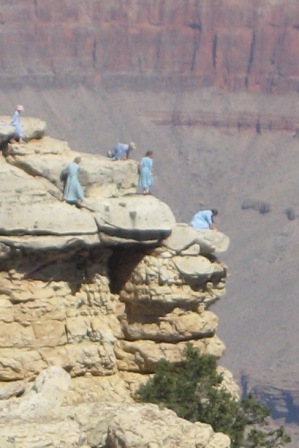 It's a long way to the bottom (4,000 feet). Some crazy girls in blue dresses hopped down the rocks close to the edge. No guard rails nearby!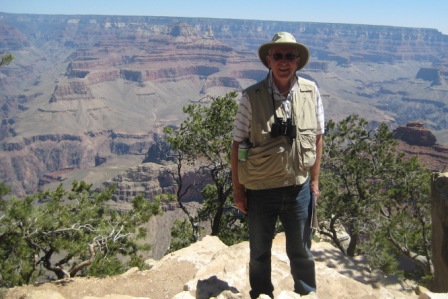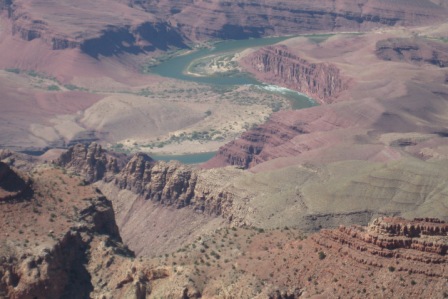 Some crazy guy from Georgetown got close to the edge too, but nothing like those girls.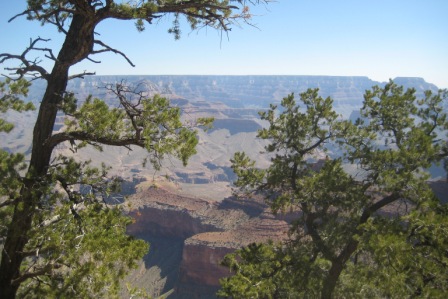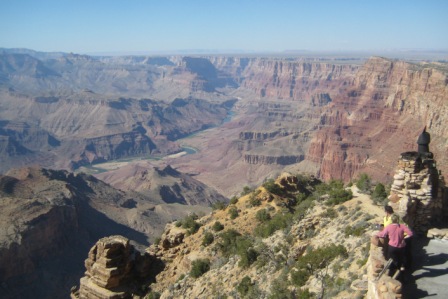 Driving on the Desert View Drive we checked out more panoramas...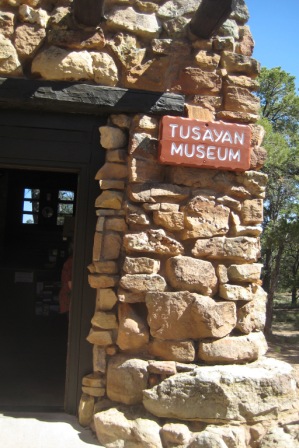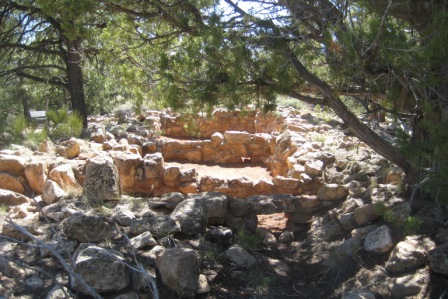 ...some ancient Native American ruins...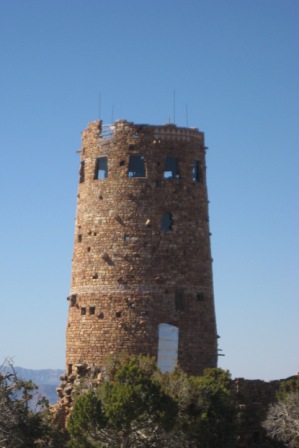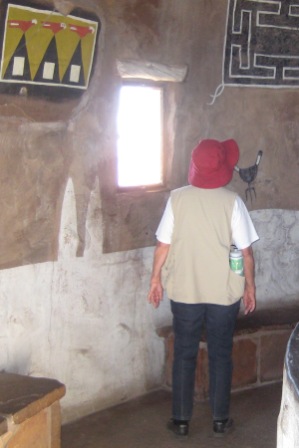 ...and Mary Jane Colter's Desert View Watchtower.
Then we ended our first day viewing the IMAX movie in Tusayan.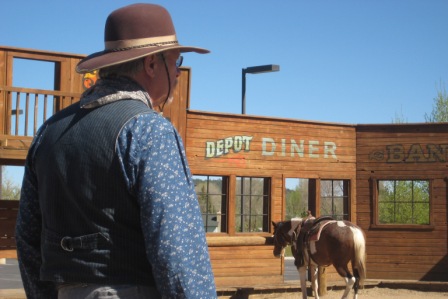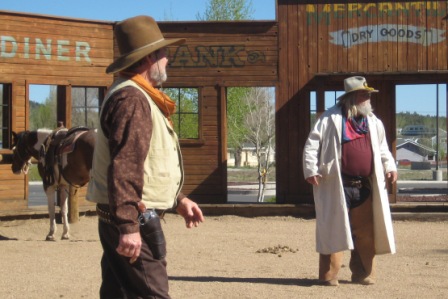 Day Two
It all began with a gun fight in Williams near the train depot.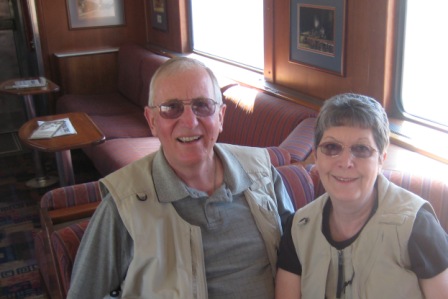 After meeting the gunslingers, we boarded the Grand Canyon Train in the Luxury Parlor Car.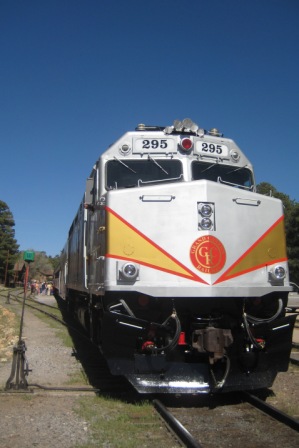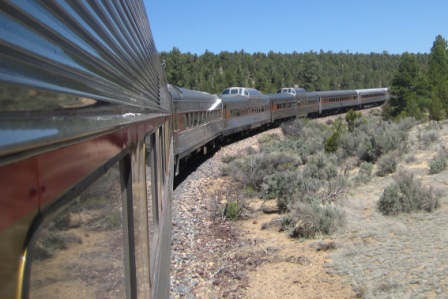 It was a two hour ride to the Grand Canyon complete with a buffet breakfast...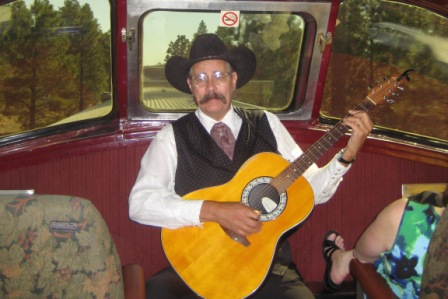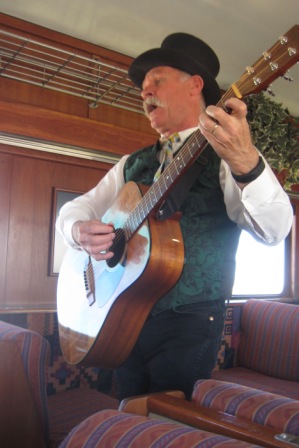 ...and lots of entertainment...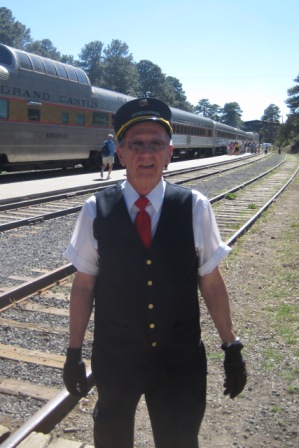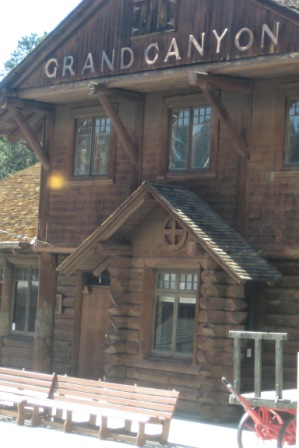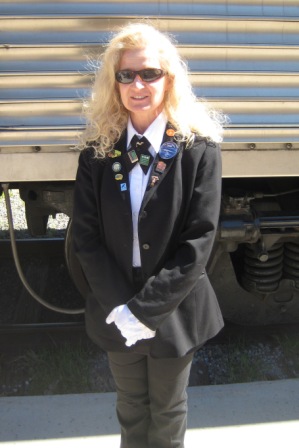 Before we knew it, we were back at the Grand Canyon.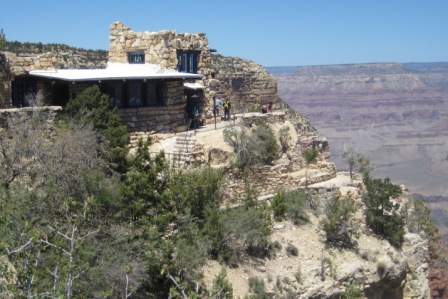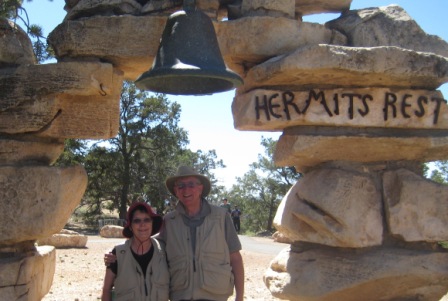 We took the shuttle from the Lookout Studio to the end of the line (three hours round trip) at Hermit's Rest with a few stops in between.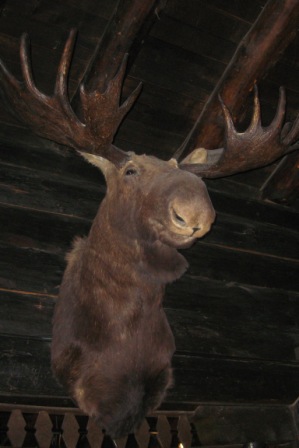 After a cold beer at Bright Angel Lodge, we boarded the Train back to Williams.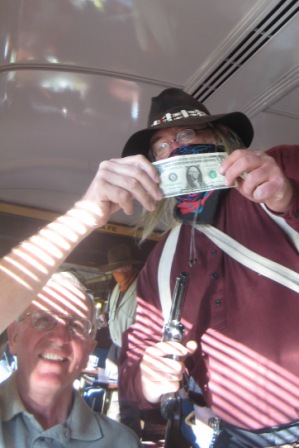 Along the way some robbers jumped on the train and took our money.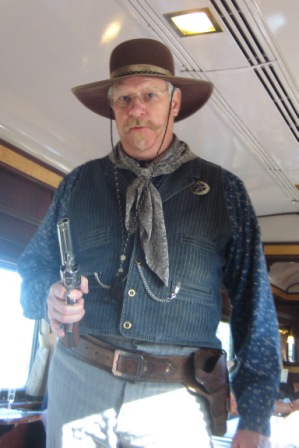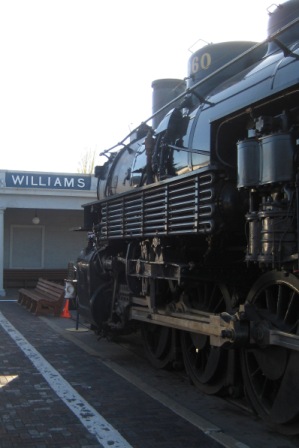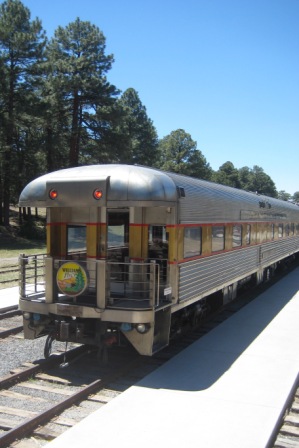 But the Marshall saved the day before we reached Williams. We celebrated with cheese, crackers, and some champagne.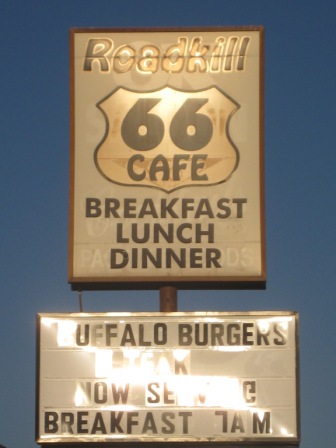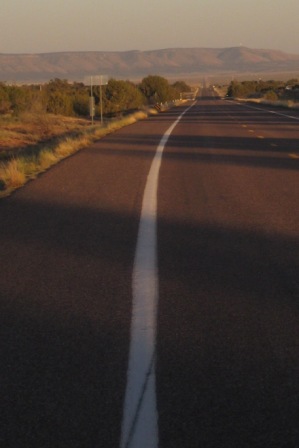 Then we took off down Route 66 for our motel in Kingman...a long ride on an endless road with a few signs for distraction: