GETTING STARTED
After a year's planning, the LaPlante sisters and their spouses were ready to join their brother Bill and sister-in-law, Lana, on a Panama Canal Adventure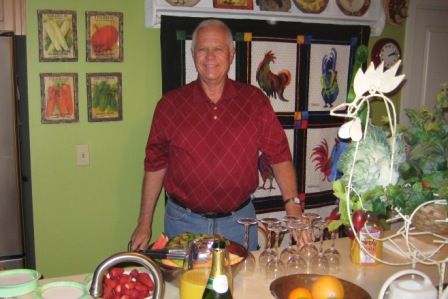 Bill and Lana hosted a 3:00am champagne party before the flight to Fort Lauderdale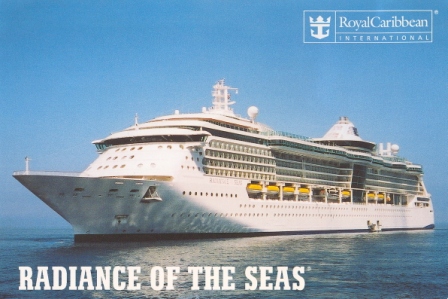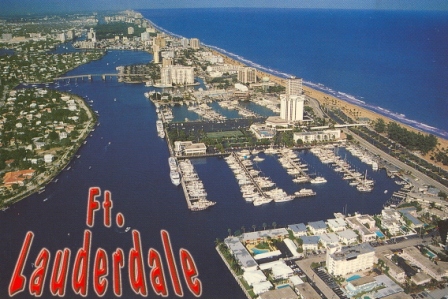 After a night's sleep at the Fort Lauderdale Westin, we were ready to board our cruise ship.
Waiting, this time for the bus to the ship, was becoming a way of life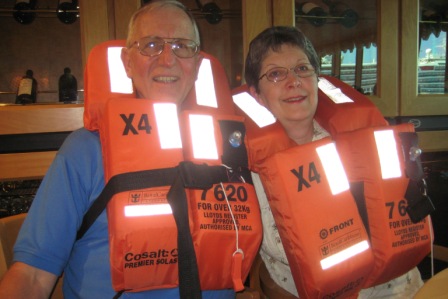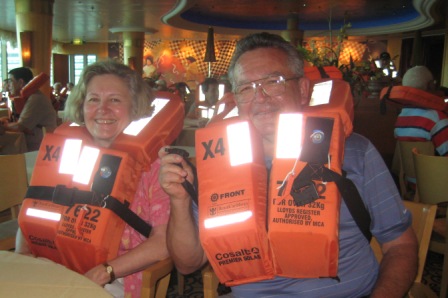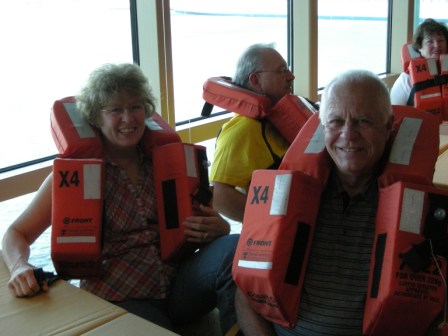 Jim & Barbara... Bev & Pat... ...Lana & Bill...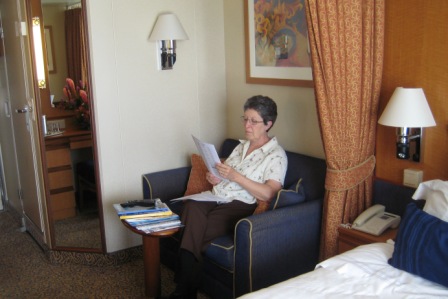 ...Craig and Colette practiced safety procedures; Barbara checked out our cabin...
...and met our new neighbors...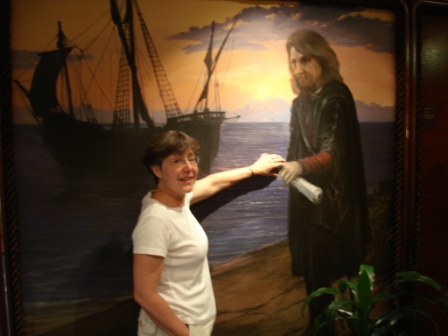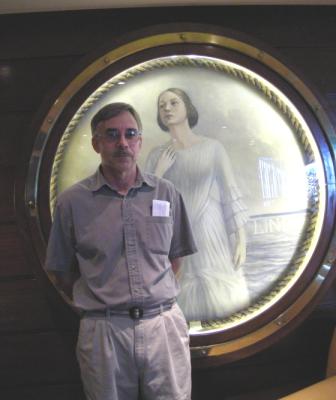 as Colette and Craig wandered around the ship.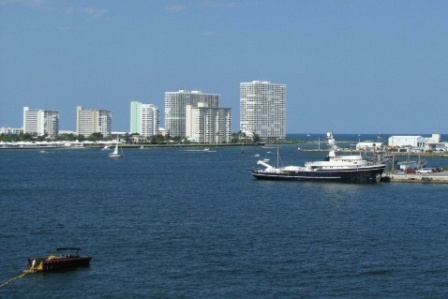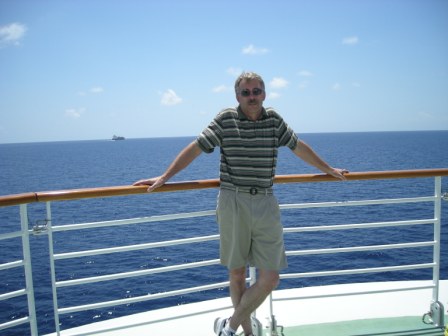 As we left Ft. Lauderdale, we checked out the new digs:
the elegant ten story atrium... ...two pools on the upper deck...
...and a wonderful Jacuzzi.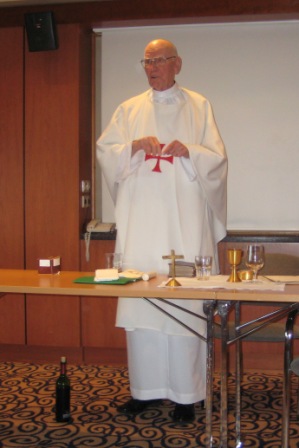 In the morning Jim & Barbara met Fr. Lawrence, a Marist priest from Atlanta, who celebrated daily Mass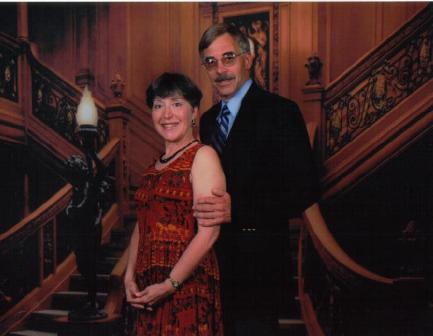 In the evening we hit the Captain's reception and a formal dinner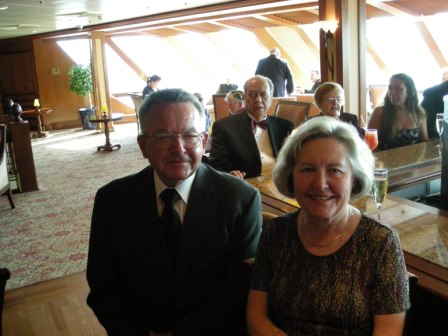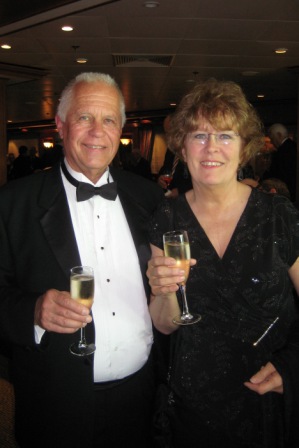 Our dream cruise was coming true