CARTAGENA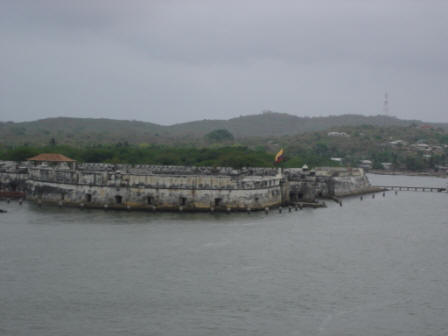 Our first stop was Cartagena, Colombia.
Once visited by Columbus, it quickly became a center for collecting gold to send back to Spain. This attracted pirates who wanted to steal the gold. Later it became involved in the slave trade. St. Peter Claver tried to help the slaves. The cathedral in the picture above is named in his honor.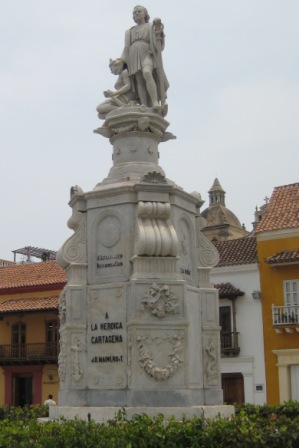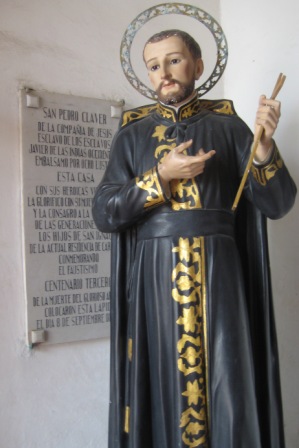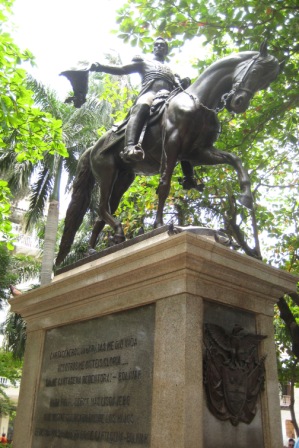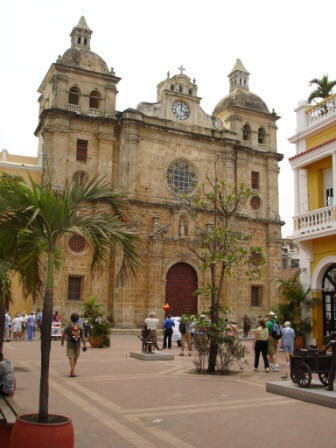 Cartagena's central plaza features monuments to Columbus (upper left) and its liberator, Simon Bolivar (upper right). The statue of St. Peter Claver (center) is at the entrance to the cathedral.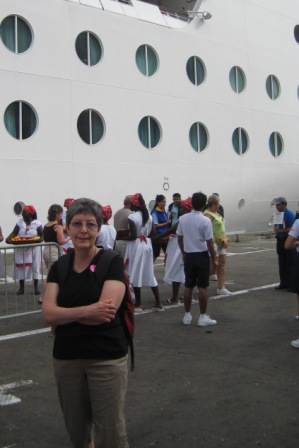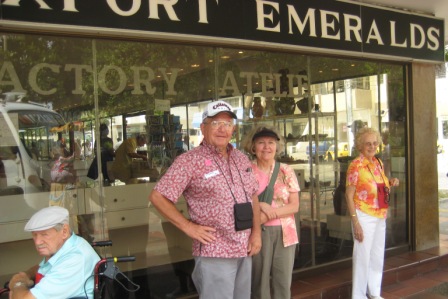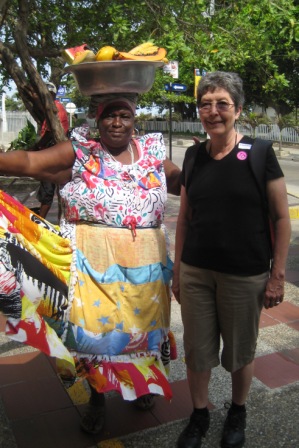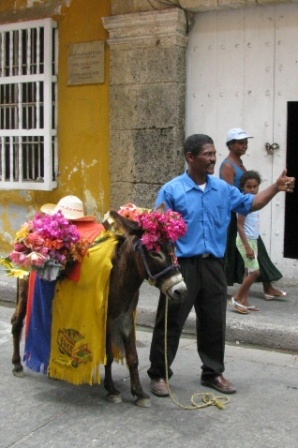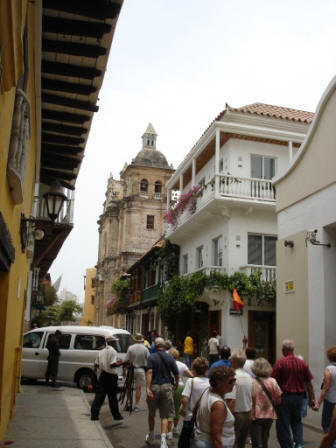 Our first excursion was a shopping and historical tour of the city. We were mobbed by street vendors and herded into jewelry stores and shops that were recommended by the cruise line.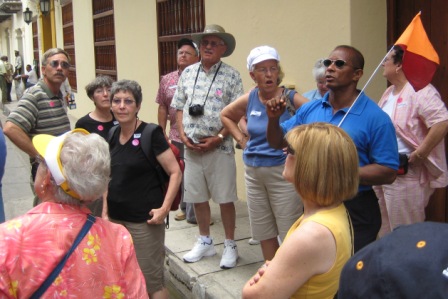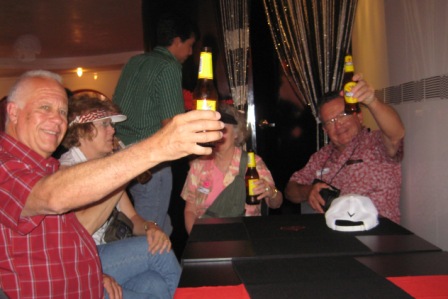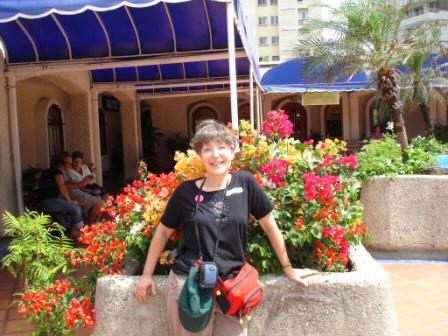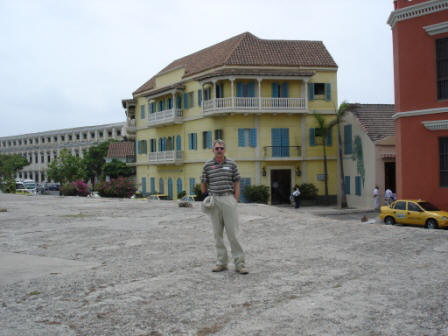 Between shops and historical sights we found refreshment from the heat, a place to rest, and a refuge from the street vendors.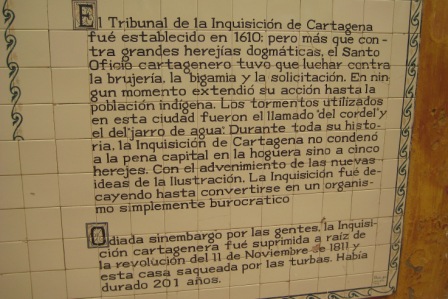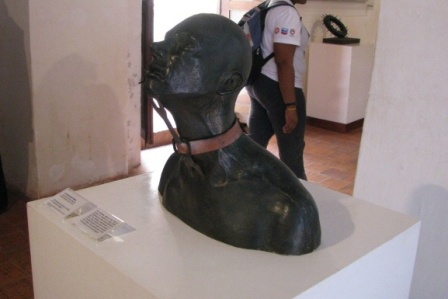 A highlight of the tour was a trip to the local office of the Inquisition. We viewed the instruments of torture and read the explanations above.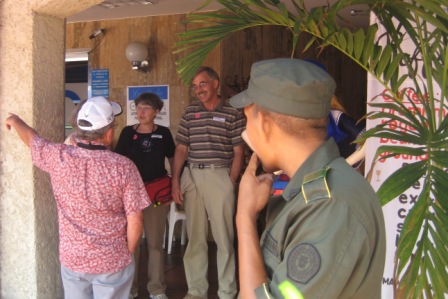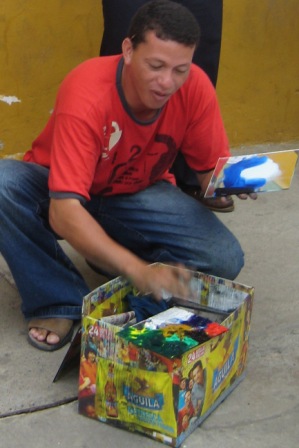 We wandered around the city a little longer and watched a very talented man paint beautiful landscapes on mirrors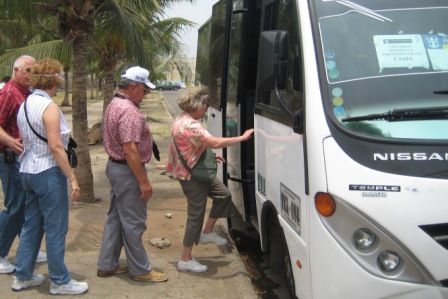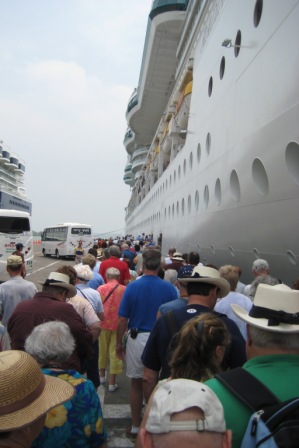 Then it was back to the bus and long lines to board the ship once again. By nightfall we were rethinking our list of excursions, brainstorming ways to avoid endless street vendors, stores (tourist traps) that held no interest for us, and the tropical heat.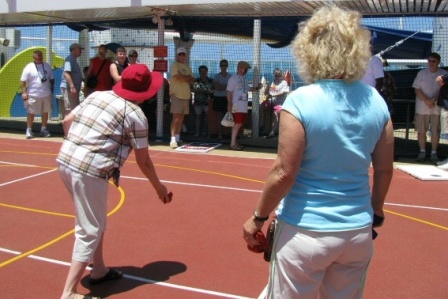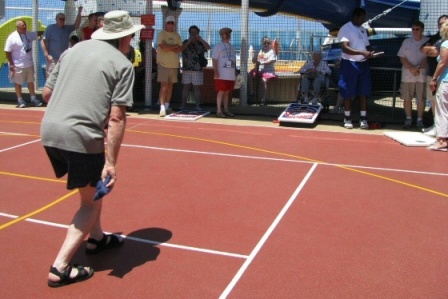 Back on board ship we exercised in the heat. The old folks' cruise features a bean bag throw competition.
Bill defended the family honor and beat all comers.
We joined in the daily trivia contest. Later, we found comfortable seats for the evening show.