EMMA SIDLER'S
FIRST BIRTHDAY PARTY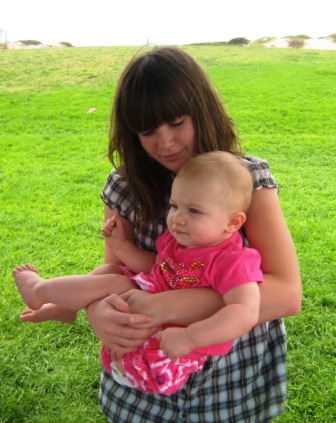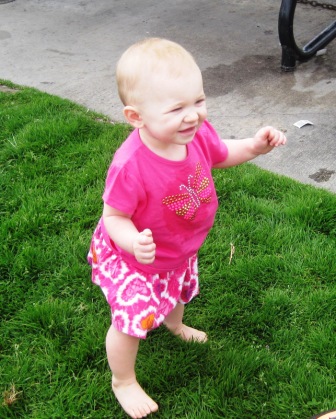 Emma arrived for the party with her big sister, Helena. It wasn't long before she was showing off the way she walks.
She was all over Marina Park as everyone arrived for the fun.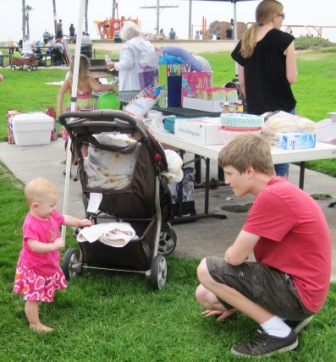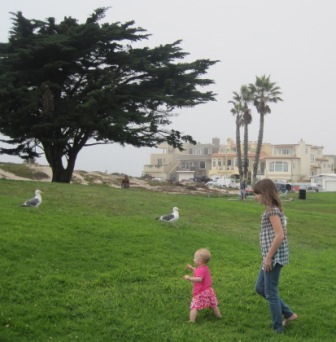 After some lunch it was time to play around the park and at the beach before the birthday party: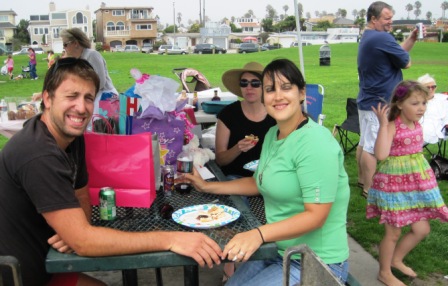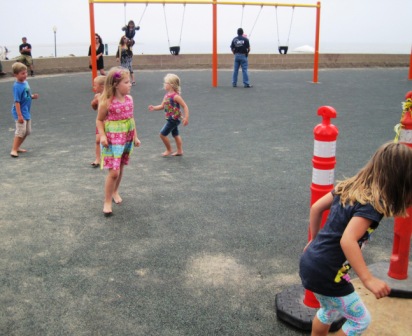 Daddy and Grandpa, Uncle Arnie and Cousin Alex were lots of fun: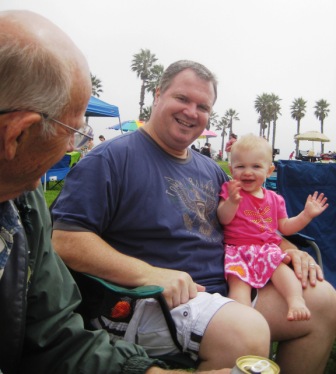 I played with my favorite dog while my cousins played at the beach.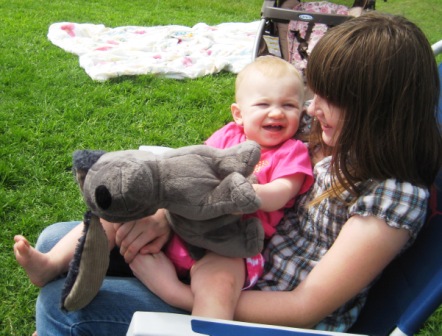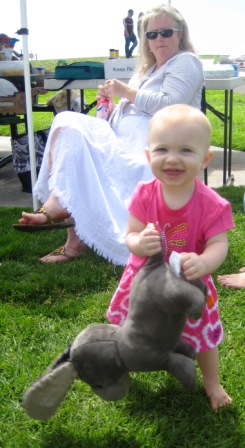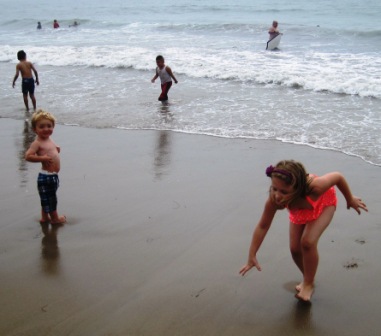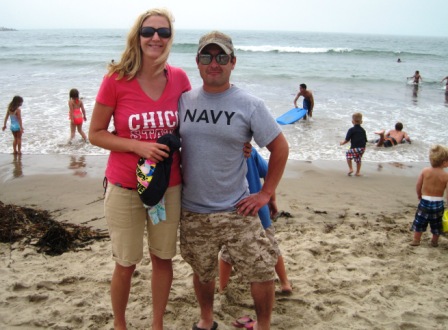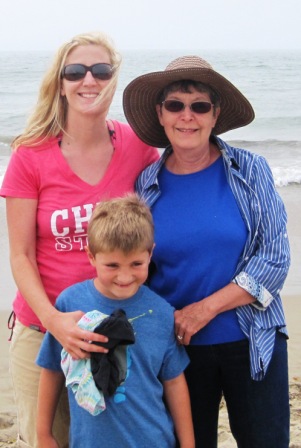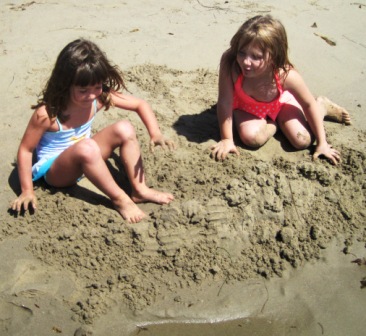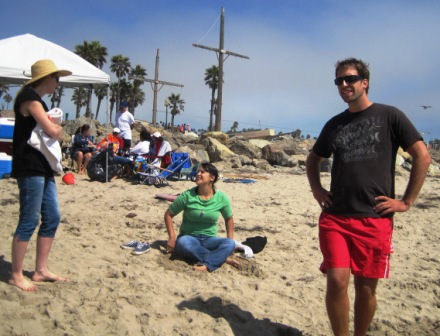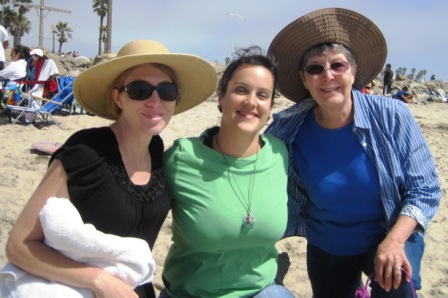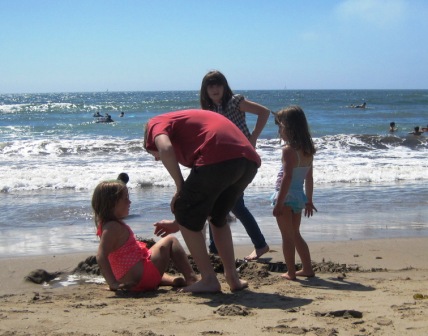 A while later it was time to cut the cake and open presents: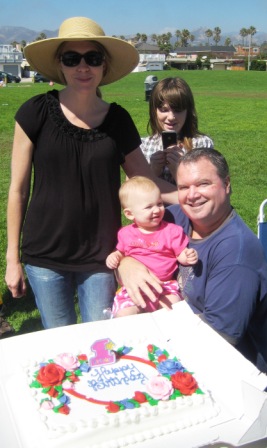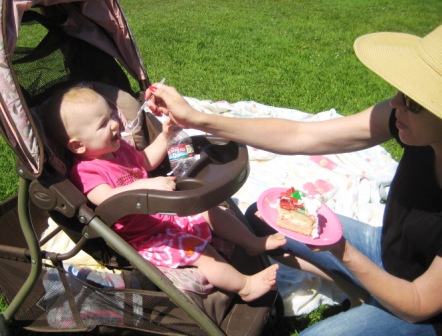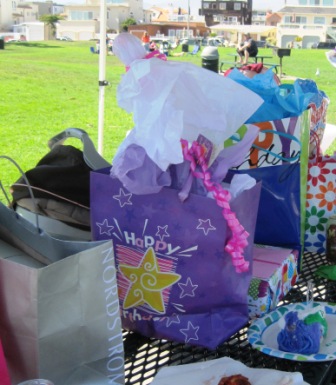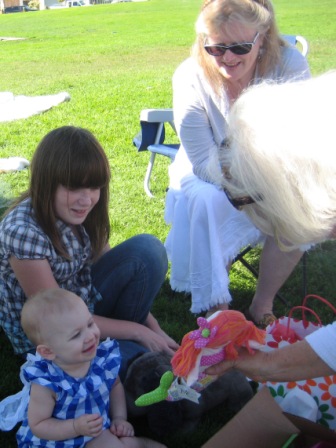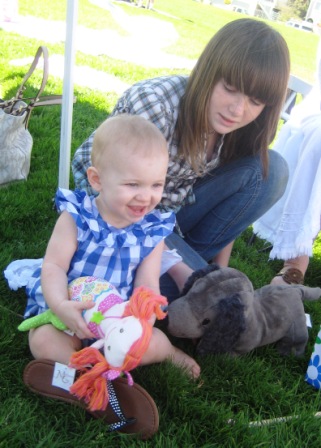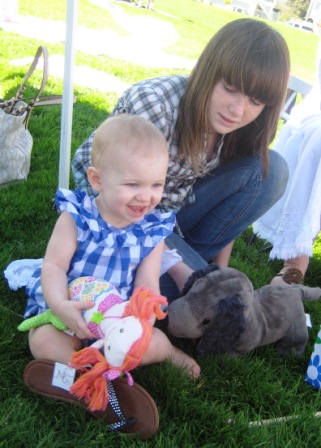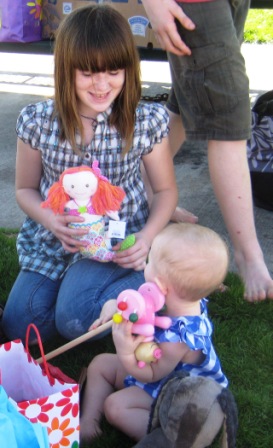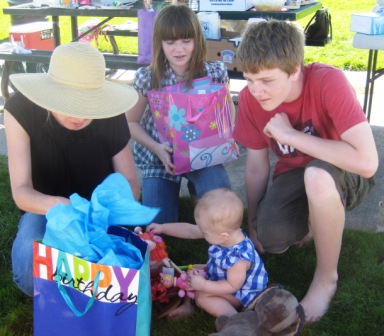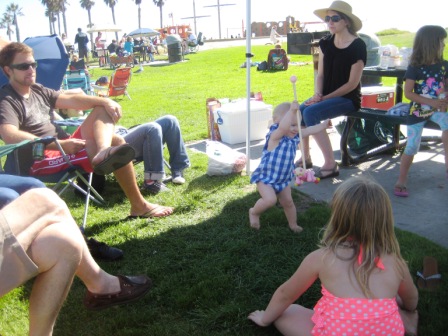 When everyone else was tired, I had time to run around and visit and get into the ice cream and soda.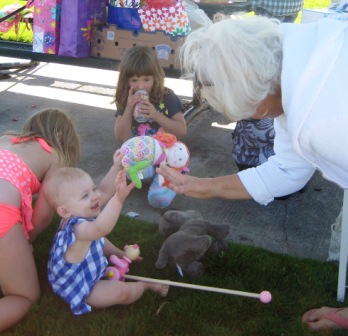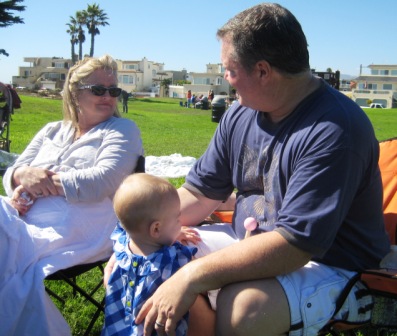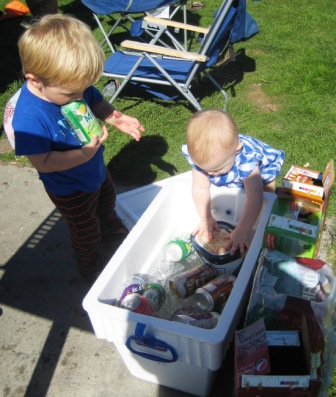 It was fun being number 1