1941-1951: Marriage and War Babies
The Depression ended for Mom in 1941. She went on a blind date with Art Collins and was quickly head-over-heels for this tall, handsome, guy with "red curls and a green pen-striped suit." Art was knocked off his feet too by the shapely Long Beach model who danced with style. He proposed on their fourth date. They couldn't wait for the process for Mom, a non-Catholic, to marry a Catholic in Los Angeles. So they headed for Yuma, Arizona, where there was no waiting.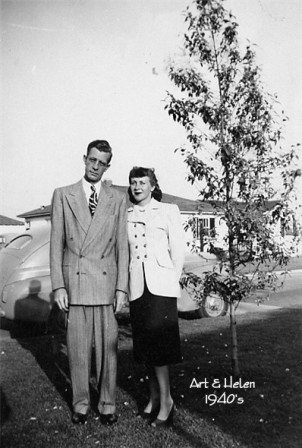 Mom and Dad found a duplex on Obispo St. in Long Beach to put down roots and to start a family. Mom began taking instructions to become a Catholic at the nearby Holy Innocents Church.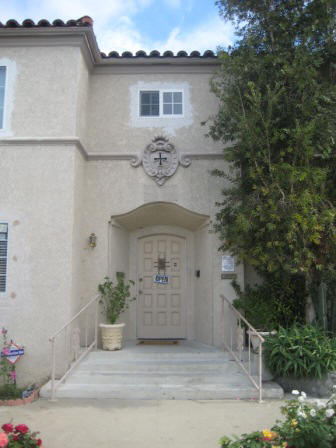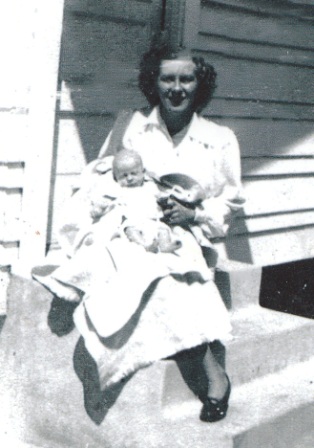 Mom with one month old Zoe at 515 Obispo
Soon after she was baptized, Mom and Dad were blessed with a pretty blonde baby girl, Zoe, in 1942, followed by another beautiful girl, Joyce, in 1943. In 1944 the stork brought a plump, blonde, baby boy, James. All three were born at the Harriman Jones Clinic Hospital in Long Beach. Check out the pictures below: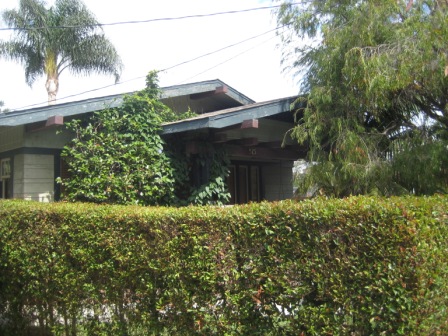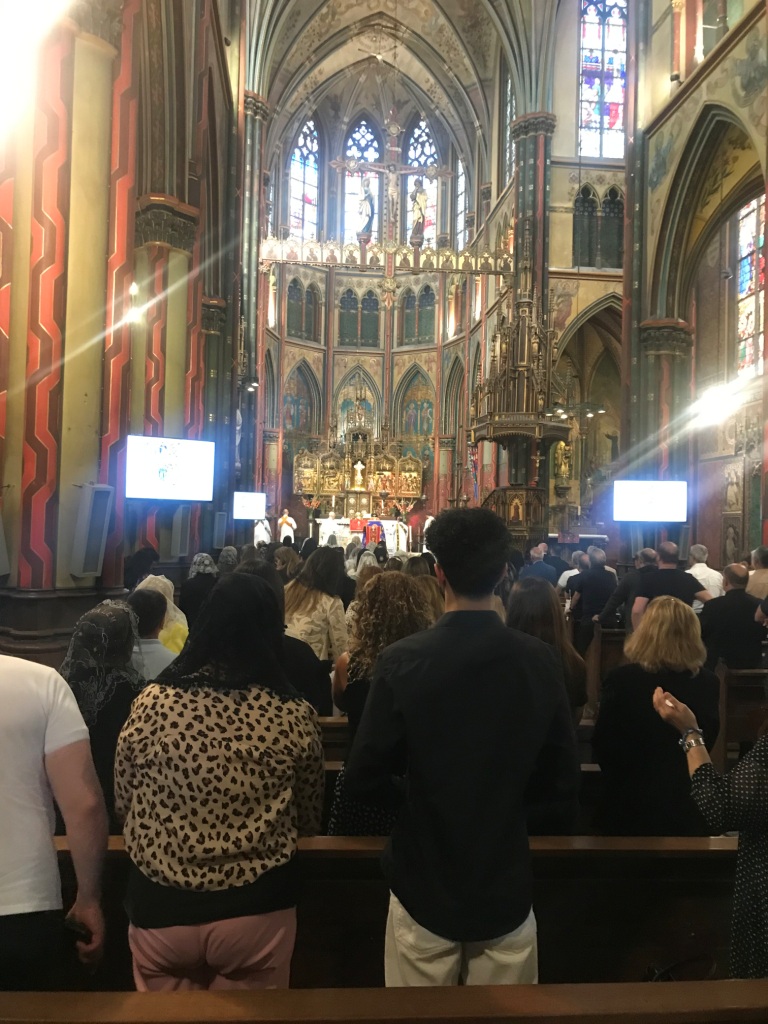 515 Obispo today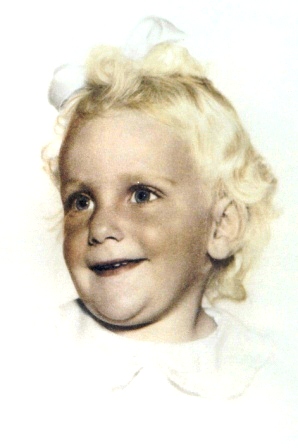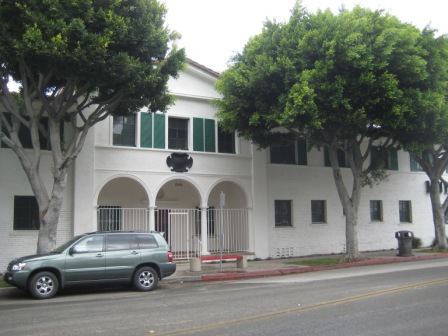 Harriman Jones Clinic Hospital
But now the duplex was too small so Dad bought a "War" home in a subdivision in Bellflower (present day Lakewood): 5949 Whitewood.
1940s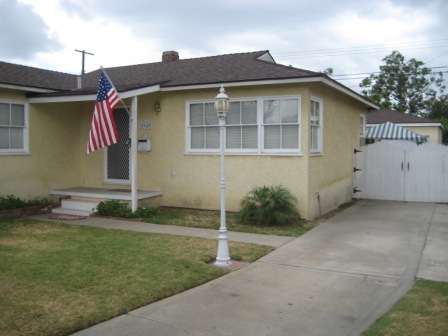 2009
Mom knew everyone in this neighborhood that was exploding with soldiers, wives, and kids at the end of World War II. She was always a 'best neighbor' helping anyone in need. It was about a mile to St. Bernard Church. An on-fire convert, she made sure that we attended Sunday Mass and received our first sacraments. My sisters and I attended the school adjoining the church where we first encountered the Sisters of St. Joseph.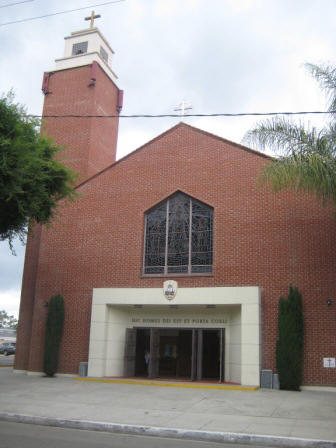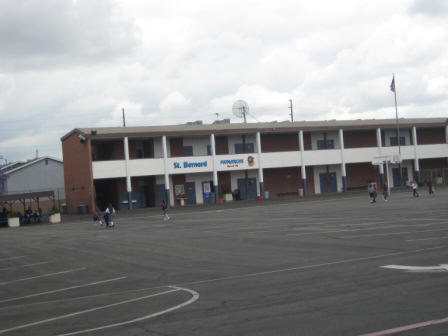 Mom started her life-long volunteer efforts by helping the nuns in the classroom. Dad taught us how to ride our bikes so that Zoe could lead us to school safely each morning.
Most Sundays we drove up Rosemead Blvd. to Temple City to see Grandma, Grandpa, and Uncle Jim. We loved to explore the ranch that Grandpa had created from the dry riverbed, a wonderland of horses, chickens, rabbits, ducks, an enormous garden, and fruit trees. While we explored, Grandma made Missouri fried chicken for dinner.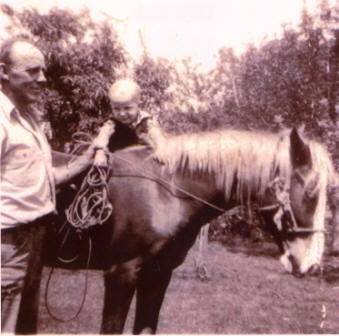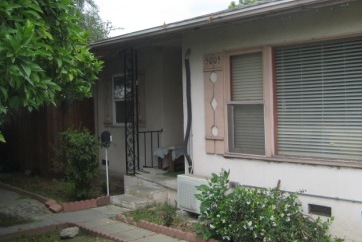 Shortly after Joyce received her First Communion, North American Aviation transferred Dad to Fresno to build F-86 jets. We were ready to move by the end of 1951.