1952-1957: Fresno Years
Mom had her hands full in our new house in Fresno surrounded by dirt. After getting settled, Mom and Dad helped me prepare for my First Communion.We quickly became involved in our new parish, Our Lady of Victory. Dad helped build the new school. His roofing experience came in handy. Mom helped in the rectory office. The Sisters of St. Joseph helped us through our grammar school years.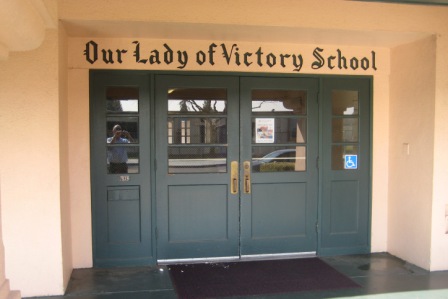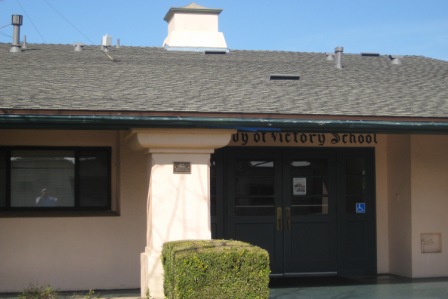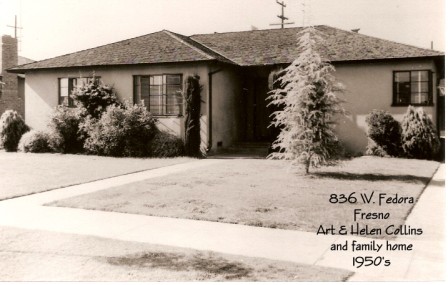 Our second home on West Fedora was a rite of passage for three children.
Mom kept us in line as we approached adolescence.
I kept this wrinkled picture in my wallet for years.
It helped me recall my stern, loving Mom who always had a good word of advice.
Here the whole family is visiting some neighbors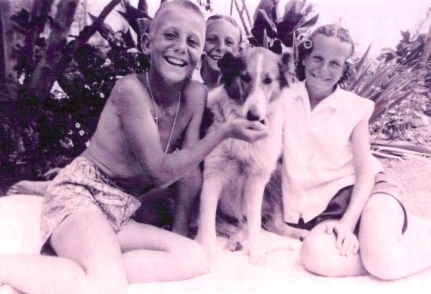 Most summers we returned to Grandma and Grandpa's place in Temple City
Joyce, Mom, Zoe, and I at the Salesian Jr. Seminary
As 1957 came to a close, our lives would take some new turns. Dad would take a new job with Food Machinery Corporation (FMC) in San Jose. Mom would plan the move from Fresno to our new home in Santa Clara and scout out new volunteer opportunities in a new parish and a Carmelite Monastery. I would consider leaving our new home to attend a high school seminary to study to become a Catholic priest.