Returning to Paradise we captured the dogwoods in full bloom
and took a picture with the backyard behind us.
I remembered that I needed to cut down a dead tree,
so I got busy with a chain saw and an extra rope.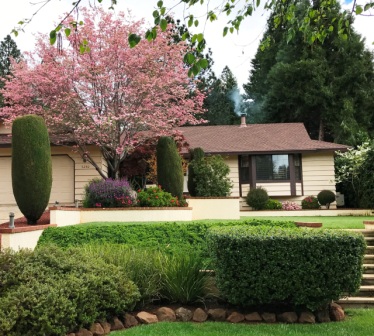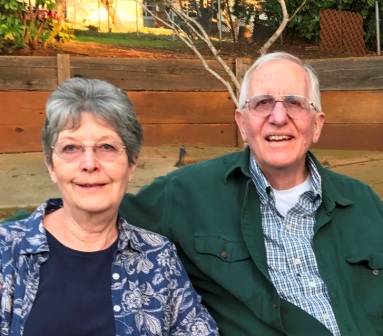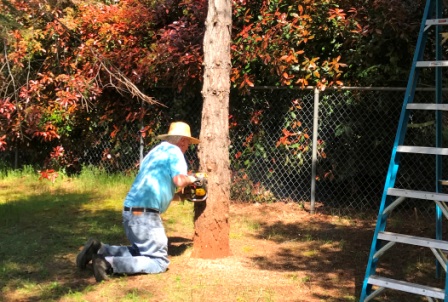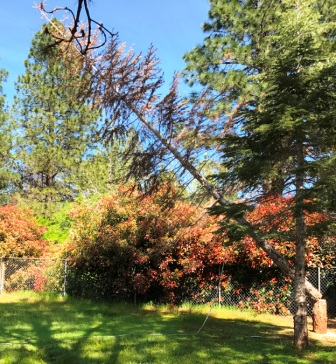 Barbara and I assembled a new patio set and took pictures
of the covered platform behind the master bedroom.
Now we were ready for the Old Folks lunch at the end of April.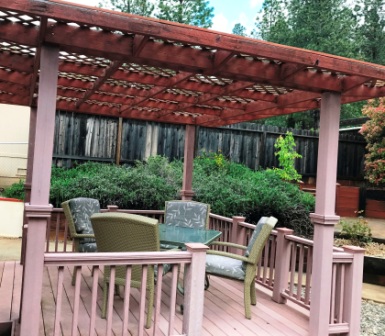 A few days before the Old Folks showed up,
Joe gave us a tour of the Smucker's operation in Chico: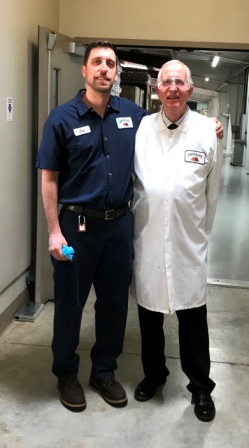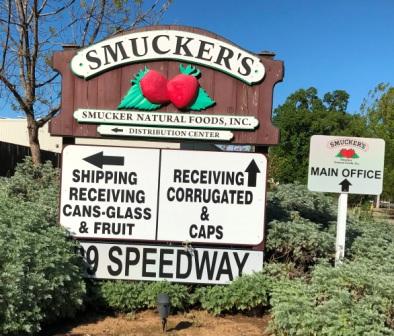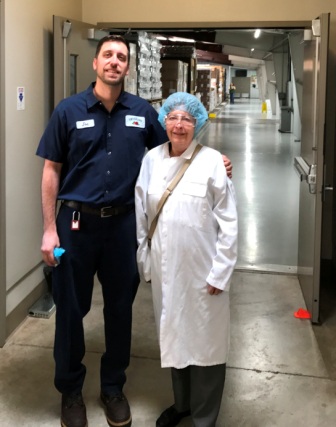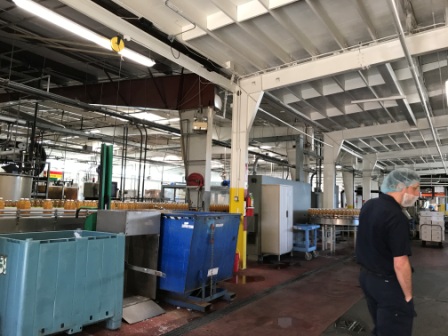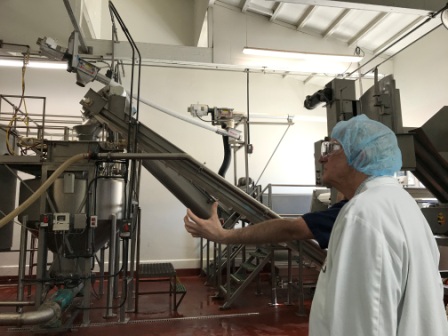 Colette and Craig arrived for the Old Folks' party first,
so we took a quick hike to the canyon overlook about a block away: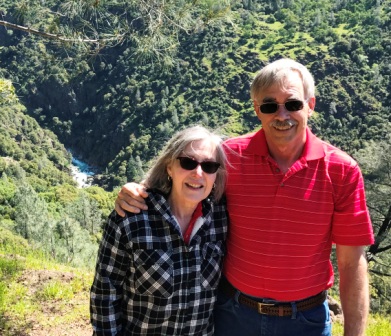 Back at the house we took pictures of the rest of our group
and some of our favorite flowers: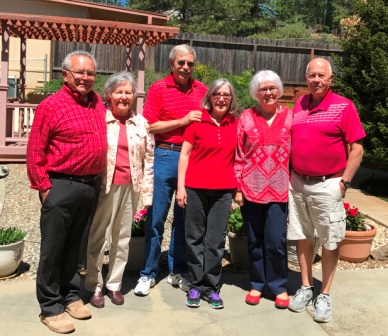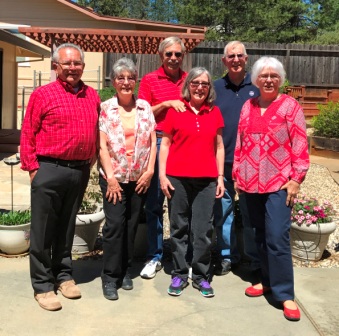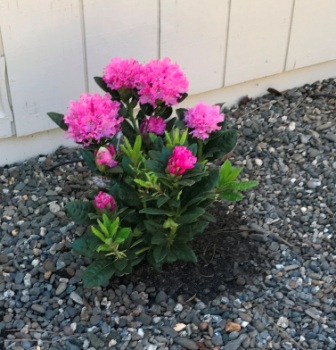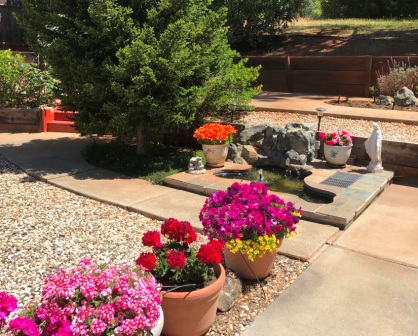 The next morning we took in our first Gold Nugget Paradise Parade: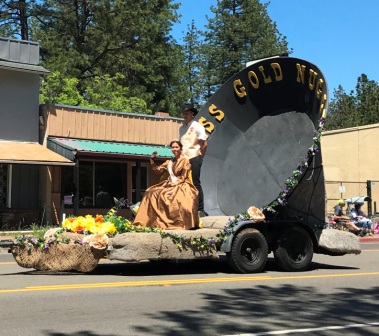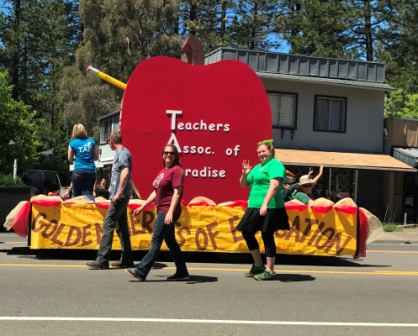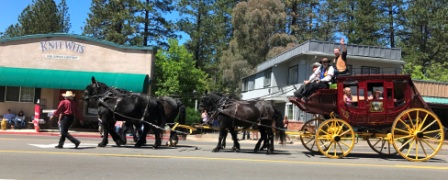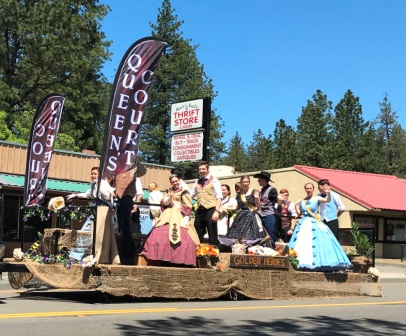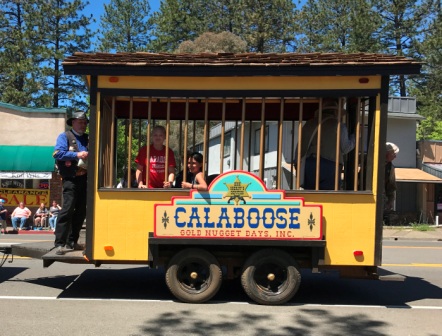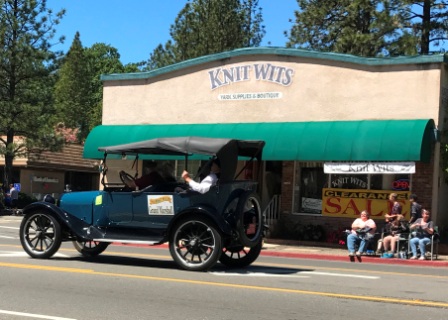 After Mom opened Mother's Day flowers from Jennifer...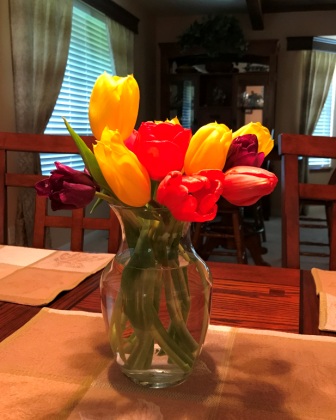 ...we drove to Joe's apartment to celebrate his birthday
and Mother's Day with a barbecue: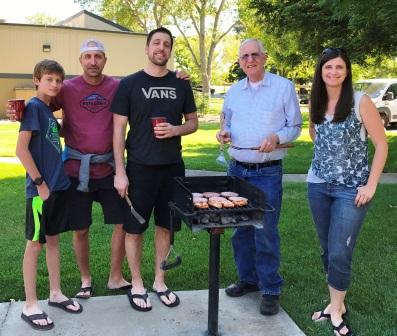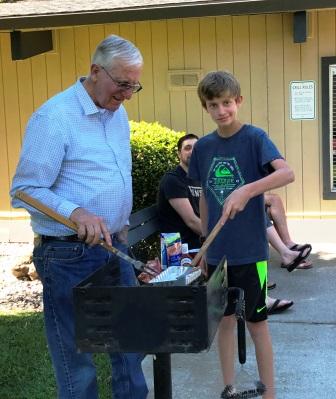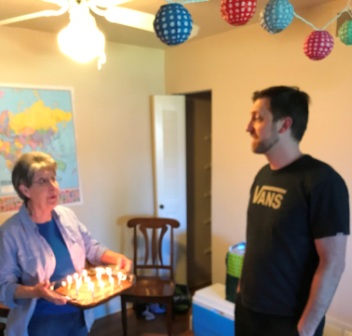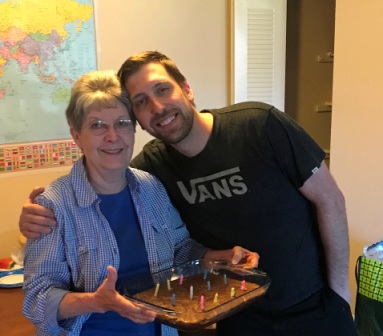 We finished Mother's Day weekend with an overnight
trip to Aptos and clicked pictures of what's left
of the cement boat at Seacliff: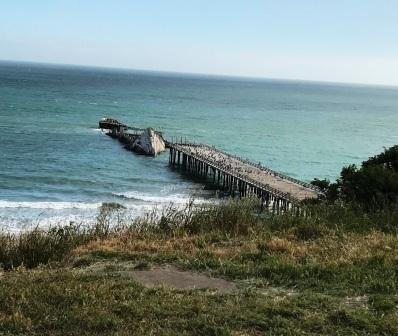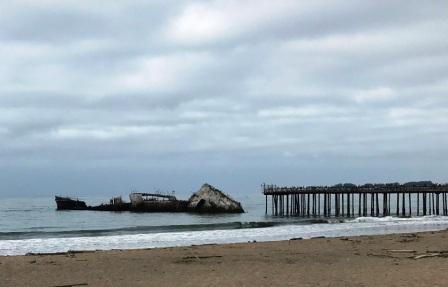 The end of May was a whirlwind of activity:
A trip to see Bev and Pat's new deck...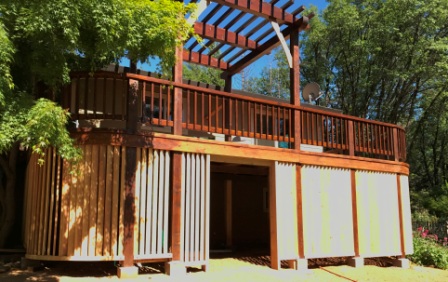 Mikayla's 8th Grade Graduation...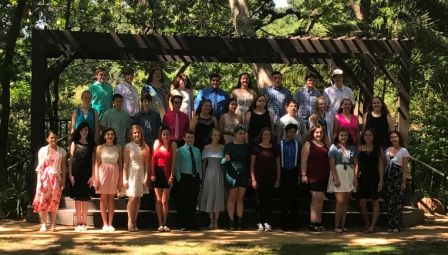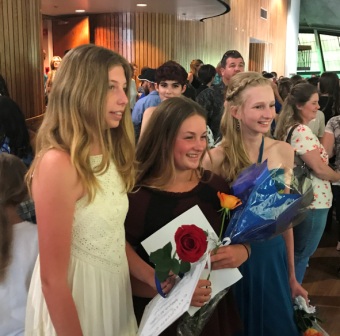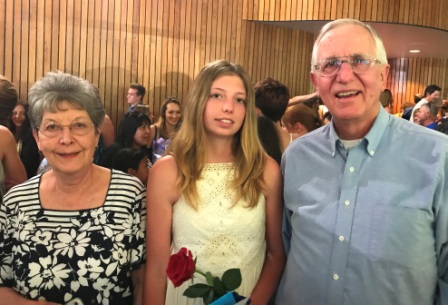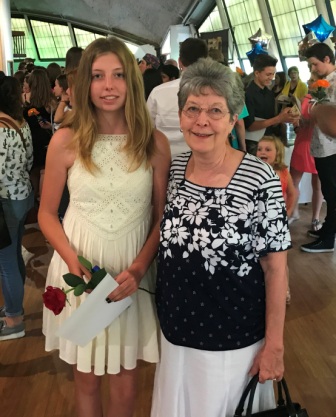 ...motorcycle races for Tori (#2) and Cameron (#3) at the Chico fair...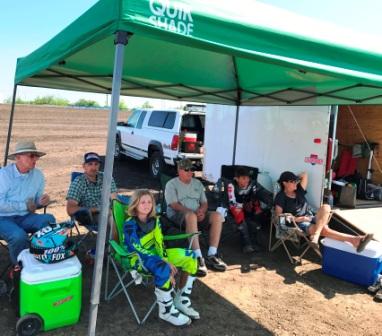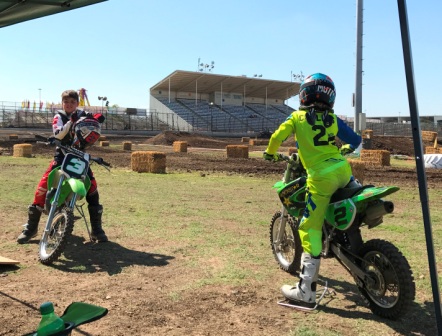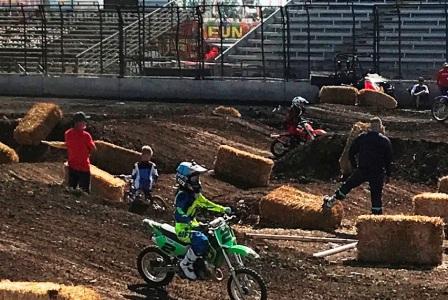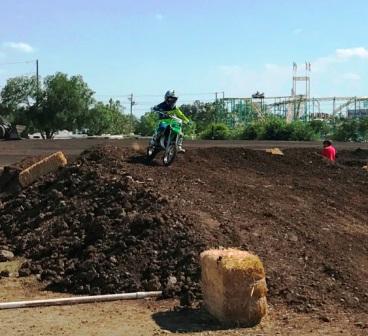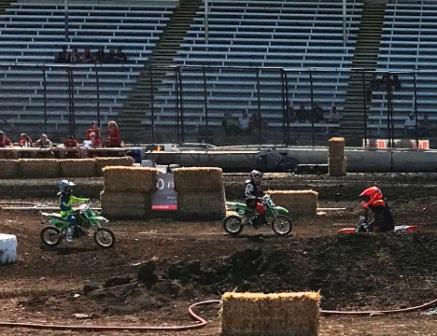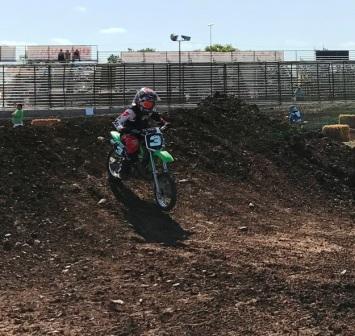 ...and putting out flags with the Knights of Columbus for Memorial Day: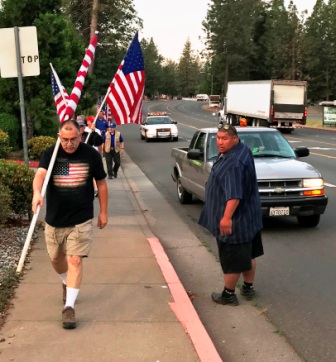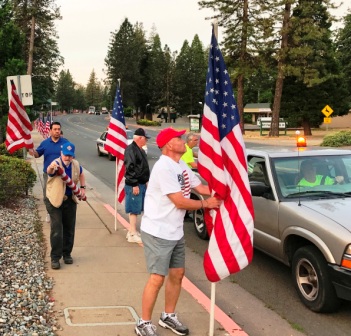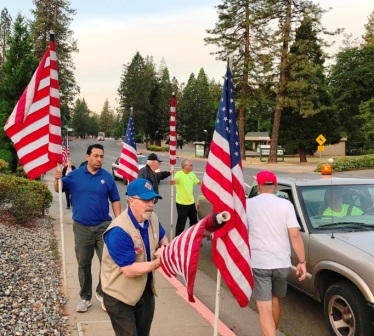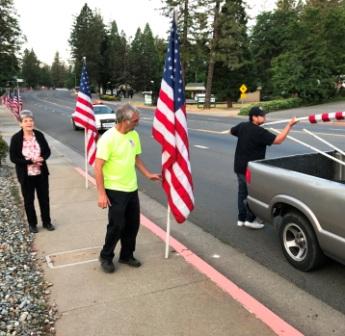 Joe helped us kick off June with a hike to the flumes: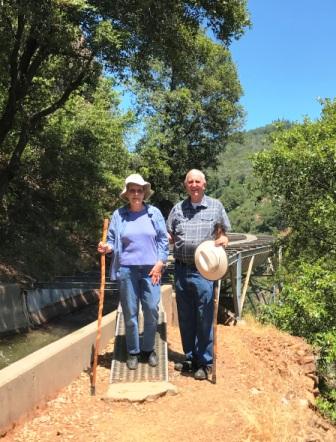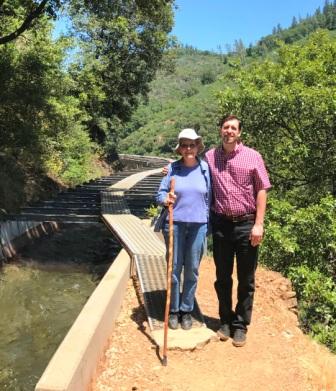 The next weekend I showed Carson Joe's favorite path.
We also discovered a mining claim and the Feather River canyon below.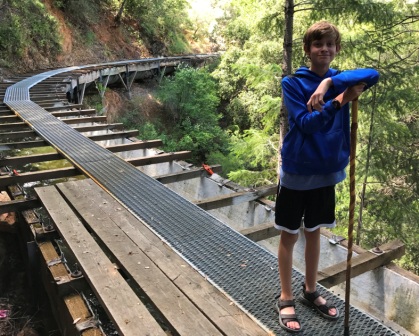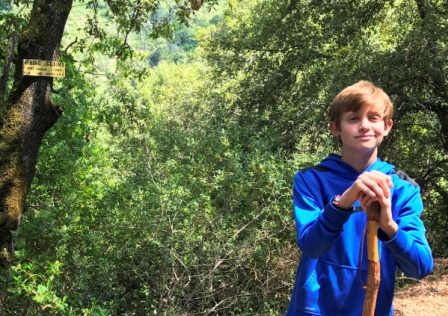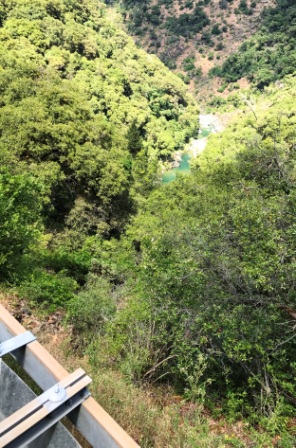 We finished June with a trip to Burney Falls...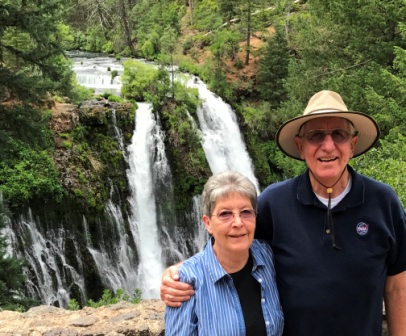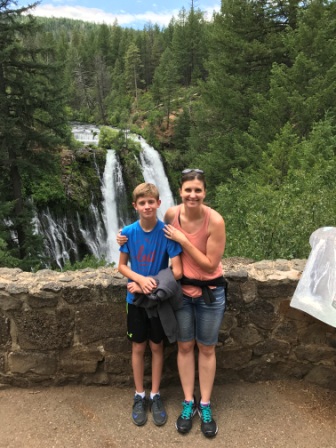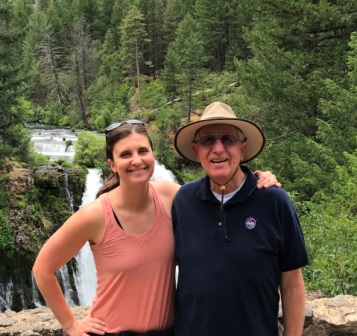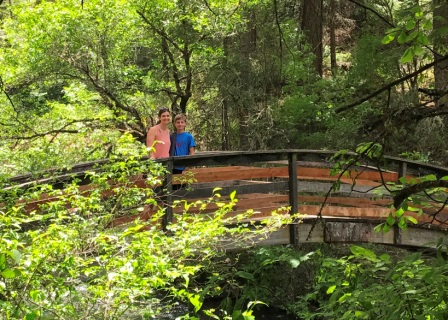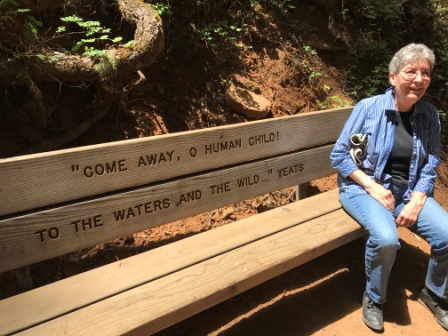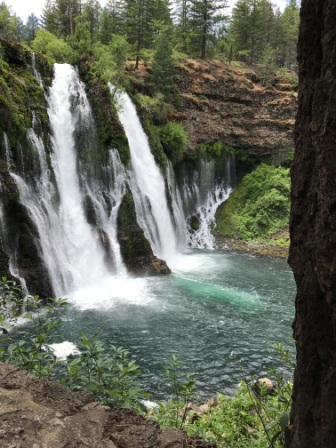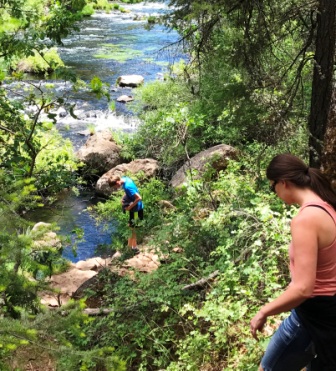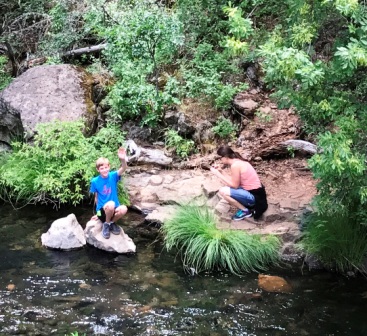 ...and gathered with the Old Folks
at Bill and Lana's new home in Roseville: