YOSEMITE
June was ending when Wyatt and Helena joined us on a trip to Yosemite
where we also spent some time with Jeff, Shane, Mikayla, and Tori.
Our trip began with a stop at Mariposa Grove and our first hike.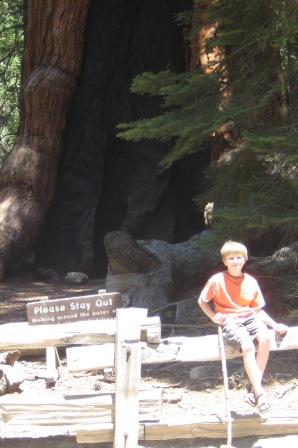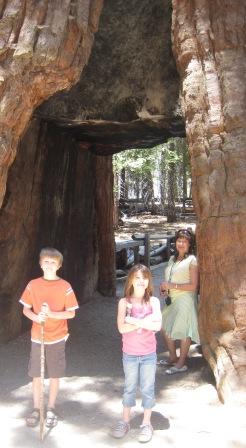 From there we drove to Glacier Point for a panoramic view of Yosemite Valley…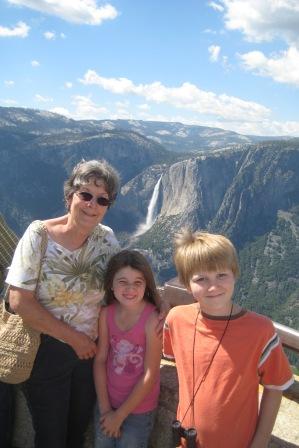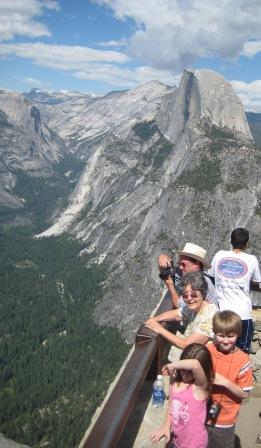 …Yosemite Falls and Half Dome…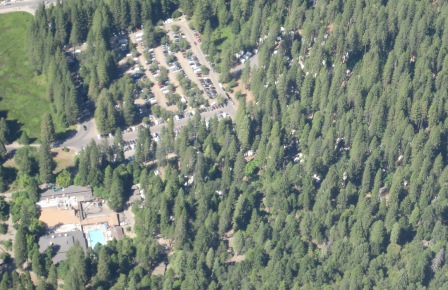 … and Camp Curry and its swimming pool far below.
After another drive we arrived at our tent cabin in Camp Curry.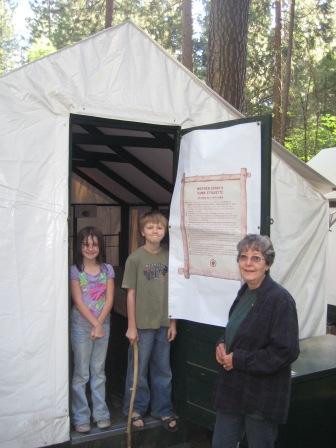 Barbara made the beds in the hot, stuffy cabin.
Then we headed for the visitor's center.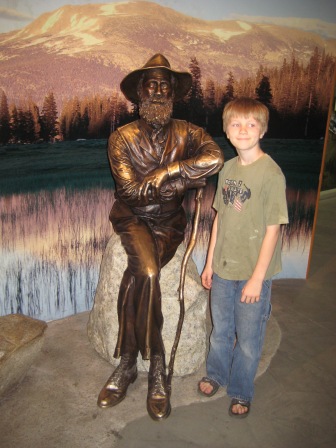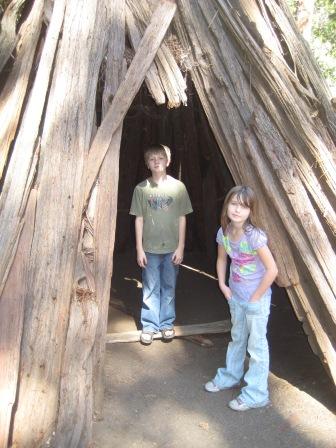 Wyatt posed with John Muir before we visited the nearby Indian village.
Tired and hungry, we found pizza for dinner and returned to the cabin
where we told stories and fell asleep.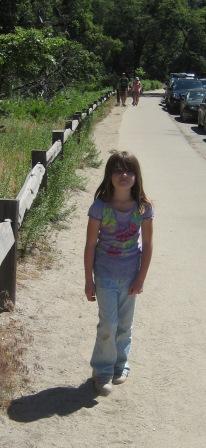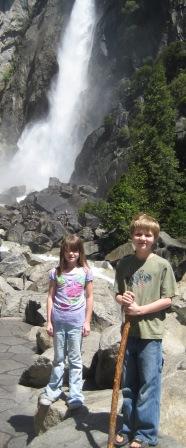 The next morning after Mass and an all-you-can-eat breakfast buffet, we set out for Yosemite Falls.
Helena was still tired from the hike in Mariposa Grove but she trudged on.
We all enjoyed the cool spray from Yosemite Falls.
Now it was time for a swim. Returning to Curry Village, we ran into Jeff, Mikayla, Shane, and Tori.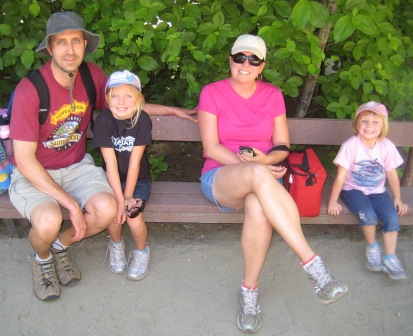 Wyatt beat everyone in and made the biggest splash...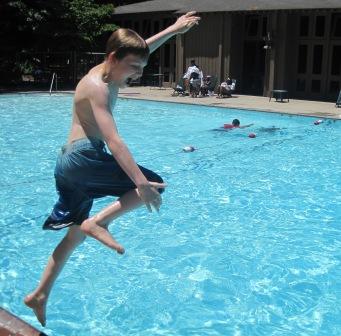 ...and Mikayla and Tori were close behind...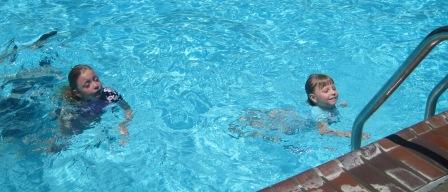 After cooling off we found nachos and tacos for lunch to give us energy
for the final hike of our trip, a "moderate" hike to Vernal Fall.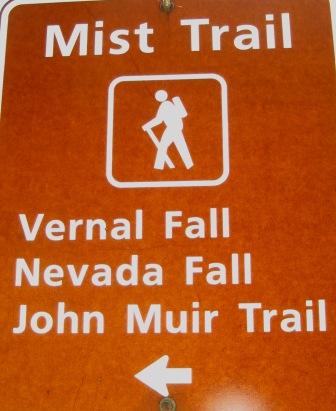 The trail was steeper than we had thought but we all reached the top.
Along the way Wyatt noticed a little girl who had lost track of her parents.
Some other hikers ran for a ranger. Later on, we saw the girl with her parents.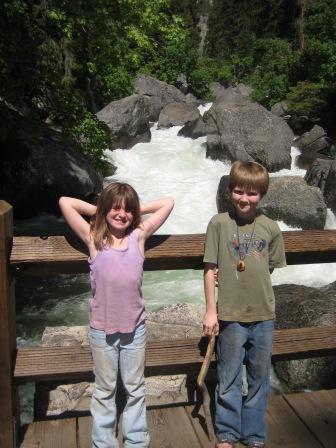 Helena and Wyatt finally rest at the Vernal Fall Bridge.
Together we celebrated our final hike and a great trip to Yosemite: