PHOENIX REUNION
Early Friday morning, November 12, we began our journey to Phoenix. This was to be a Yeoman Family reunion centered around the Yeoman sisters, Aunt Moni and Aunt Christine, Ruth Yeoman LaPlante's sisters.
By noon we arrived in Los Angeles just in time to meet Rachel at Rocksugar for lunch. Executive Chef Mojan served us a fabulous assortment of world class food.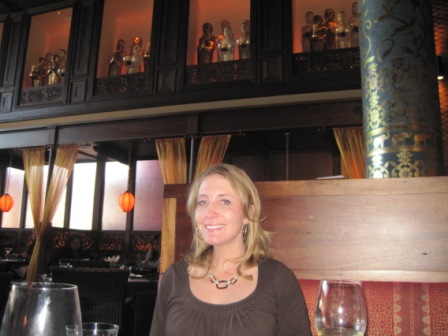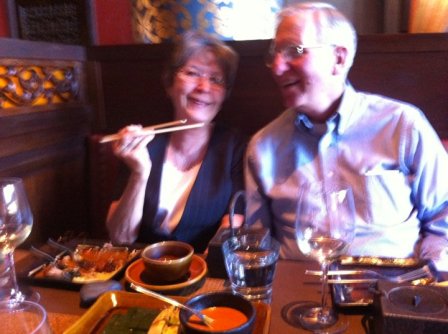 Six hours after lunch we arrived at the Best Western in Phoenix where we joined Bev & Pat, Bill & Lana, and Craig & Colette. Most of the other relatives had retired for the night, but we would see all of them at the Saturday night reunion dinner. Saturday morning, after breakfast we decided to visit the Desert Botanical Garden. We were immediately struck by luminescent plants that looked like they were from another planet. It turned out that they were artificial, made of glass.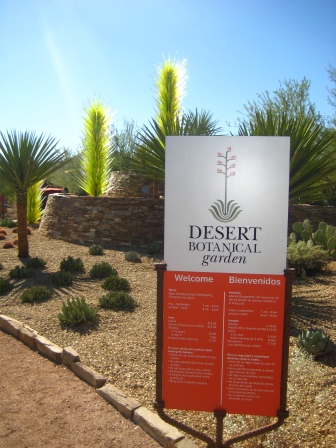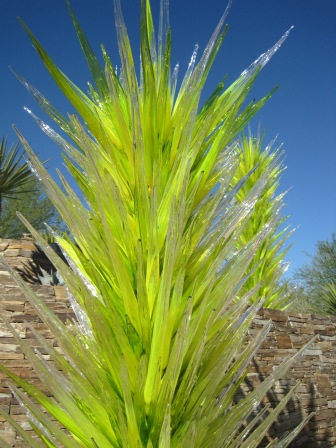 For several hours we wandered through the garden getting a view of all things Southwestern.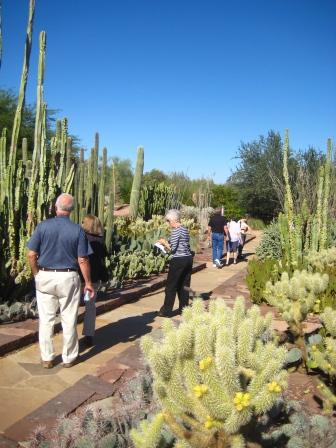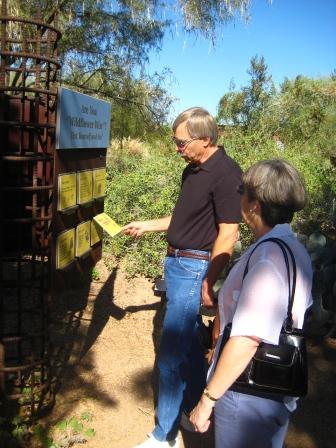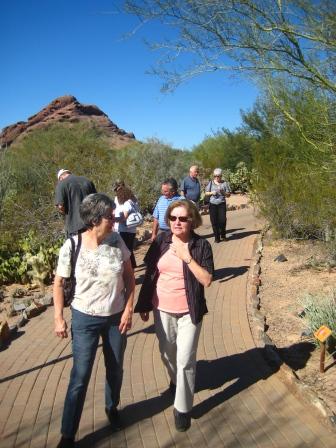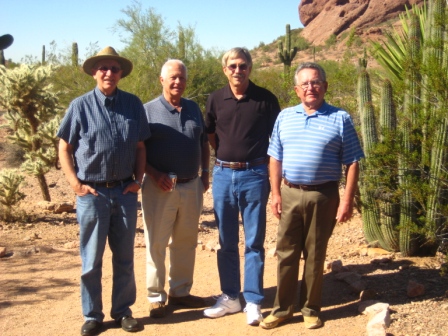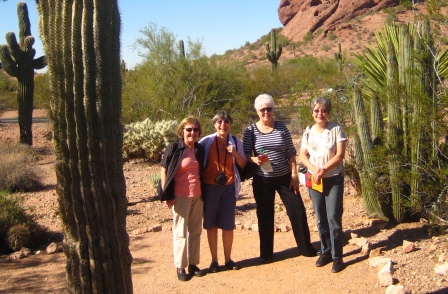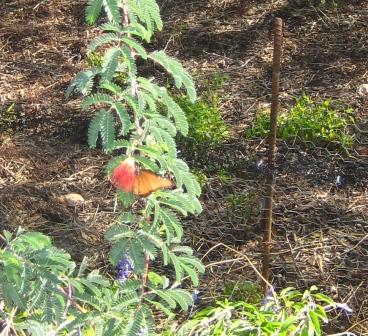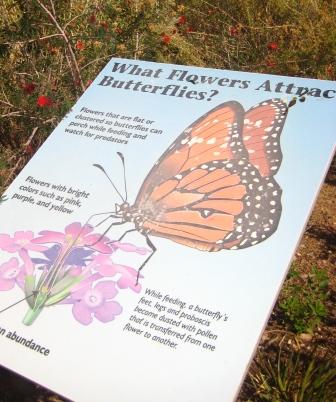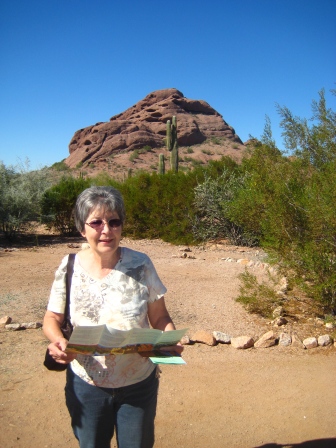 Eventually the Southwest heat was too much for us, so we left the plants behind for a lunch break.
Later that evening the entire reunion group gathered at El Torritos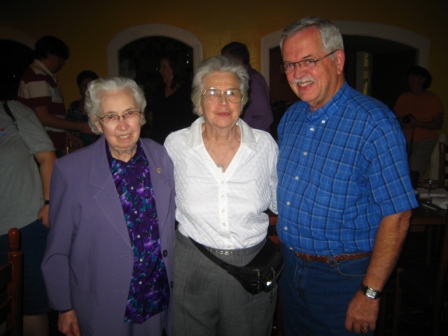 Christine, Moni, and Frank...and the rest of the party...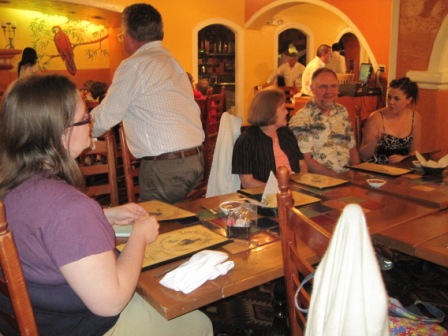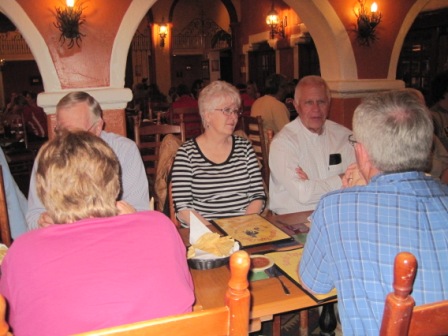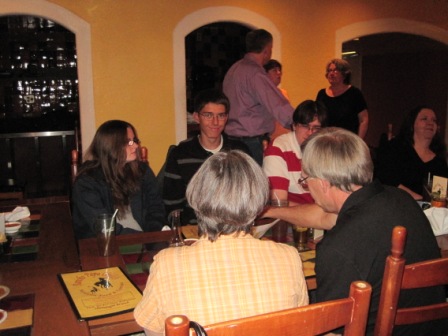 On Sunday everyone gathered at Christine's son's (Ron) home for lunch. Now there was a better opportunity for group pictures. Pat had back problems Saturday night. He spent Sunday in the hospital so he and his wife, Bev, missed the group pictures on Sunday.
Moni & Christine:
Moni & Ron; Ron & Christine: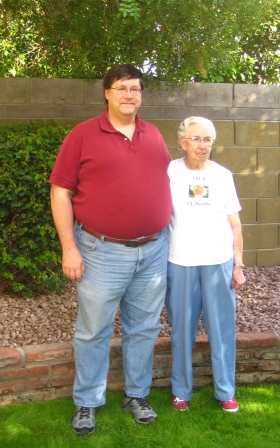 Colette, Craig, Lana, Bill, Jim, Barbara; Ron, Donna, Christine: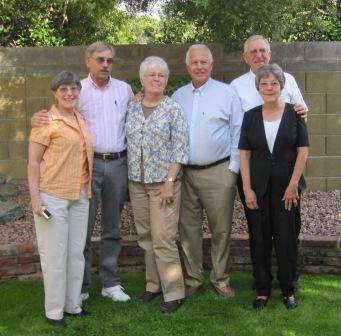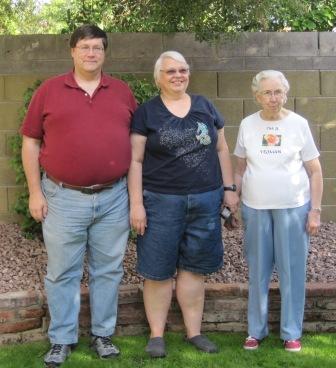 Sybilla, Shirley; Betty, Sybilla, Shirley, Frank, Marilyn; Shirley, Frank, Betty: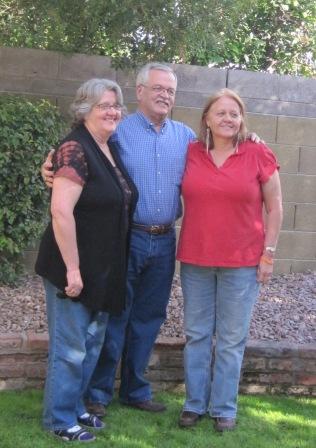 Anne, Bill, Sue; Anne, Kelsey, Bill, Sue, Roger:
Barbara, Colette, Bill , Moni, Ron, Anne, Frank, Ron, Sue, Shirley, Christine, Bill, Betty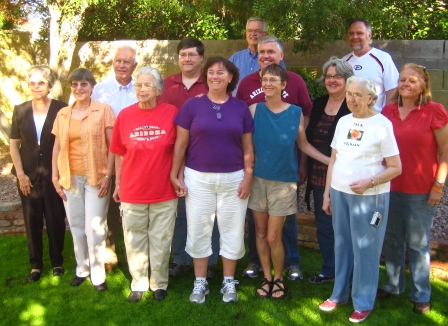 Bev, Jim, Pat, Craig, Colette: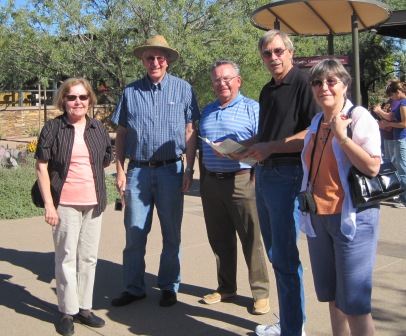 Bev & Pat: