7. Oregonia, Ohio to Gettysburg, Pennsylvania
Saturday, July 19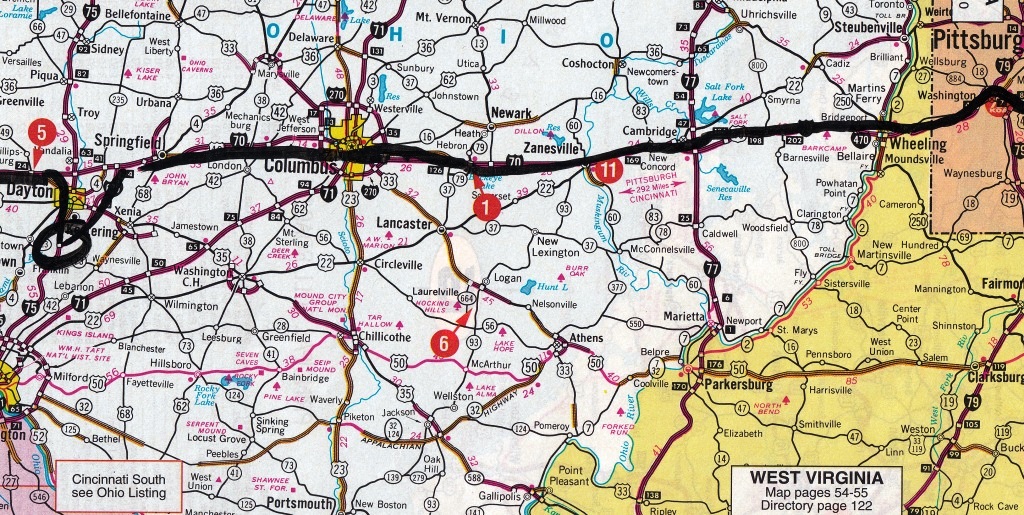 We were on the road by sun-up anxious to arrive early in Gettysburg. We passed through Columbus early in the morning on our journey across the middle of Ohio. By noon we had continued on I-70 and crossed the border into the Appalachian Mountains and Wheeling, West Virginia:

Columbus, Ohio
Wheeling, West Virginia
Then we joined the fast-moving traffic on the Pennsylvania Turnpike, checking out the southern half of the state, and arrived in Gettysburg by late afternoon. We checked into the Battlefield Heritage Resort with full hook-ups for $26.25 per night, a 1997 bargain price. The Resort offered an abundance of guides to the Gettysburg Battlefield, monuments, and museums. We decided to take a few pictures before sunset, go to mass at Saint Francis Xavier Church, and to drive around in our Saturn on Sunday following the directions of the cassette tape, Battlefield Tape Tour.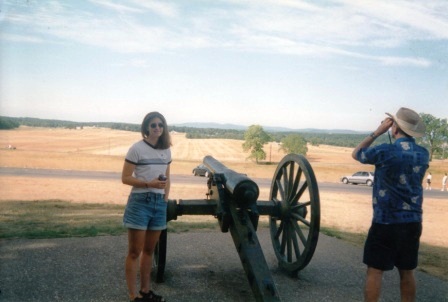 Next: Gettysburg and Pennsylvania Dutch Country