MONASTERY YEARS BEGIN
In later August, Barbara and I were invited to spend a few weeks at the Monastery in Georgetown
to see if we could meet the requirements to be caretakers and to see if we could take the isolation.
Part of our trial involved painting the iron rail rail behind the caretaker's house,
opening the chapel in the morning, picking up the mail in the afternoon,
driving the nuns to appointments, and taking care of the lawn and garden.
Mother Mary Bethany, offered us the caretakers job for one year beginning in October.
We rented our Campus Commons condo and began our caretaker job on October 4.
We were happy to enter the Monastery gates: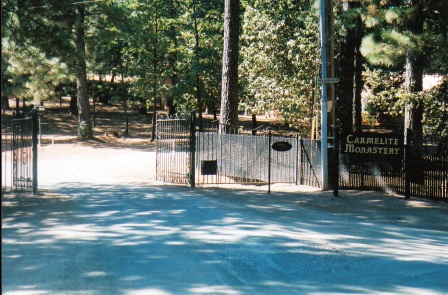 Crucifixion scene which we painted, Monastery cloister entrance, Chapel: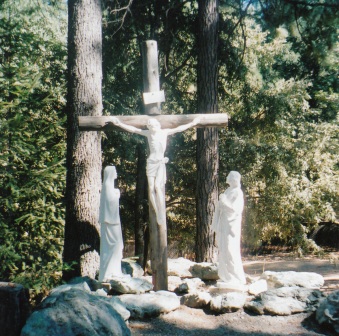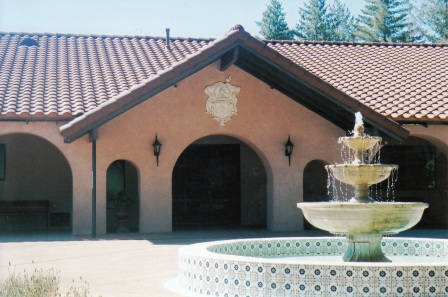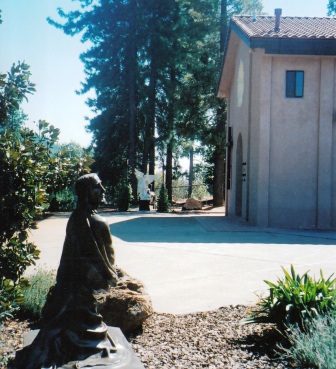 Caretaker's house and Guest house: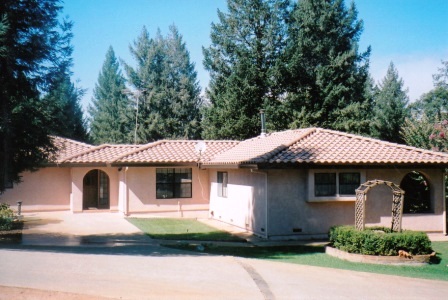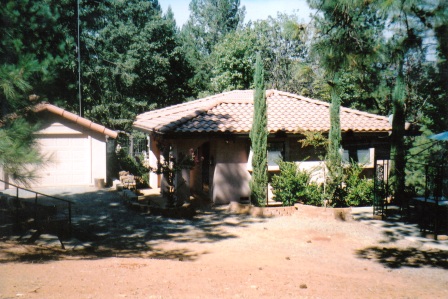 Meeting house, Chaplain's house: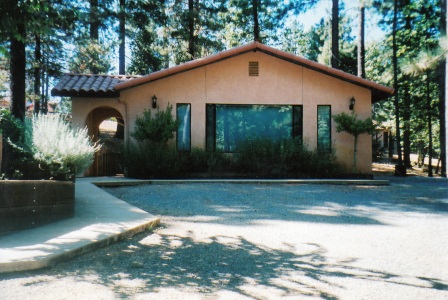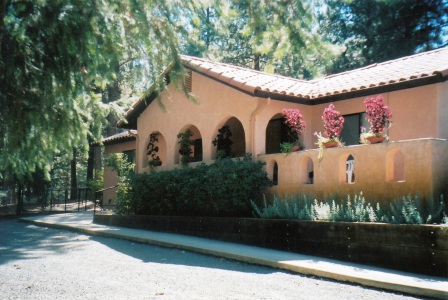 Maggie and Carson visiting in August: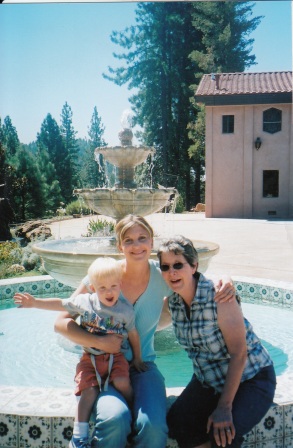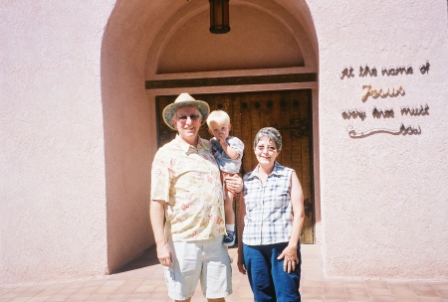 Barbara and I posing with Fr. General, Fr. Luis Arostegui. We later visited the Carmelite headquarters in Rome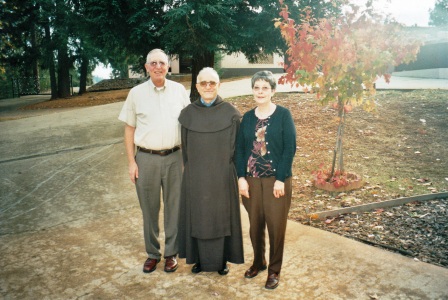 The statue of Our Lady of Mt. Carmel, our Christmas present to the Monastery, and pictures in the snow: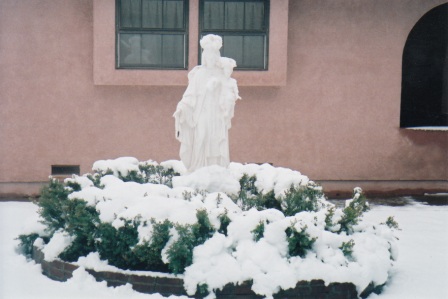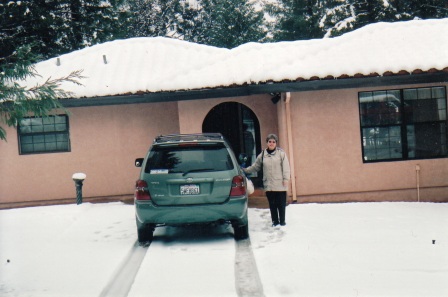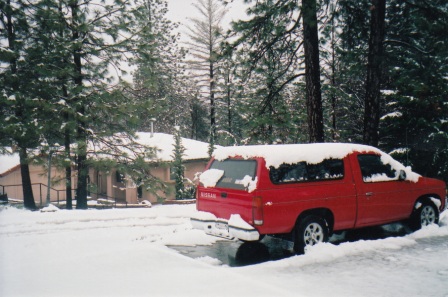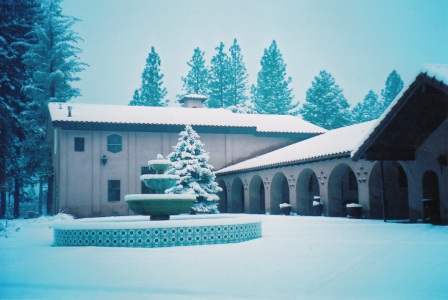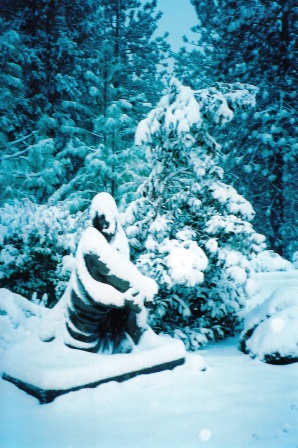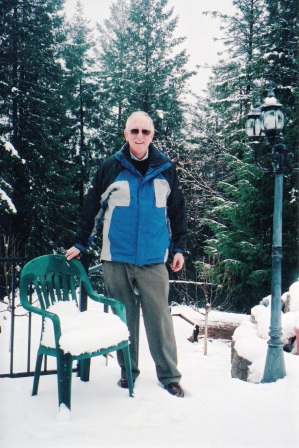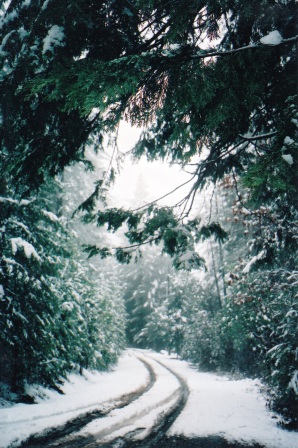 2006 Christmas Greetings from the Carmelite Community: