MAUI
Any sight of land was refreshing after flying over the Pacific for many hours.
But the first view of Maui with smoke billowing from fields was not reassuring.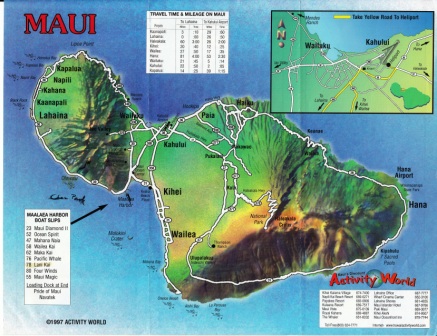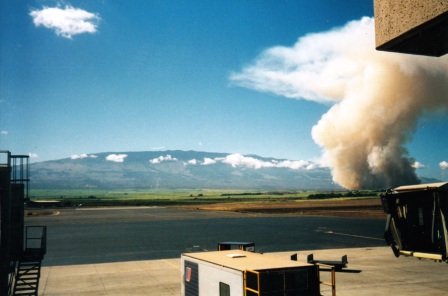 We quickly forgot any negative thoughts as we pulled up to the Kihei Akahi Condos
and wandered around the beautiful grounds and checked out our condos.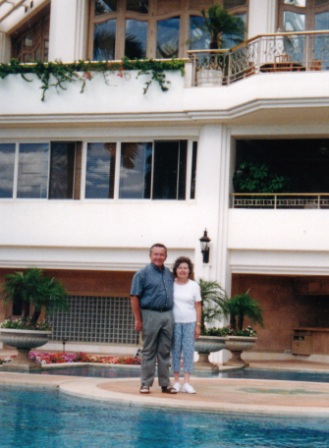 A couple of tropical drinks later we were ready for our Maui adventure.
Before lunch we headed for the beach to check out the warm water
and the gentle surf. Joe did most of the surfing while Pat and I kept trying to learn.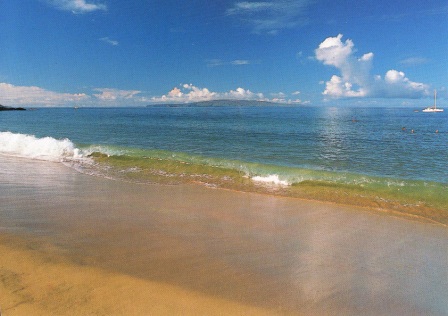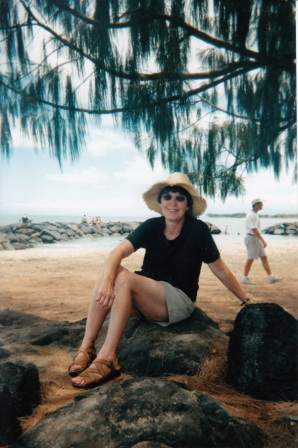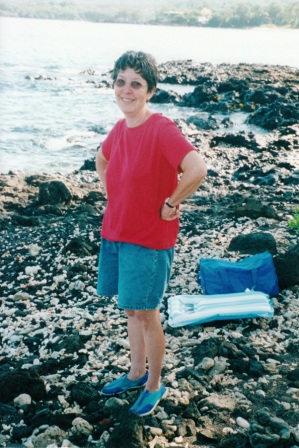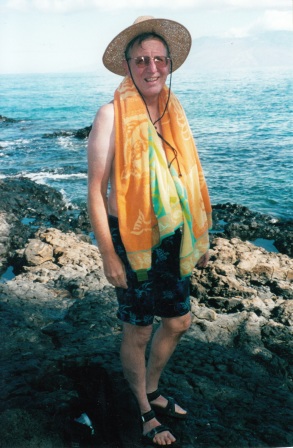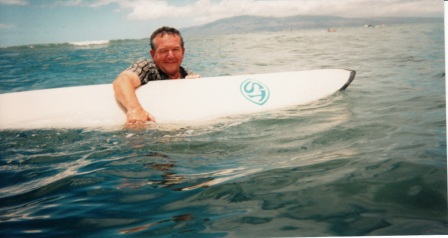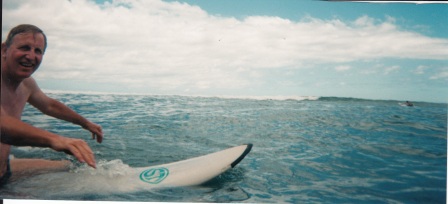 Our first trip to Maui wouldn't be complete
without a luau, so we drove to nearby Lahaina for the feast.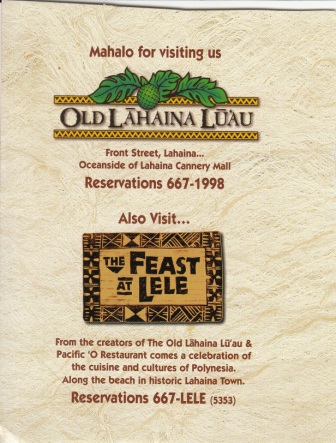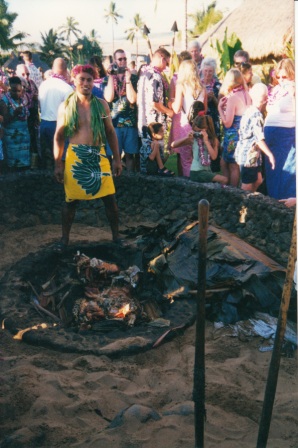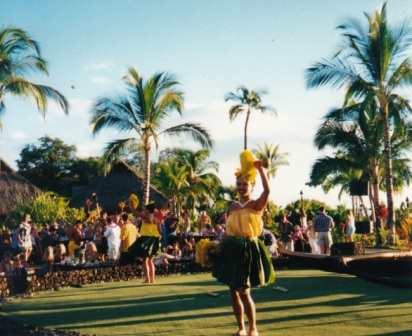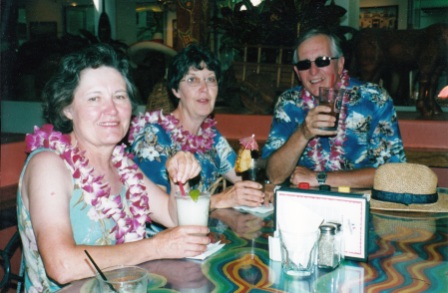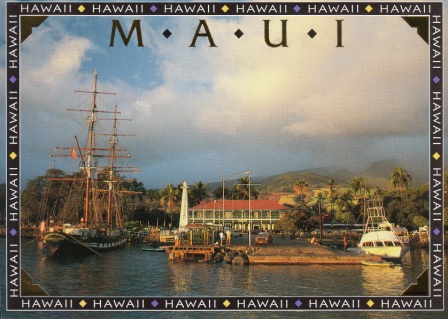 Our days were filled with snorkeling or driving around Maui.
Our travels took us from Lahaina to Iao Needle, a burial ground for Hawaiians of old.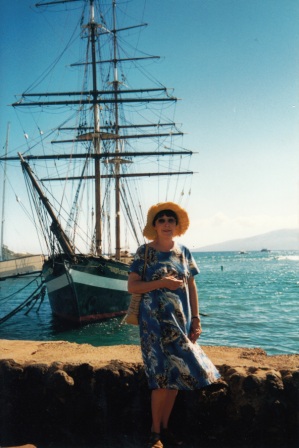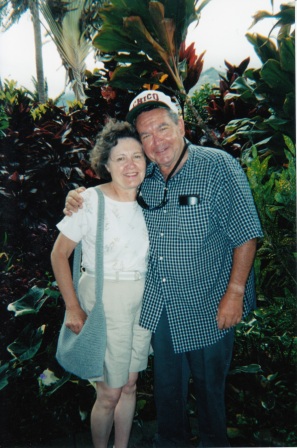 On Sunday we went to Mass at Saint Theresa Church
and visited other wayside chapels in the Maui countryside.
There we saw statues of Father Damian who worked with the lepers on Molokai.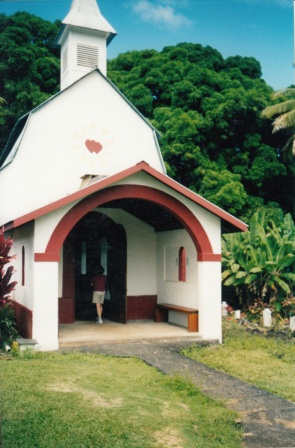 We drove around the entire island during our stay and we saw spectacular beaches and bays.
The beach at Kuuu:
Kapalua Bay:
Makena Beach, a favorite of the locals: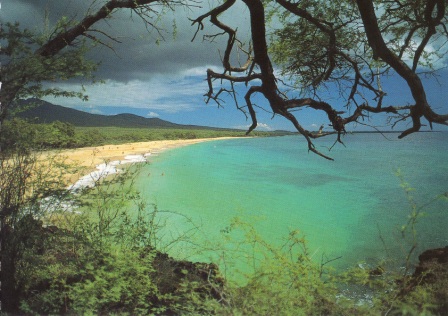 Some of the best beaches, like Kaanapali, were crowded with tourists
drawn there by a collection of resort hotels and condos.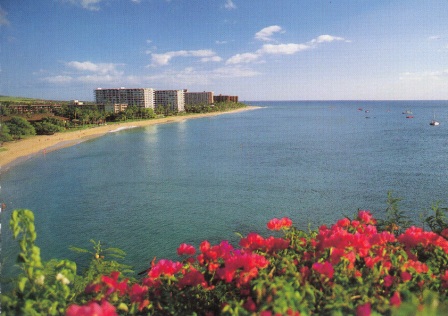 I preferred less developed areas like Wailea Beach:
But what we enjoyed the most was snorkeling and checking out the fish and sea life below.
Our trip to Molokini and Turtle Town was one of our best opportunities:
We joined flocks of tourists on a boat trip to Molokini and spent hours enjoying all of the sights: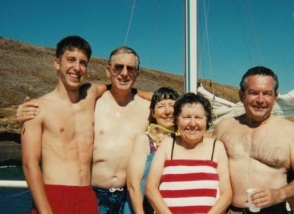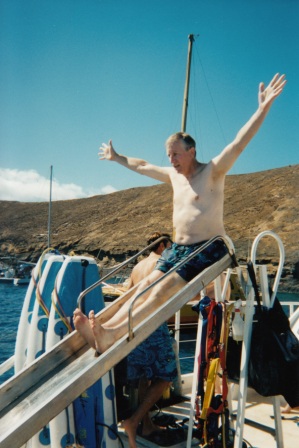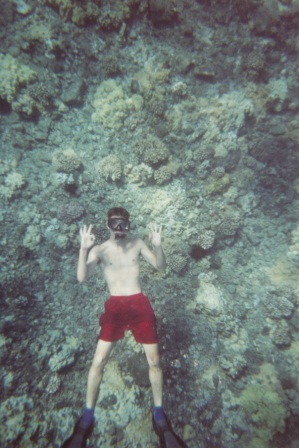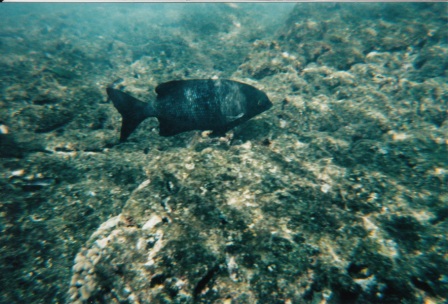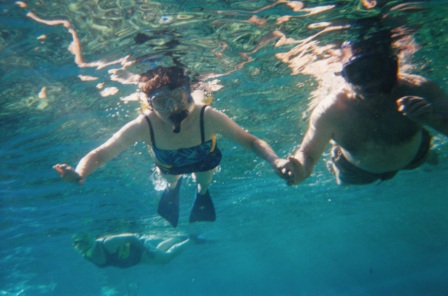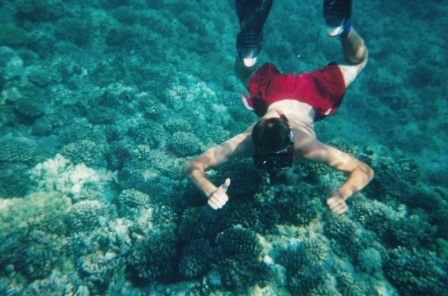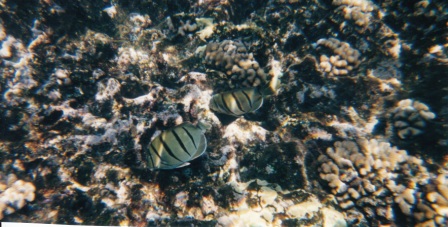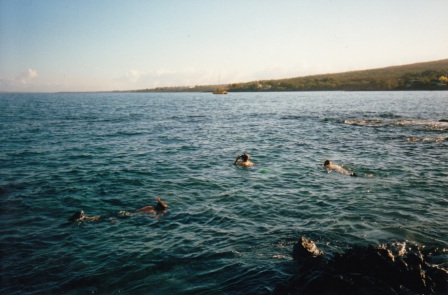 After our day in Molokini we were ready to see more of Maui.
Soon we were on a trip to Haleakala National Park.
Along the way stopped to wade in the pools of lower Palikea Stream
and to check out the waterfalls cascading into it.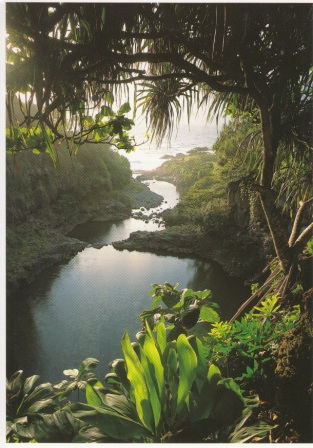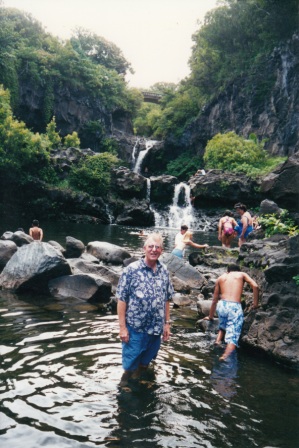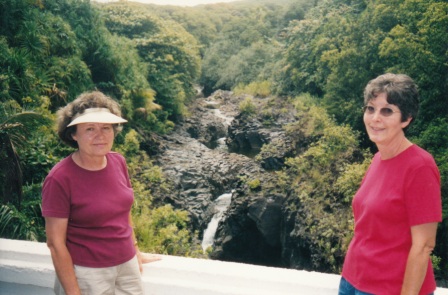 At the top we could see the Haleakala crater, the largest dormant volcano in the world,
as well as the local flora and fauna, and a few tourists from California: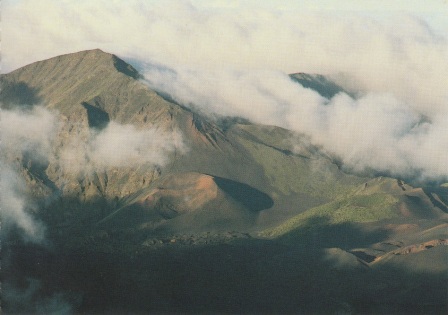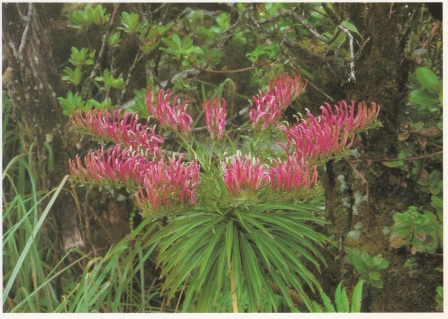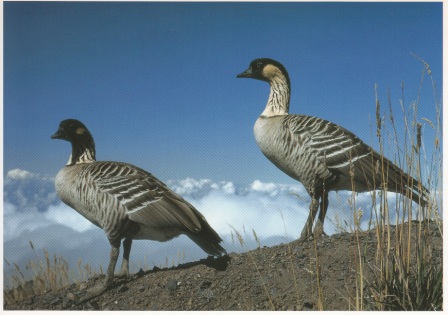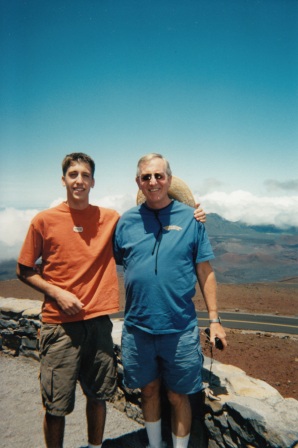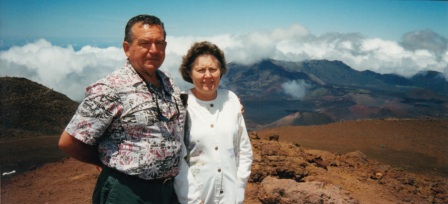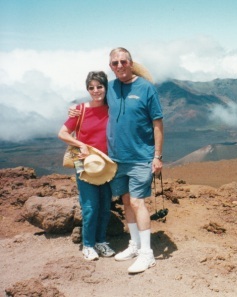 Our final trip was the road to Hana on the opposite side of the island.
We took lots of pictures of the panoramic vistas, even the cow pastures.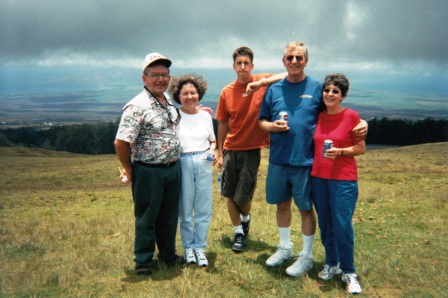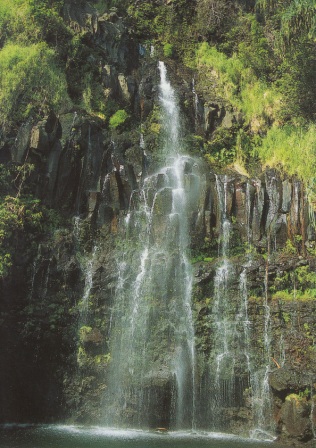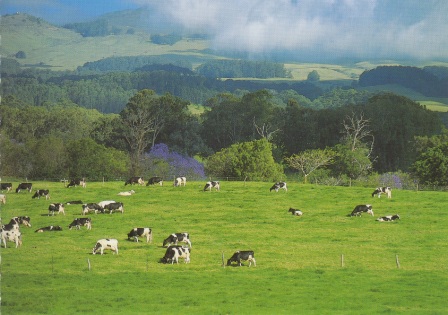 Back in Kihei, we watched the sun go down and snapped farewell photos.
Maui turned out to be a great place to visit afterall.