JANUARY-MARCH 2015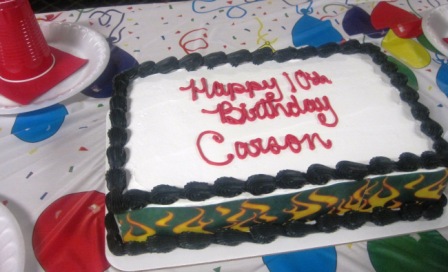 The New Year began with a special birthday party for Carson...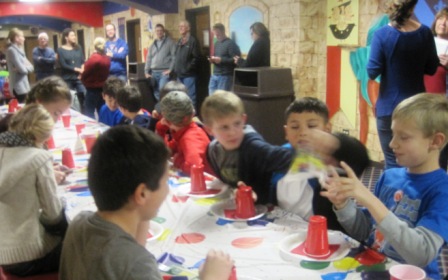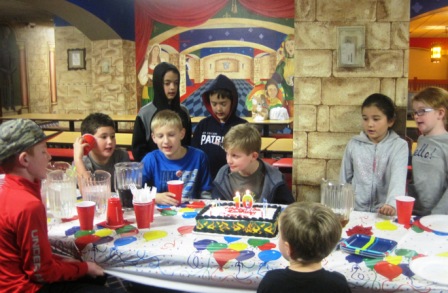 ...followed by a drive and to the Sonoma coast.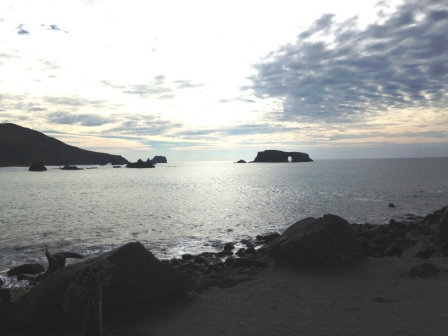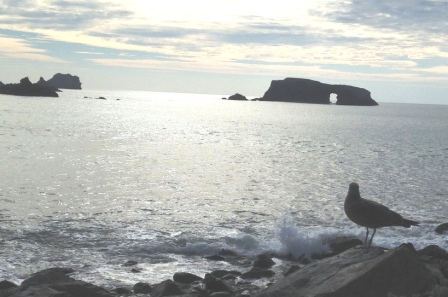 A few weeks later we joined the annual Walk for Life in San Francisco.
We joined St. Ignatius parishioners on a bus from Sacramento to the City. It was a long walk
for a good cause. The only glitch happened when the bus broke down
in Richmond on the way home, but we had extra time to meet fellow marchers.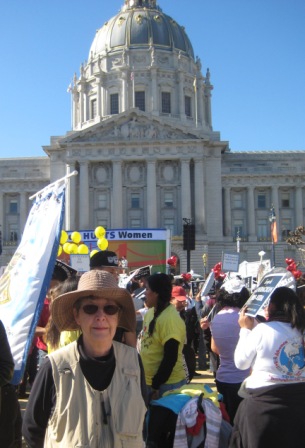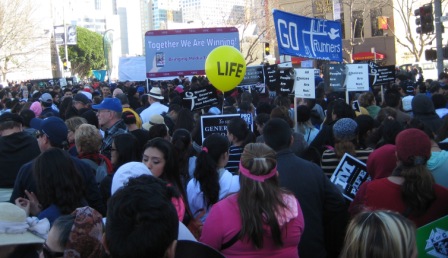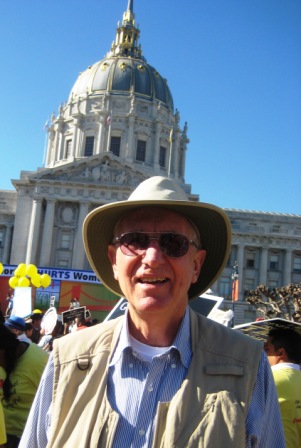 We started February with a Sunday drive along the Delta to Collinsville:
The rolling hills were a emerald green dotted with sheep feeding off tufts of long grass.
Collinsville was founded by C. J. Collins (no relation) around 1857. It was named Newport for a few years
as an investor tried to lure people from the East Coast to a 'big railroad town.'
Passenger trains from Sacramento to San Francisco were pulled across the Delta by barge
for a several years until the bridges were built in neighboring towns. Once the hopes for the railroad town died,
the town was renamed Collinsville. Now, a lonely road ends at the Delta. A Fourth of July fire in 2014 destroyed
half the town. A few larger homes survived near the edge of the Delta.
Later in February we took a trip to Yuba City to see Carson playing in the school band: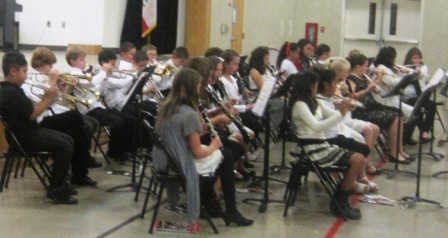 Back in Campus Commons Barbara gathered camellias to decorate the condo...
... and took pictures of birds playing in the fountain and the new flowers and a local turkey...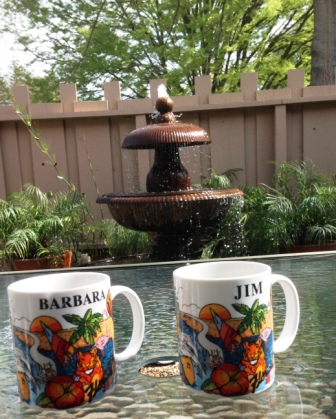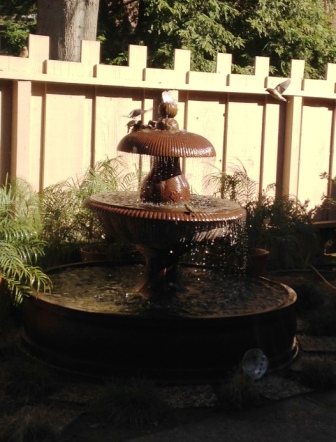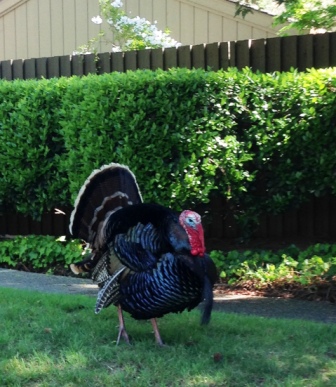 March began with a drawing from Ashley for our refrigerator....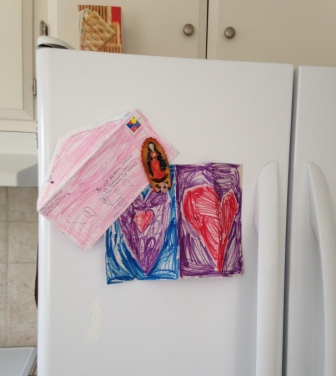 ...and a poem by Ellen about childhood memories of blossoms:
I want to depend on the timeliness
Of routine seasons
To know subconsciously when the
Spring blossoms will bloom
To wake up with a pure heart
And a pure mind
To silence and simple white
Clean walls
Pulling up metallic green blinds
On the second floor
Of the brown house
The second house on the street
The trees in the orchard
Budding, I wait
To see white petals
Opening opening opening
Whispering "it's spring"--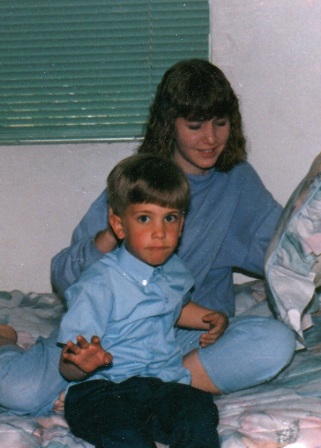 Later in March the blossoms were snowing petals on Commons Drive..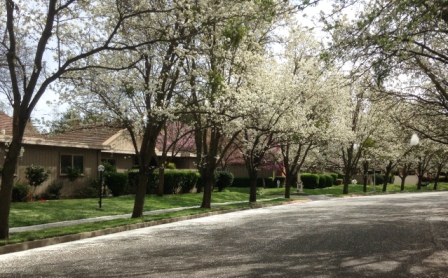 ...and the clubhouse lake was surrounded with spring colors...
...and the poppies were blooming near the Sacramento River:
Later in March we took a drive back to the monastery in Georgetown...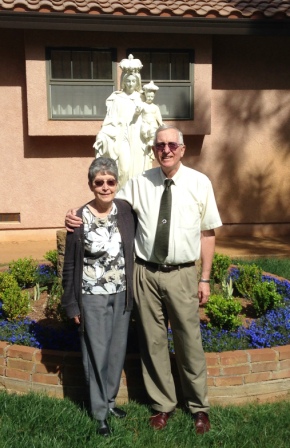 and Stumpy Meadows Lake that was recovering from last summer's fire: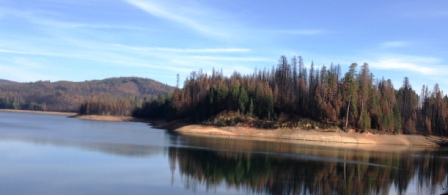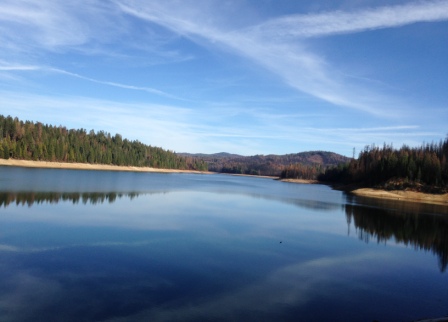 Then there were quick trips to Fort Bragg to cool off...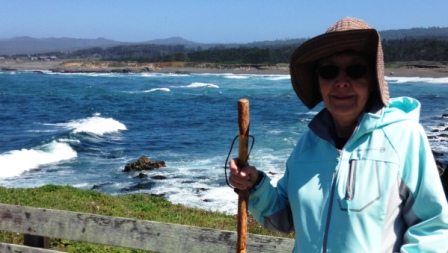 ...and to Downieville for a Sunday drive and pizza