JANUARY-MARCH 2012
TIME WITH SIENNA
2012 started with a move. Jennifer started a new job in Simi Valley.
Barbara and I took Sienna into our home while Steve prepared
the rest of the family for the move to Southern California.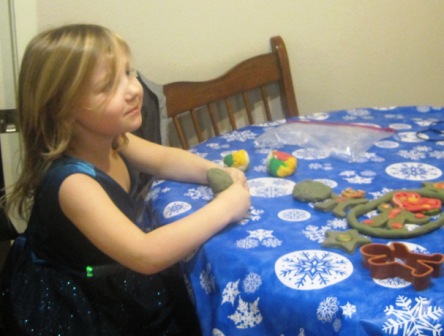 Sienna created a variety of things with Grandma's homemade play dough...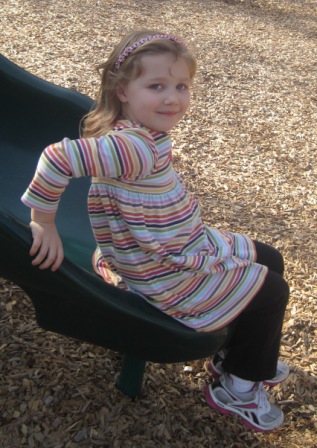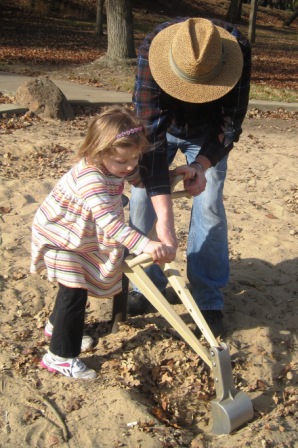 ...played at the park...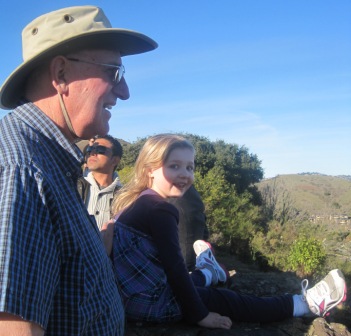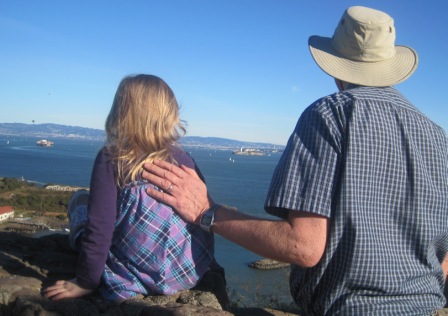 ...checked out the view from the Golden Gate Bridge...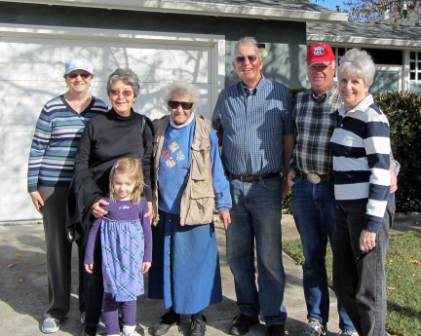 ...and helped take down Grandma Helen's Christmas decorations
MARCH FOR LIFE
Later in the month we participated in the annual March for Life in San Francisco.
We rode Bart and the Muni to the Civic Center...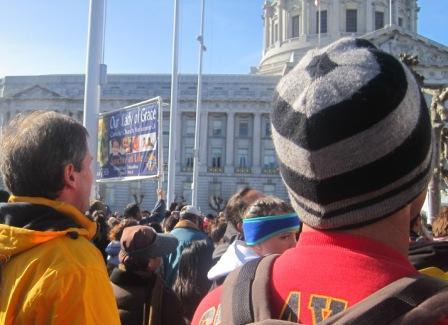 ...and met old friends from Fresno, Kevin and Tom Harley: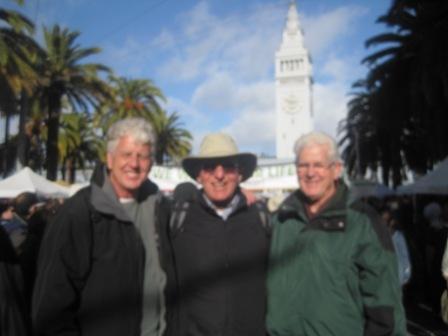 BASKETBALL AND THE BUTTES
Maggie and Jason invited us to see one of Carson's basketball games:
After the game we had time for a drive around the Sutter Buttes to check out the waterfowl:
LENTEN SOUP SUPPER
Lent arrived a few weeks later. Barbara and I prepared
a soup supper for parishioners at Sacred Heart Church.
Moral Values Program students helped us serve and
clean up at the supper which highlighted the MVP program: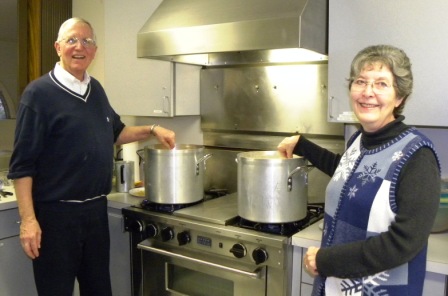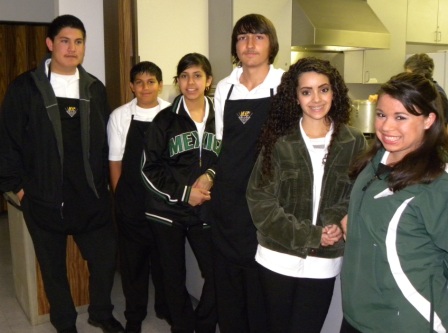 Next: Grandma Mary's 90th Birthday