CHRISTMAS 2011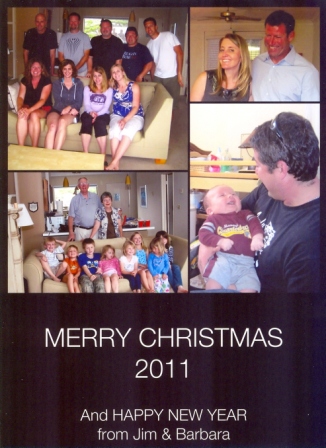 It all began in Chico at Jeff & Shane's annual Christmas Eve Party.
Joe & Maria arrived early.
Jeff and I talked while Tori, Mikayla, and Cameron posed by the Christmas Tree: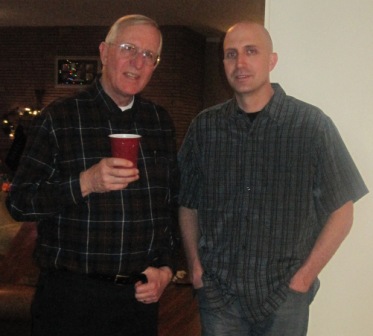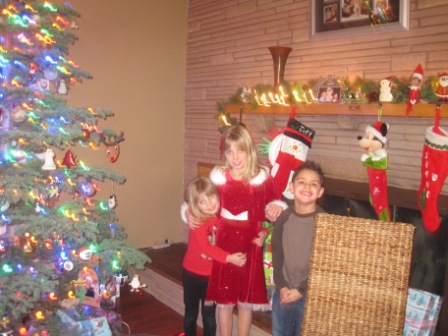 Trixie stared in wonder as the kids charged around the house playing Thomas the train: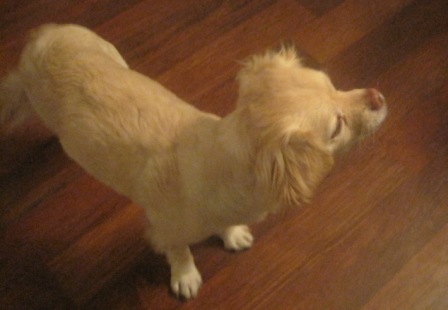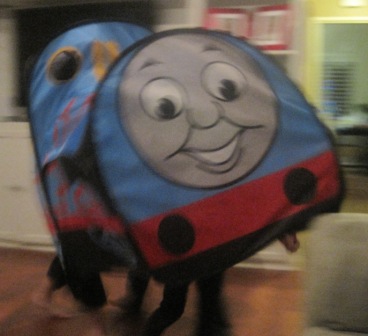 Then it was piņata time...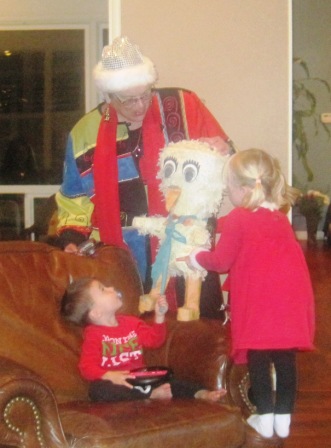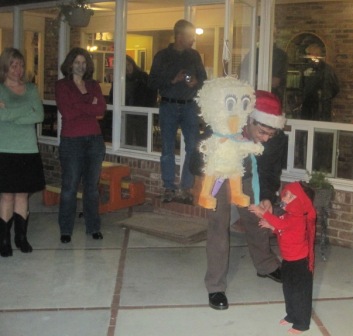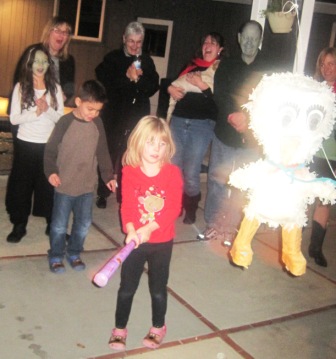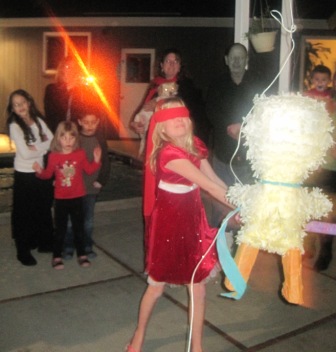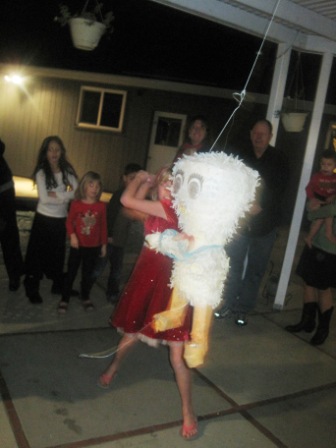 Later on, Louis played Santa as the kids opened presents:
A few days after Christmas the Acevedo family visited us in Sacramento
followed by uncles, aunts, and cousins: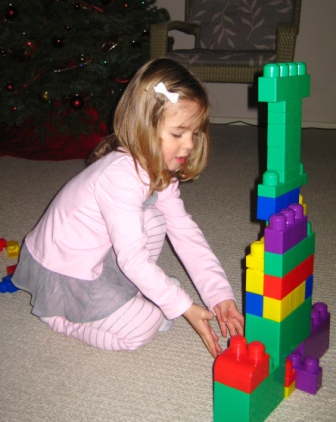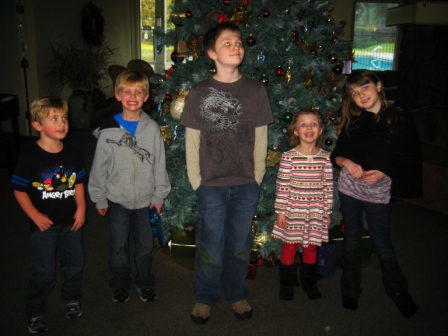 Barbara had prepared a fantastic enchilada dinner.
The grandkids decorated cookies, put stickers in Christmas books,
and played some games, while everyone else visited.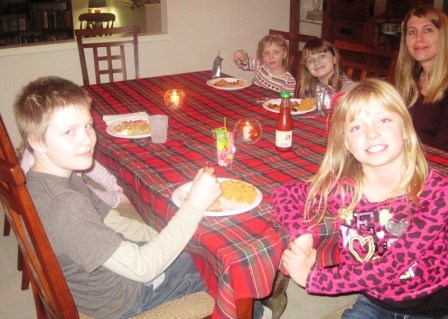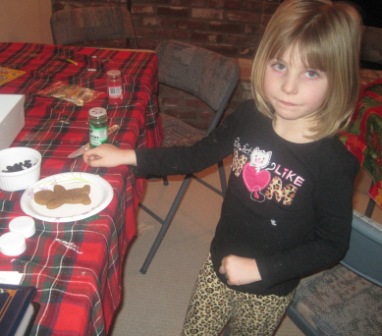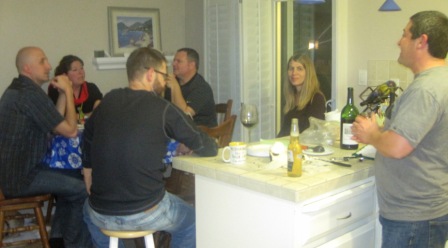 The following days we spent with the Acevedo family at the Railroad Museum or riding the RT Transit train towards Folsom: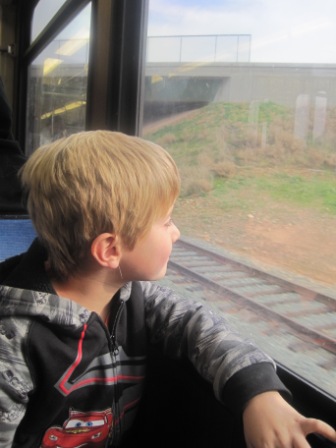 To end our Christmas Season celebrations we celebrated
Carson's birthday in Roseville at John's Incredible Pizza: