CALGARY STAMPEDE 2000
In July the Wheatland High School band accepted an invitation to march in the Calgary Stampede Parade. We volunteered to load our RV with band instruments and join all of the fun.
Our trip would take us to Glacier National Park in Montana and into Canada and onto the prairie leading to Calgary. When we crossed into Canada, the border patrol waived us on with no inspection. Old folks in an RV full of band instruments were no cause for alarm: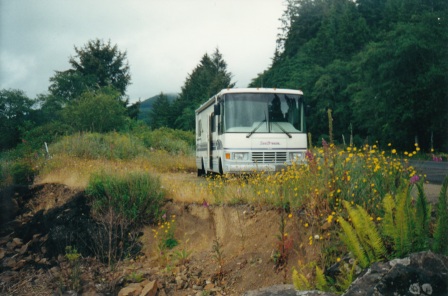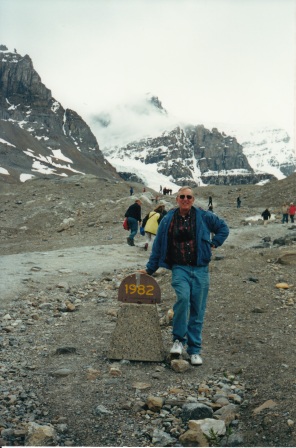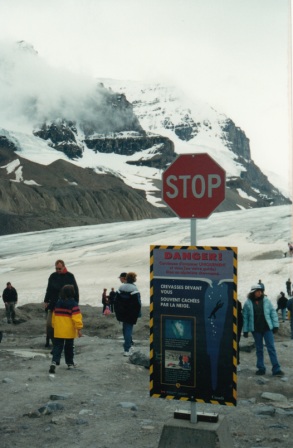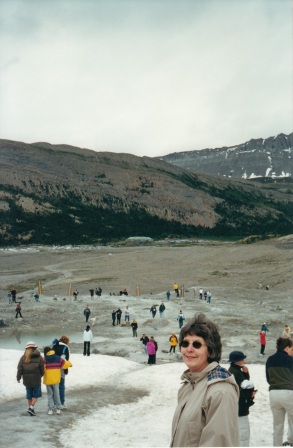 Arriving in Calgary, we unloaded the band instruments and watched the band rehearse: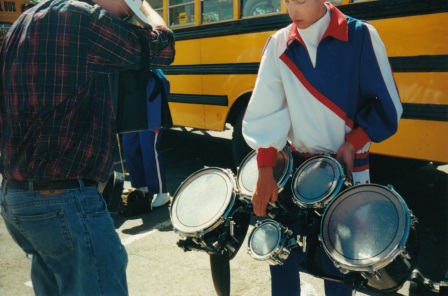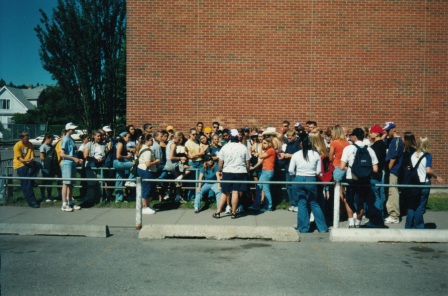 The next day we watched the parade, listened to the band, and joined the carnival fun...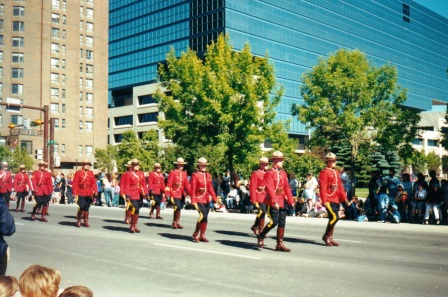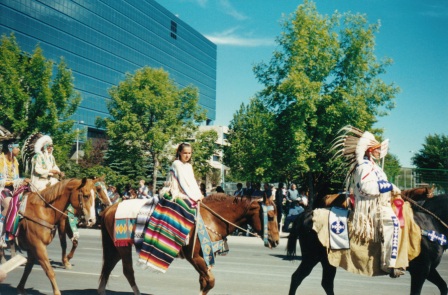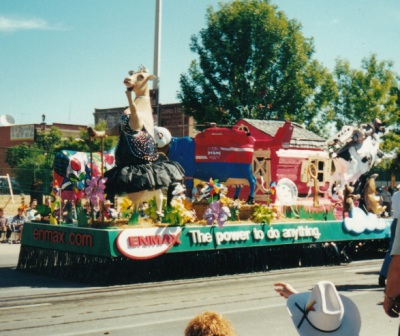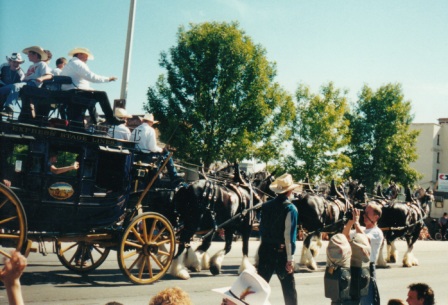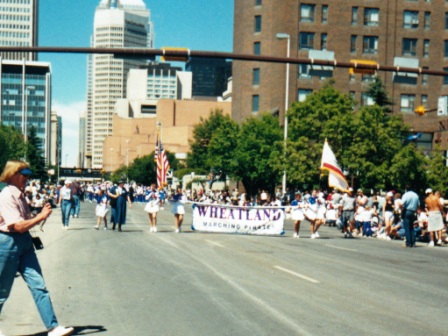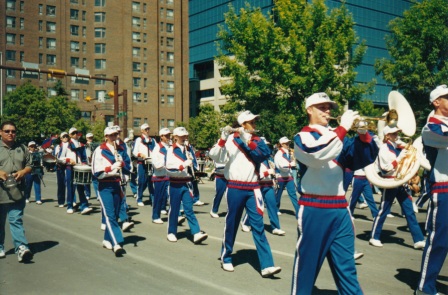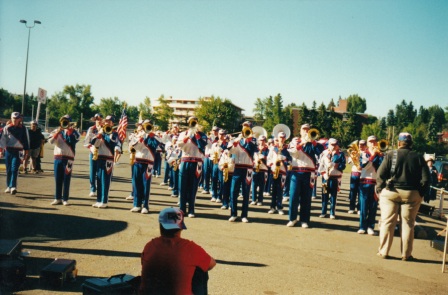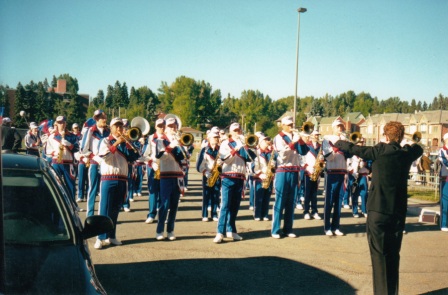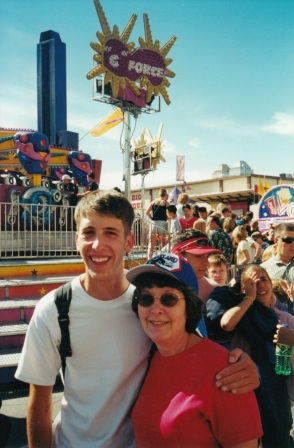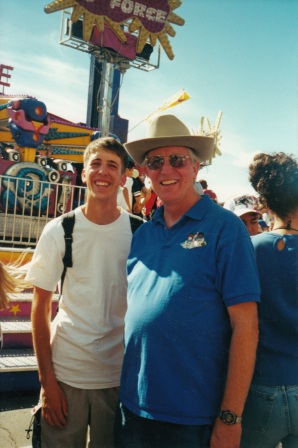 ...followed by the Stampede, rodeo, and chuck wagon races (my favorite):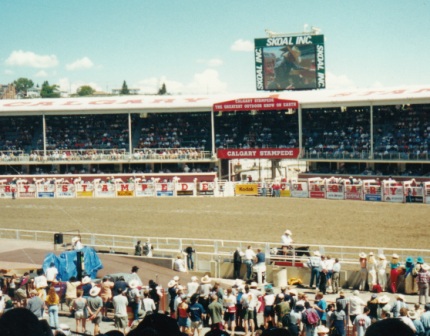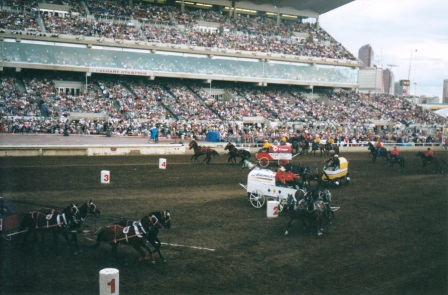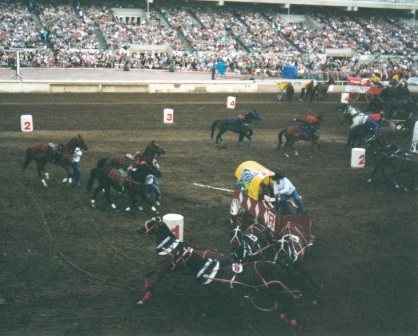 The next day we followed the Wheatland Hi bus to the mall in Edmonton, caught the waves in the artificial surf and cruised down the water slides, all indoors.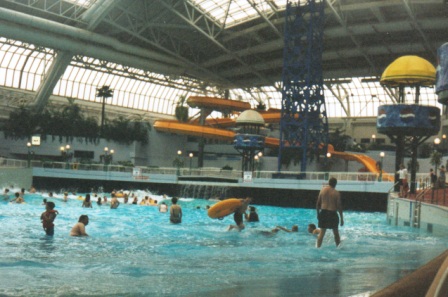 Our next journey was back to California through Banff National Park, and Lake Louise in Alberta, then to Glacier National in British Columbia: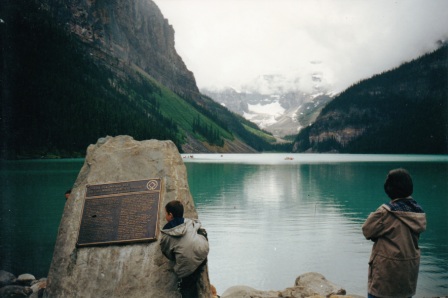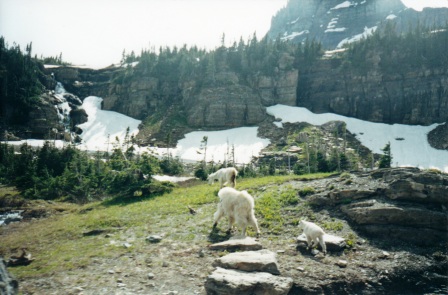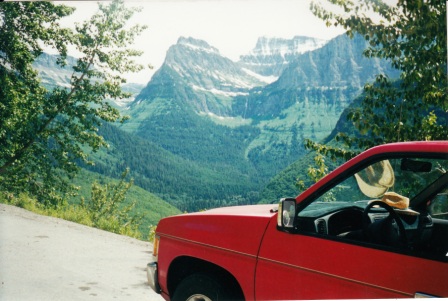 After checking out totem poles and suspension bridges in British Columbia, we joined Barbara's cousin, Charlotte, and her husband, Lon, and co-workers at the Northwest Seasonal Workers and toured the Columbia River Gorge, Mount Hood, and Multnomah Falls in Oregon.