It was a great celebration with family and friends
The Collins Kids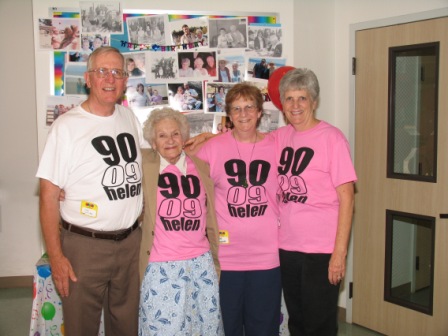 Mom with son, Jim, and daughters, Zoe and Joyce
The Lighty Clan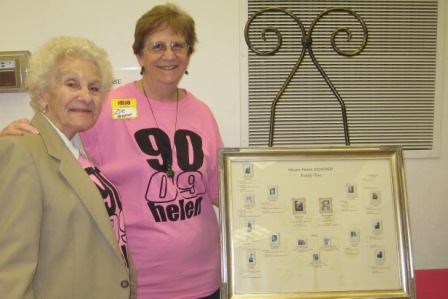 Zoe and Mike represented the Lighty clan...and presented Mom a family tree treasure.
Dave and Marla sent their greetings from Colorado as they waited for the birth of Madeline.
Madeline came the day after the party on July 12. What a wonderful gift to all.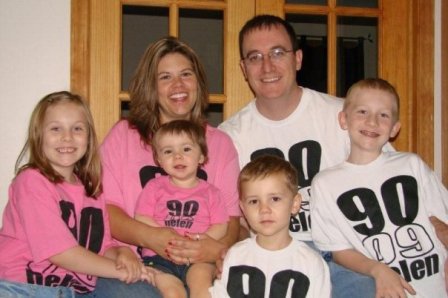 Tony and Heather with Aislynne, Reese, Parker, and Hunter sent their greetings from Ganesvoort, New York
The Shannon Clan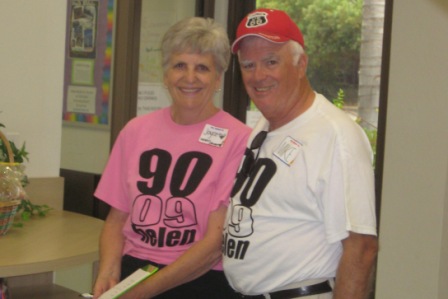 Joyce and Mike put the party together...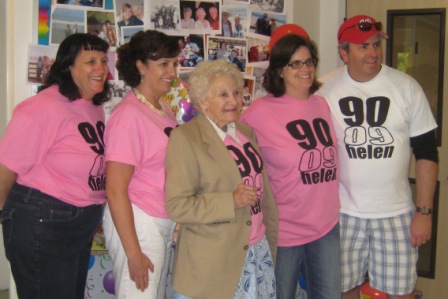 ...with lots of help from their children: Colleen, Maureen, Erin, and Sean...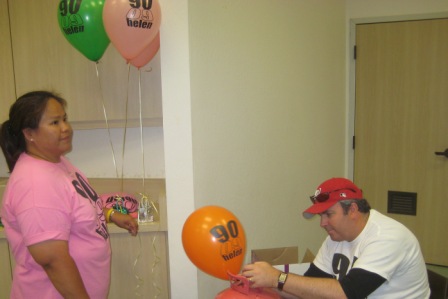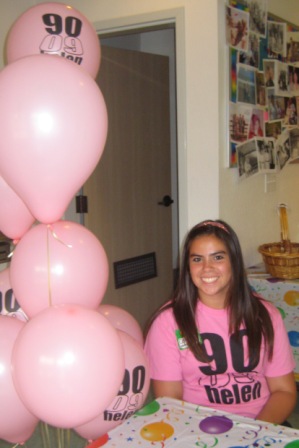 ...and Chris and Sean and Caitlin and the rest of the family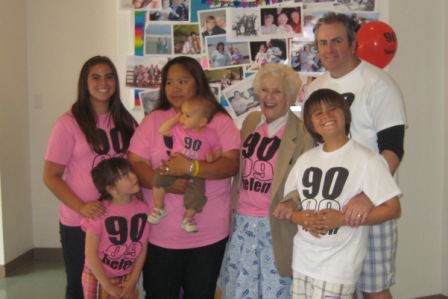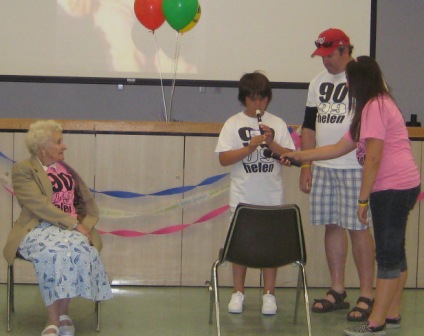 ...Caitlin, Siobhan, Chris with Taryn, Mom, Sean and Jack...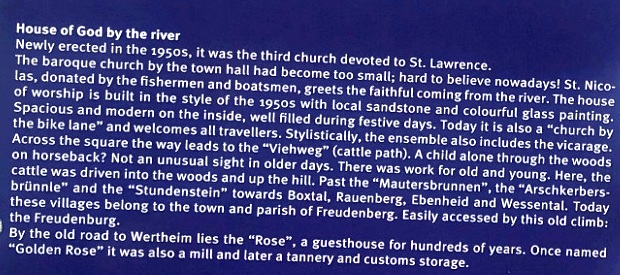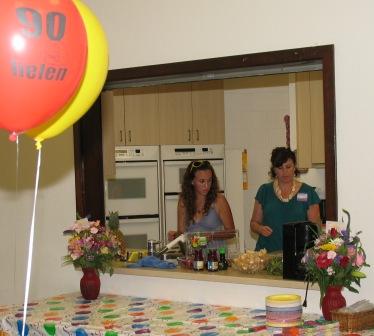 ...and Salesi and Maureen and their children, Lava and Loviana...and Allison with Maureen in the kitchen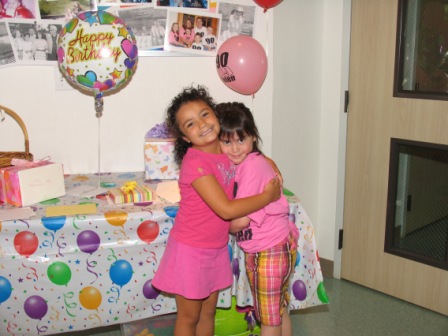 ...and Loviana with cousin Siobhan celebrating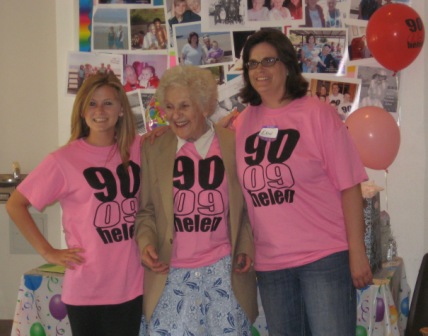 ...and Veronica and Erin
Collins Clan
Jim and Mom danced while Barbara took pictures...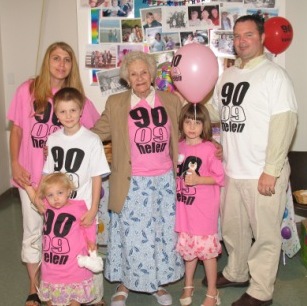 ...then Jennifer and Steve posed with Mom and the great grandkids:
Wyatt, Sienna, and Helena...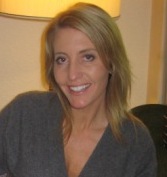 ...and Rachel sent her best wishes from Spain...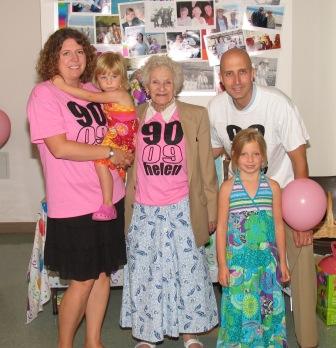 ...then it was Shane and Jeff's turn to pose with Mom and the great grandkids:
Tori and Mikayla...
...followed by Jason and Maggie with great grandson, Carson...
...then Ellen and Arnie with great grandkids: Austin and Ashley...(and Taryn with Ashley)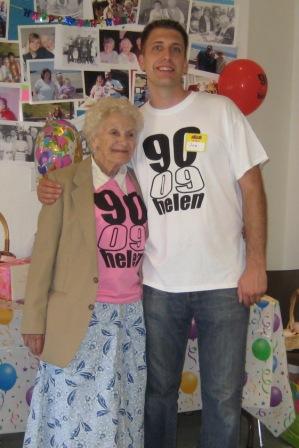 ...and then Mom and grandson, Joe.
A Special Niece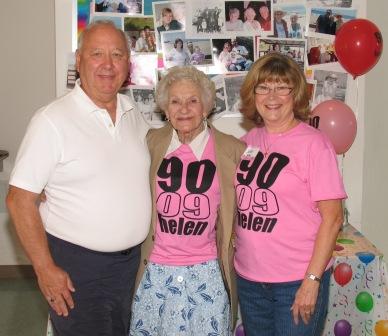 Mom's niece, Joan, and her husband, Tom,
traveled from Washington to join the celebration.
And Friends Galore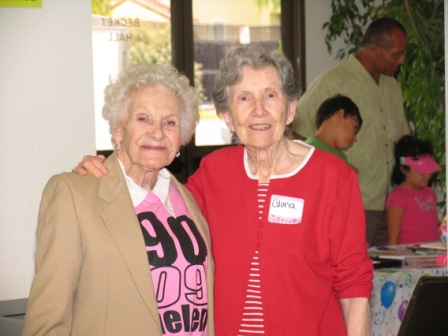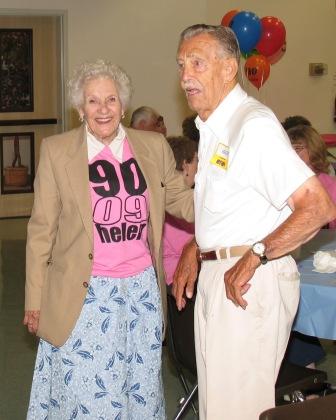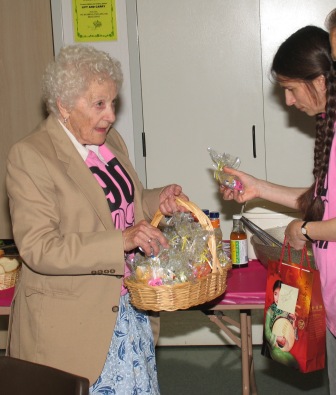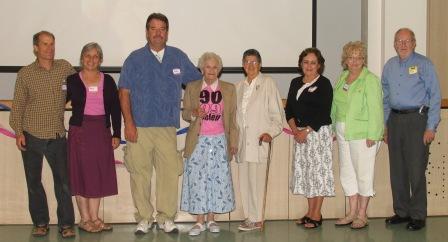 FINALE
What a great party with everyone celebrating together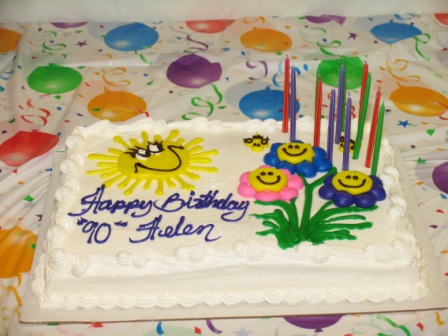 What a great 90 year old Mom, Grandma, Great Grandma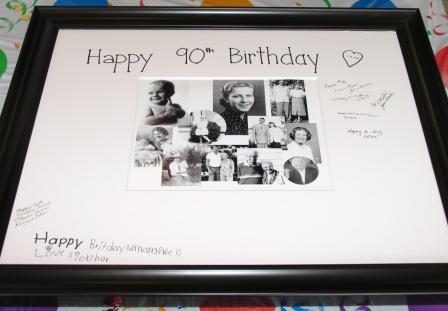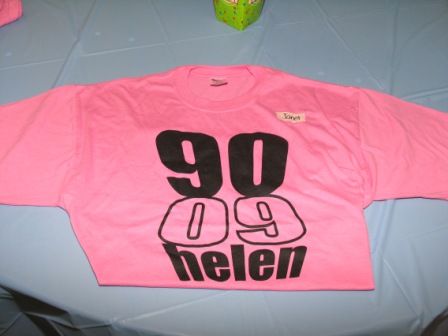 Congratulations Mom, Grandma, Great Grandma on a job well done
Love & Prayers from all of us
And here's wishing you a very happy 90th birthday.
May the roller coaster ride continue for many years to come.
<![if !vml]>
<![endif]>
HAPPY BIRTHDAY