ALEXANDER JAMES ACEVEDO
8 lbs, 14 oz., 21 inches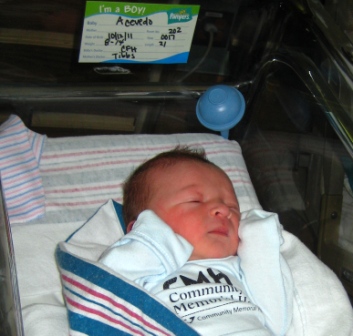 Alexander was born on October 12 a few minutes after midnight
A few days before Alexander arrived, Austin was getting ready to go to kindergarten as usual
and Ashley spent some special time with her mom. Ashley was convinced
that the baby in mommy's tummy didn't want to come for a while.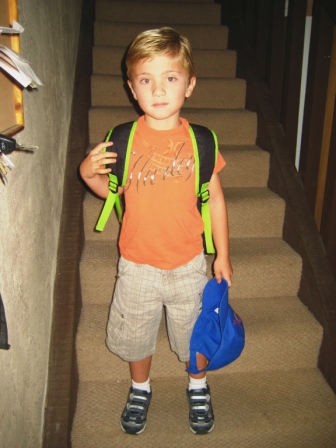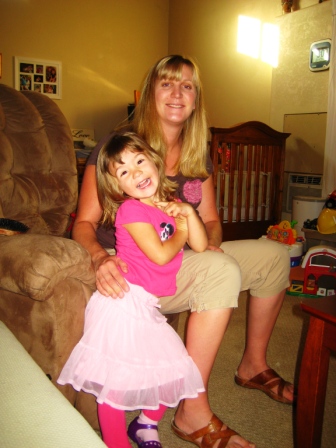 But late in the evening of October 11 Ellen went to the hospital.
The waiting began. The midwife predicted a few hours until delivery,
but Alexander wanted to arrive early the next morning.
Soon after his first cry, the anxious grandfathers joined Ellen, Alexander and Arnie: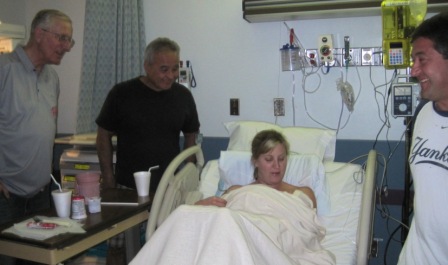 Then it was time for Arnie and grandparents Barbara, Jim, Arnold, and Debra
to hold Alexander and give Ellen a rest: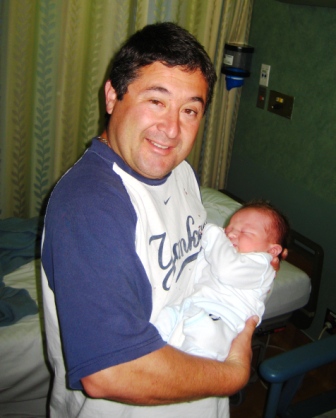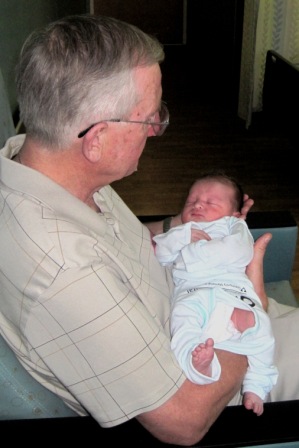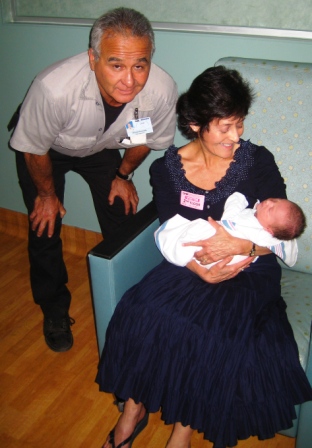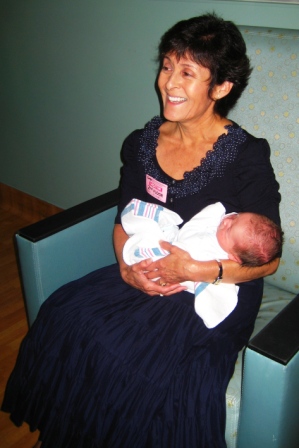 The next day was family time, time for Austin and Ashley to meet their new brother,
time for Ellen and Arnie to welcome Alexander into the family,
time for the whole family to make room for Alexander.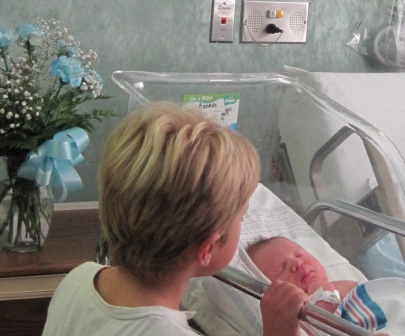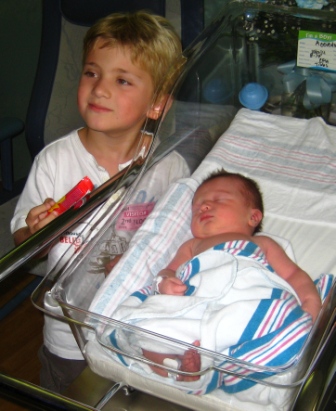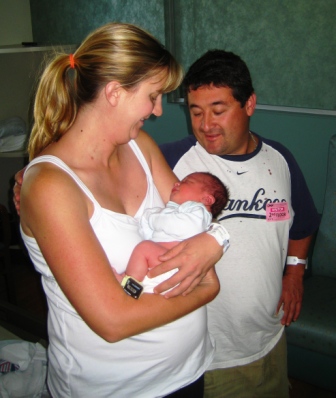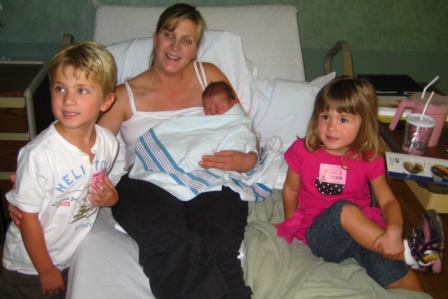 A while later Grandpa Jim and Grandma Barbara
took Ashley and Austin to the park to play and celebrate: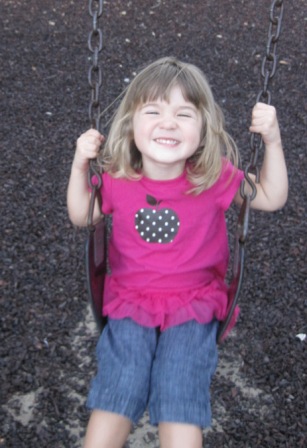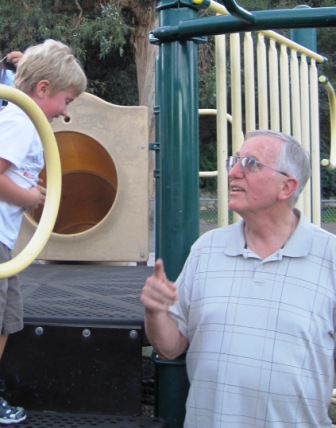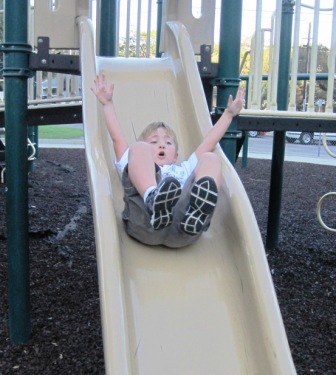 Little brother, Alexander, would have to wait for another day to join the fun: