ADVENTURERS
Momís roller coaster ride began with an adventurous young man from Iowa who loved to dance.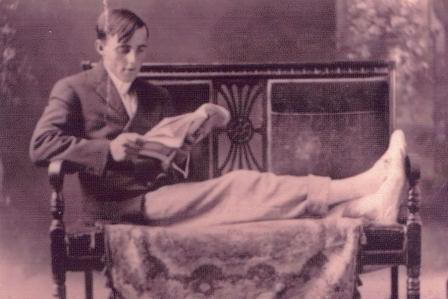 John Scherer used to sneak out of town to dance because dancing was considered scandalous. One weekend he met a great dancer, Nellie Redinger, from across the border in Missouri. They loved dancing together and dreaming up adventures. Soon they decided to be married, so they planned a Christmas wedding on Johnís 21st birthday. Nellieís brother, Frank, the Presbyterian preacher, presided.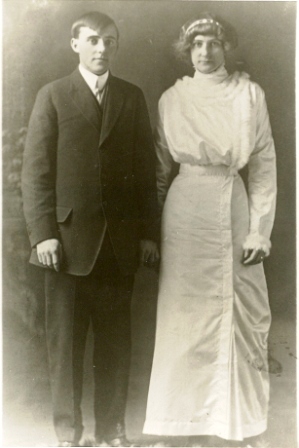 Nellie was a spectacular bride decked out in the dress, trimmed with white fir for a winter wedding, that her Mom and sisters had made. After the wedding John and Nellie spent a few years on the farm saving money for their first adventure, a trip from Missouri to California in a Model T Ford.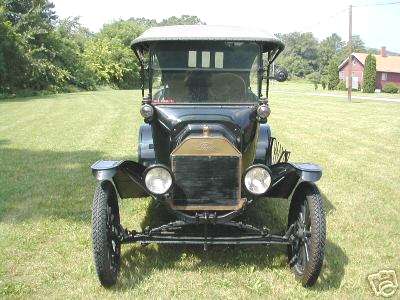 It was May 1916 and there were no highways to California, so they followed the railroad tracks. They must have been quite a sight with extra tires strapped to the sides and rear end, canvas sacks filled with water hanging from the front and back, and a pile of luggage in the back seat with a feather bed, quilts, and a canvas piled on top. They were young and full of adventure.
The first half of the trip from Missouri to Colorado Springs was challenging. The second half was crazy. Nellie was tough but even she cried when they nearly died of thirst crossing the desert. She was relieved when John refused to sell her to the Indians. In final desperation they both pushed the Model T from the desert floor up the steep mountain grades into California.
John and Nellie quickly put the rough journey behind them as they fed the birds and waded through the waves in Long Beach. John found work in the ship yards then opened the Arcade Meat Market on West Broadway saving enough money to buy their first home on Daisy Ave. Now they were ready for their next adventure.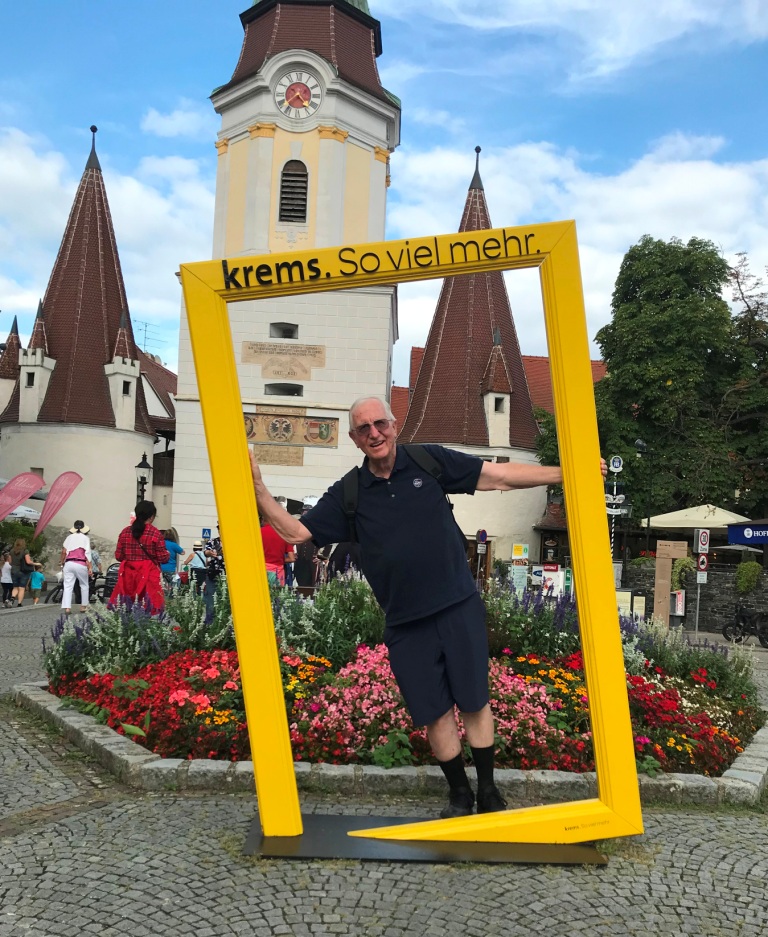 822 Daisy Ave.