11. Virginia to New Jersey
Wednesday, July 23
Wednesday's plan was to travel from the RV park in Dumfries to another RV park near New York City. As we headed northeast we saw a turn-off to Mount Vernon and couldn't pass up the opportunity to visit the home and the resting place of George Washington on the banks of the Potomac.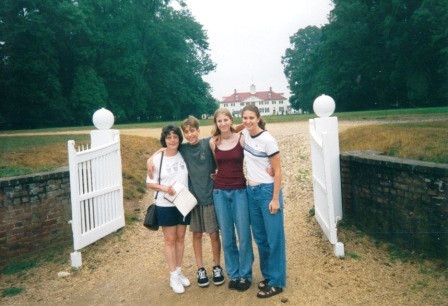 We caught the highlights of the Mount Vernon tour before continuing our journey through Virginia and Maryland, across Delaware and Pennsylvania, and into New Jersey. Our next side trip would be Newton, New Jersey, where I had graduated from Don Bosco College nearly thirty years ago.
The sun was going down as we drove onto the campus. The facade looked the same, but it was now Sussex County Community College.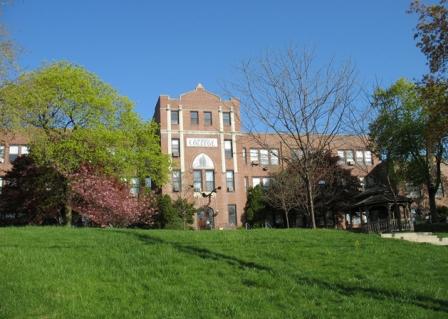 The seminary college had closed in 1989. Just before dark, we clicked a few pictures in front of the library where I had worked as cataloger and executive secretary to Fr. Henry Sarnowski.
I reminisced as we drove to North Bergen, New Jersey. We could see the lights of New York City as we pulled into the New Yorker RV park. Now we could plan adventures for Day Twelve.