1973
Jennifer plays with Grandpa Collins waiting with her cousins for her sister, Rachel, to arrive
Zoe has met the man of her dreams, Mike Lighty.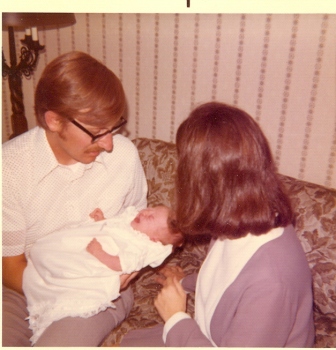 The great wedding celebration on June 16, 1973 was followed the next day by the passing of Momís Dad, John Scherer.
He had lived an exciting 81 years leaving a legacy of adventures and longevity.
John loses his Dolly; Mom loses her Dad, John Scherer
Rachel on September 30, 1973.